1.24.13
Smokin' Hot (Toddy)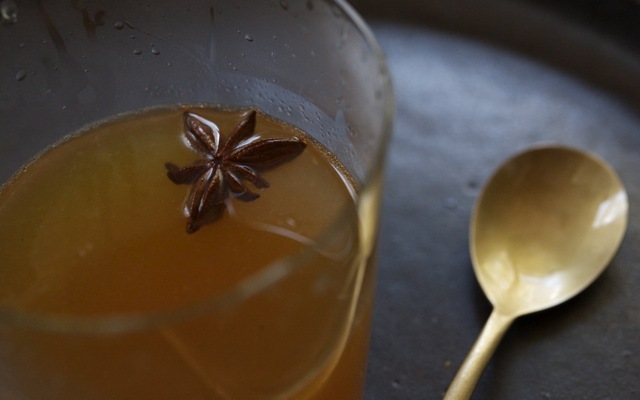 It's colder than a witch's tit up here. Brass monkeys, as they say in England. (As in, you could freeze the balls off a...) The car thermometer read minus-one when I was heading to yoga this morning. My husband stayed home from the office so he could toast himself in front of the fire. Thoughts immediately turned to hot toddies. Traditionally, these warming drinks were downed before exposure to severe weather—or after, to recuperate from it—and they were also believed to have a curative effect on flu and colds. A simple combination of spirits, hot liquid, a sweetener, some citrus and a bit of judicious spicing, they even seem to put a dent in the winter blues. Consider bundling up and going for a brisk walk on the icy tundra just so you can fix yourself one. Or stand outside the front door for five minutes to work up a chill. Either way, it will go down like a charm.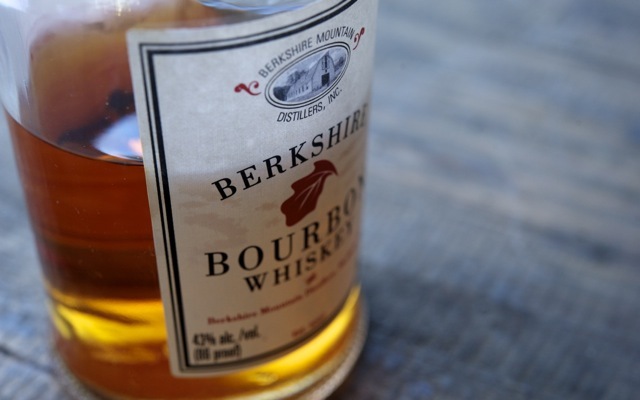 My liquor of choice is bourbon and its notes of caramel, oak and vanilla work perfectly here. Rum, brandy and Scotch are all perfectly acceptable. There's really no limit to the improvising you can do. Lemon, grapefuit, even kumquat for the citrus. Cinnamon, cardamom or crushed juniper berries for an aromatic hit. Try a slice of orange or apple to soak up the flavors, soften in the heat and provide a small treat at the end. Don't want honey? Try muscovado sugar or maple syrup. Some like a pat of butter floated on top, but that's not really my cup of...well, you know.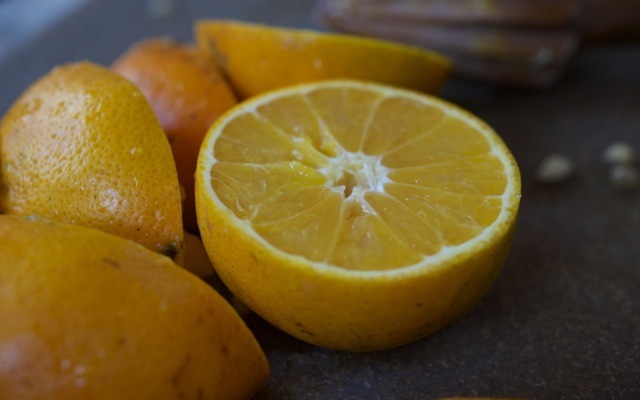 My in-laws sent an enormous box of HoneyBell oranges from Florida. They are so juicy that they come with a plastic bib. It's a joke but the juice is serious. Obviously they are nowhere near as tart as lemons, so I moderated the amount of sweetener in the drink.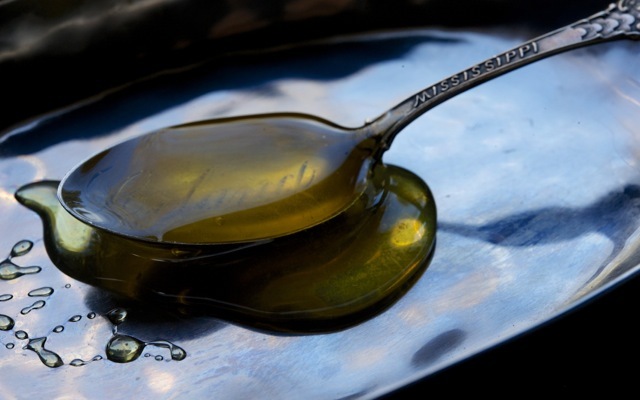 You don't want to overwhelm the other flavors, so choose a lovely mild honey. A dear friend in Mississippi sends us sourwood honey which has a light floral taste I find irresistible. Honey has been used for millenia to treat various ailments; its antimicrobial properties are especially helpful with sinus infections, believe it or not. Believe.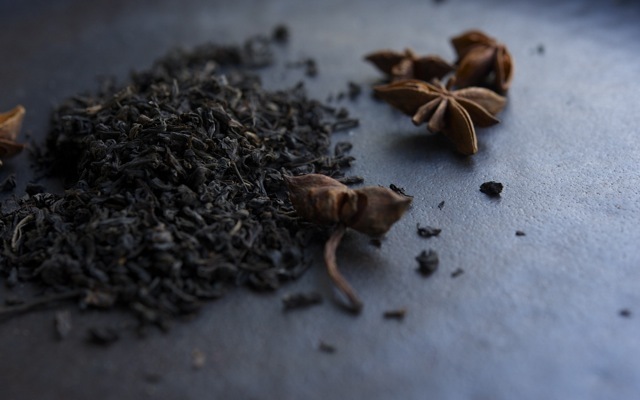 In addition to the orange juice, my own little spin on this classic calls for replacing the hot water with lapsang souchong tea. Dried over pungent pinewood fires, this Chinese black tea (much beloved by the Brits) imparts a rich, smoky taste to the hot toddy. It lets you imagine you are drinking it around a campfire, or at least with your feet up in front of a roaring blaze. Be sure to heat it very gently so as not to diminish the honey's potency or burn off any alcohol, but you do want it piping hot. My Smokin' Hot Toddy will soothe whatever ails you.
Smokin' Hot Toddy
serves 2
— 1 cup

water

— 1 tablespoon

lapsang souchong tea

— 2

whole star anise

— 4 ounces

bourbon

— 2 generous tablespoons

mild honey

— 1/2 cup

fresh orange juice
In a small saucepan, bring water to the boil. Turn off heat and add 1 tablespoon lapsang souchong tea and 2 star anise. Steep for 3 minutes then strain, discarding tea leaves and returning star anise and brewed tea to saucepan.


Add remaining ingredients and heat over very low flame, stirring occasionally, until quite hot. Divide between two mugs or sturdy glasses and garnish with star anise and a twist. To safeguard the glass, place a spoon in it before adding hot liquid.



Download Recipe