10.17.12
Whey To Go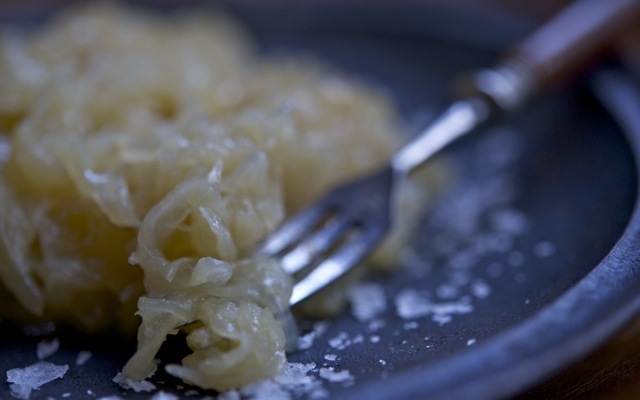 Last week, G and I celebrated our fifth wedding anniversary over dinner at Blue Hill at Stone Barns, a fascinating restaurant previously written about
here
,
here
and
here
. We were joined by G's sister and her husband who were celebrating their twelfth. We'd all eaten at the restaurant before—multiple times, in fact—and while we were excited for the 8-course tasting menu, we also faced it with a bit of trepidation. We worried about stuffing ourselves sick, and were slightly aghast to be worried, given the amount of money we were poised to fork over. High class problems, right? No doubt about it. Despite having a beautifully prepared meal that delighted us to no small degree, we all came away questioning whether we ever wanted to eat that way again. It has begun to seem too rich, too precious, too prolonged. So I felt a sharp pang of recognition when I came across this recent
article
in the
New York Times.
(Don't miss the equally illuminating and entertaining reader comments!) It explores the current state of the tasting menu in elite restaurants across the country, and from it I can conclude that we are not the only ones disenchanted with the onslaught of dishes and the equally overwhelming prices. That said, I found much of what I ate at Stone Barns to be extremely inspiring, including these divine onions slow-cooked in whey.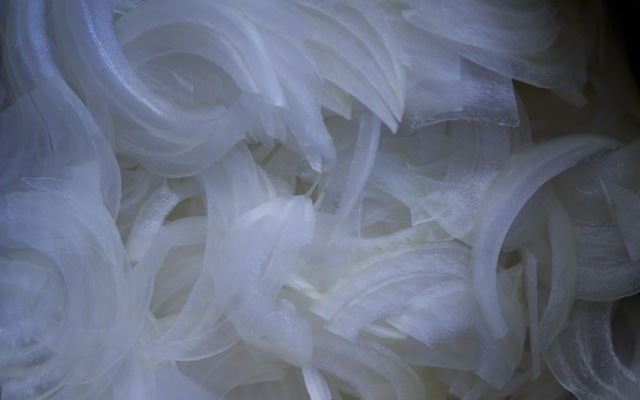 The Times piece bemoaned many of the strange practices of high-end restaurants, including one found at Stone Barns that is referred to as "the delayed-bread power play." Ostensibly because they don't want guests to fill up too quickly, chefs no longer offer bread until several courses into the meal. At Stone Barns, it arrives as its own course, along with butter from a cow named Annabelle. This onion and potato bread (actually from Balthazar!!) is so perfectly fresh, so perfectly heated, so perfectly served that it really is one of the highlights of the meal. But the Times asks, "When did it become a restaurant's job to keep its customers from feeling full?" This is actually of real concern when you're staring down 8 courses and, in a situation like this, where the chef truly is responsible for orchestrating the total experience, I want to put myself entirely in his hands.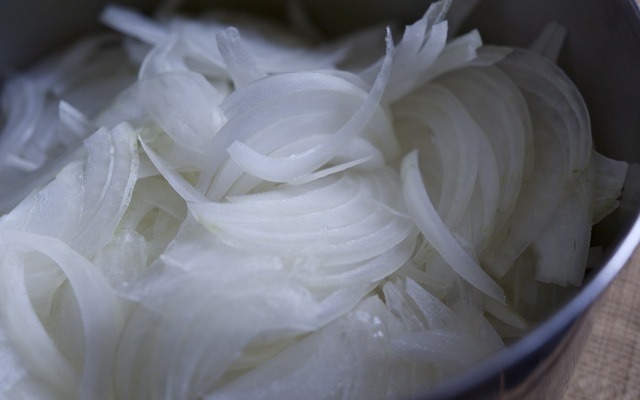 So when the captain announced that our table was going on a little field trip, we obligingly traipsed out to the compost heap, high heels be damned. (They did give us shawls to ward off the cold, and tiny flashlights so we would not trip.) There, we were treated to a brief seminar on Stone Barns' composting system (very interesting) and shown the potatoes, sealed in plastic, that were slowly being cooked in its (all-vegetable) murky depths at a temperature of 155 degrees (fascinating). Back at our table, we were each served one small, compost-roasted, farm-grown potato, tasting vaguely of earth and garnished with a small pile of onions that had been slowly braised in whey (ethereal).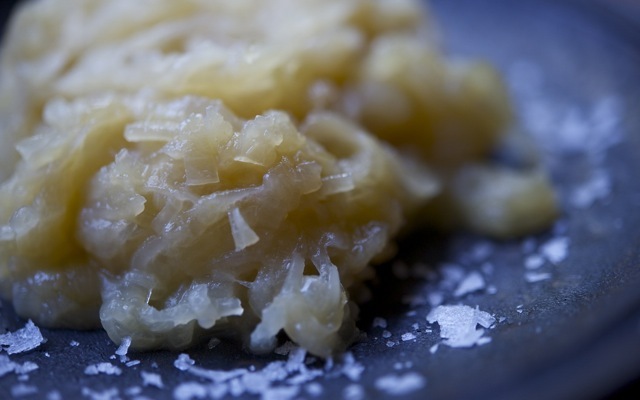 Unlike the tiny slab of unctuous pork liver sandwiched between crisp slivers of bitter chocolate wafer (mind-blowing) or the scarlet pepper ice cream with an intensely fuchsia raspberry sauce and freshly grated greenhouse ginger (hallucinatory), this was something I could easily tackle at home. I had the whey left over from making a recent batch of
paneer
and onions are a staple of my kitchen. This plus time was all it took, and the result—sweet, savory, meltingly tender, lightly caramelized—far outweighed any effort or cost. I served these onions alongside some grass-fed beef meatballs and a simple green salad and was pleasantly sated. There was no intellectualizing, no culinary sleight of hand and no indigestion. My mind is still open to novelties and experiments in food but—for the moment, at least—my mouth is closed.
Onions Slow-Cooked in Whey
makes about 2 cups; inspired by Blue Hill at Stone Barns
— 4

medium yellow onions, peeled and thinly sliced (about 6-7 cups)

— 1/2 teaspoon

sea salt

— 1 1/2 cups

whey (from goat or cow milk, preferably organic)
Combine all ingredients in a heavy saucepan and bring to a boil. Reduce heat immediately and simmer, partially covered, until all the liquid is absorbed and onions are pale golden and very, very soft, about 2-3 hours.

Eat with potatoes, rice, toast, tomatoes, roast chicken or braised meats. Spread on a cracker with cheese. Spoon into your waiting mouth.



Download Recipe