2.9.17
Easy Does It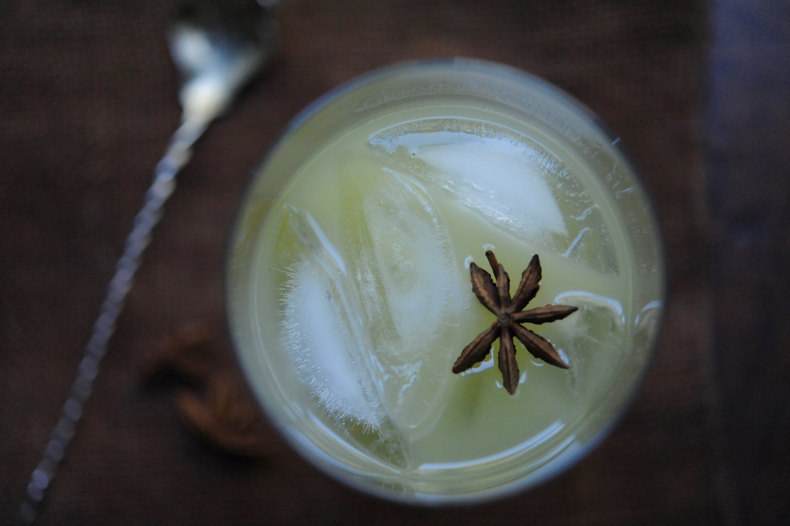 February has arrived and it's been brutal over here. The days are short and grey. The sun is elusive. Fortunately, the birdseed with which we carpet the yard attracts a lively crew of feathered friends that brings some welcome distraction. Prehistoric-looking wild turkeys stroll in on spindly legs and scratch at the snowy ground with their long toenails. Woodpeckers go at the suet cakes like red-headed sledgehammers. The stellar jays are pugnacious but the petite chickadees—the sorority girls of the bird world—never seem to notice. It's dark by 5:30 and, to be perfectly frank, thoughts turn quickly to cocktails. Just so you know, I'm not much of a drinker; have never been able to hold my liquor. Two cocktails will often be one too many, so I go easy. But lately, there have been a lot of sharp edges that need softening and there's something so comforting about the ritual of closing the day down with a drink. Know what I'm saying?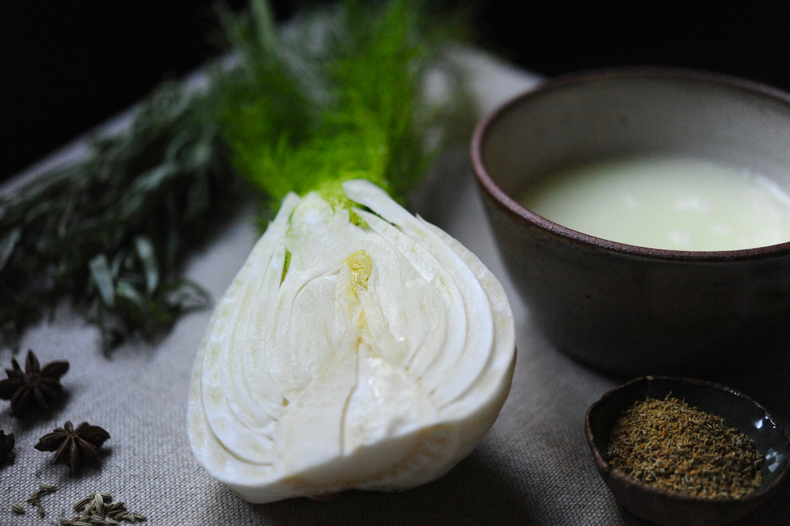 Although I'm not worried about developing a problem, I have generally kept my cocktail intake to about three per week and that still feels right to me. My solution is to put a little effort into crafting some non-alcoholic drinks. I've used my bitters to make delicious adult sodas; brewed up my own root beer syrup; enjoyed a delicious quince shrub; and tried my hand at a version of El Rey's fennel licuado that I read about here. It's reminiscent of pastis, with a complex licorice flavor that comes from the addition of fresh fennel, tarragon, anise and fennel seeds, star anise and fennel pollen.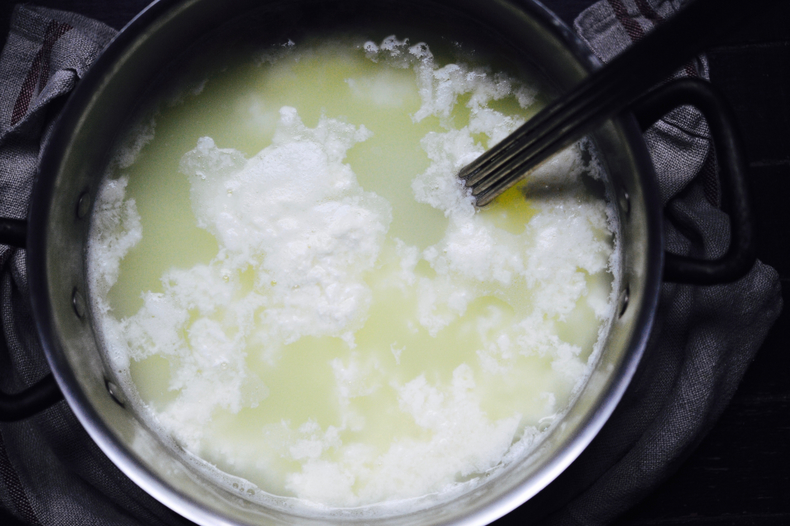 The base for this refreshing and highly aromatic drink is whey. The other ingredients are gently simmered in this lightly tart, slightly creamy liquid and then it's strained and mixed with simple syrup.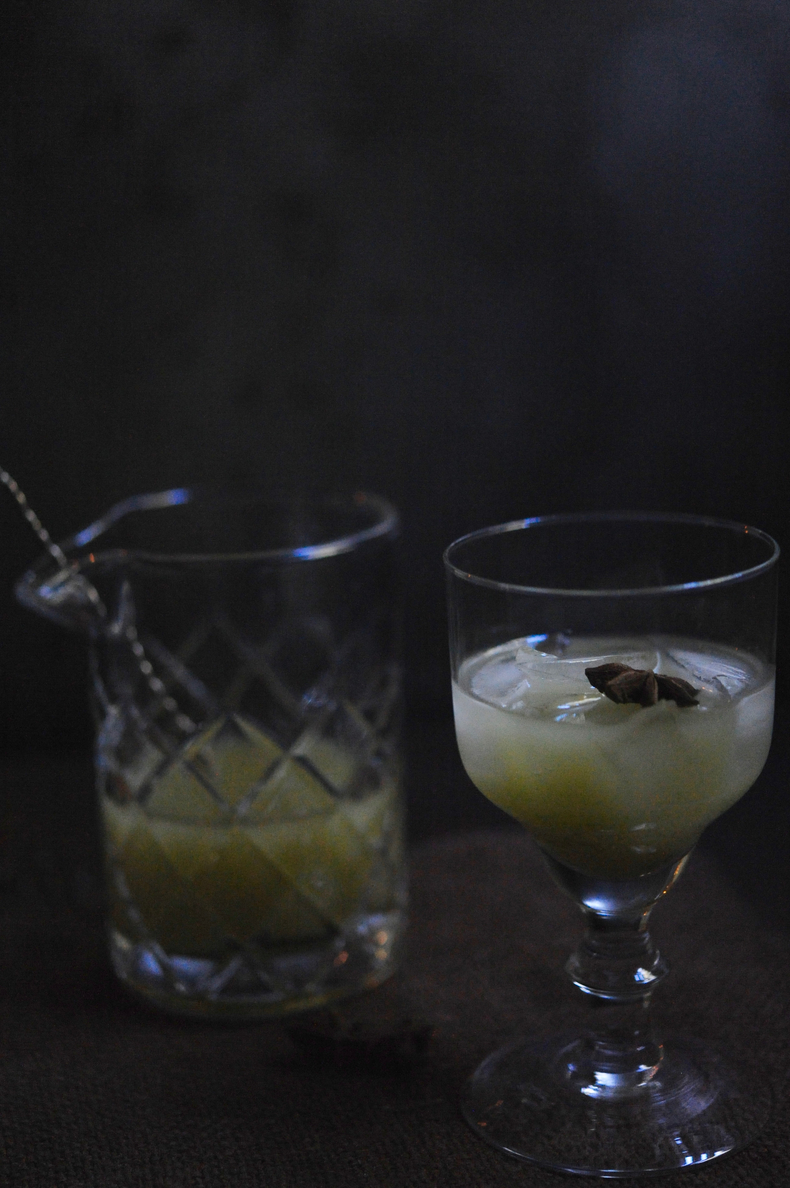 Drink this "whey pastis" well chilled; I like mine served over ice. It even has that milky look that true pastis gets when mixed with water. The taste is distinctive, perhaps a little intense. If you decide it's missing something, you can always add a shot of Anís del Mono, the venerable Spanish liqueur. It takes the whole licorice thing over the top but there are some days when you just can't have enough of a good thing.
Whey Pastis
adapted from Chef Gerardo Gonzalez
makes 4 servings
— 1

fennel bulb with stalk & fronds, roughly chopped

— 2

whole star anise

— 1/4 teaspoon

fennel seeds

— 1/4 teaspoon

anise seeds

— 1 quart

whey

— 1/2 teaspoon

fennel pollen

— 1 bunch

tarragon, with stems, chopped

— 1/2 cup

simple syrup

— Anís del Mono, optional
Combine the fennel, star anise, fennel seeds, anise seeds and whey in a small pot. Heat the mixture to a bare simmer on the stove, then cut the heat, add the fennel pollen and steep, covered, for an hour.


In a blender, combine the tarragon, simple syrup and a splash of the whey-fennel liquid. Pulse a couple of times and steep for an hour.


Pour both mixtures through a fine-mesh sieve into a container. Stir to combine, then serve over ice. Add an ounce of anís per serving if desired.



Download Recipe