1.31.17
Small Potatoes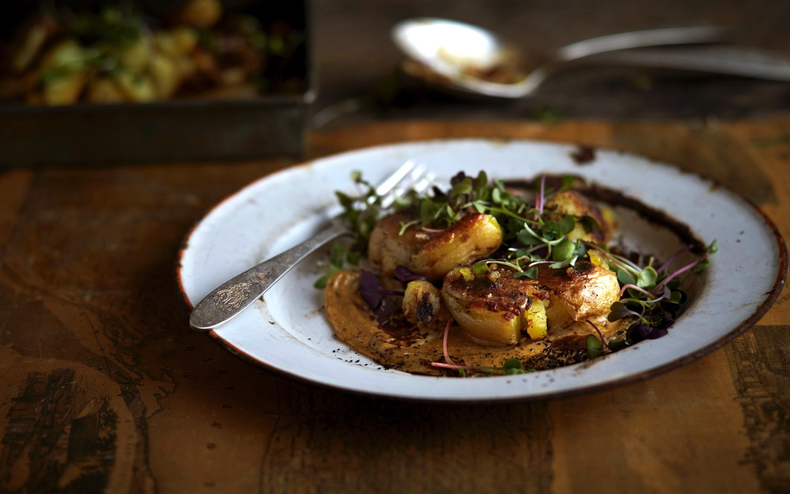 The events of the past week have been overwhelming, provoking widespread anxiety as well as organized resistance. When life becomes unwieldy, when the world turns into a place you can scarcely recognize, sometimes all you can do is focus on what's right in front of you. As I've said before, regardless of the momentous happenings, sooner or later it's time for dinner. I hope you're cooking warm, nourishing foods these days. Now more than ever, we need to keep up our strength and our spirits. When you break bread with friends and family, set politics aside for a moment and give thanks for simple deliciousness. Compared to the enormity of what's looming, it may seem like small potatoes, but sometimes that's exactly what we need.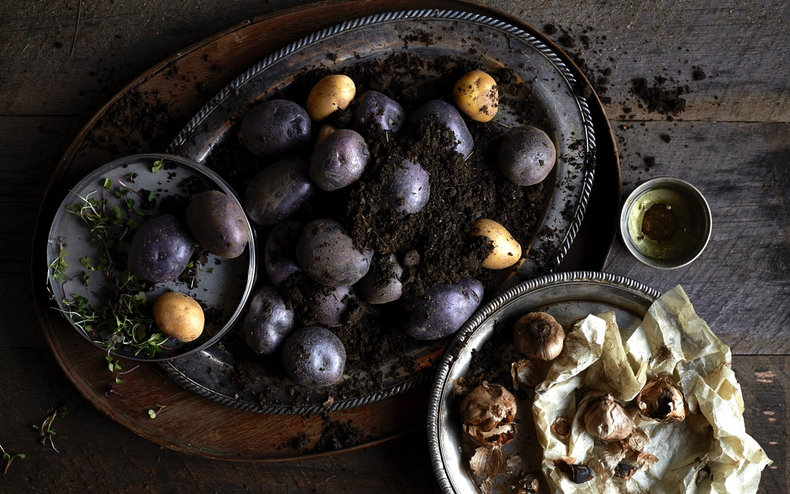 In French, potatoes are called "pommes de terre," apples of the earth. In their raw state they do have a crisp, watery quality reminiscent of fruit but, when cooked, this transforms into the perfect fluffy foil for all things creamy and fatty.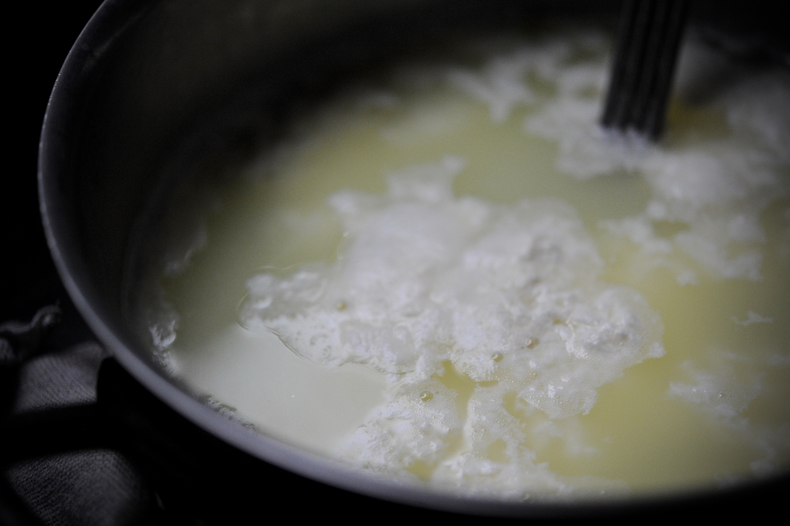 I love to boil small potatoes, smash them and then coat them in fat before roasting at high heat in the oven. Their edges become crisp and caramelized, offering a satisfying crunch that contrasts with their pillowy insides. If you have whey on hand, cook them in that instead of water, imparting yet another layer of savory flavor. As far as the fat, olive oil is a classic choice but duck fat is also extraordinarily good, ghee adds a buttery note and even coconut oil works nicely.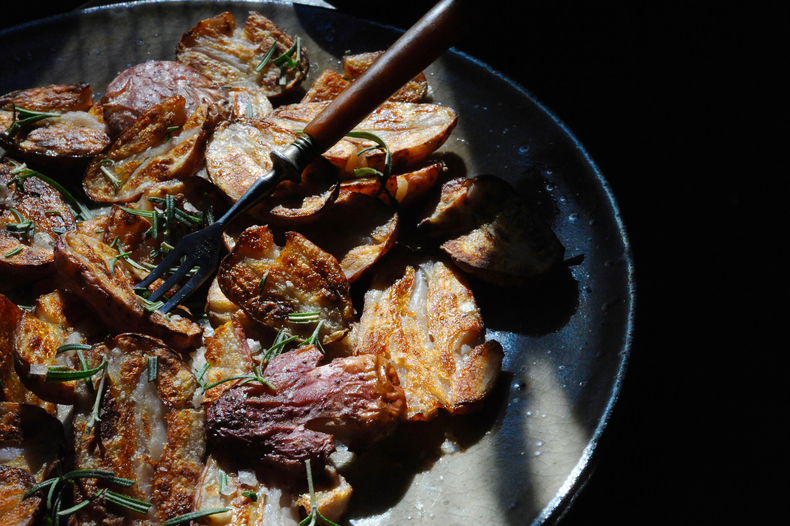 These crispy smashed potatoes can be spiced as you like (or not at all). Try smoked paprika, curry or Balinese long pepper, or shower them with chopped fresh herbs. I also love them dipped in mayonnaise—in the top photo they're served on a slick of it that's been flavored with black garlic, then topped with microgreens for texture and brightness. In a world gone mad, potatoes will bring you back down to earth.
Crispy Smashed Potatoes
serves 4
— 1 1/2 pounds

baby potatoes

— 1/4 cup

olive oil, plus more as needed

— Sea salt
Preheat the oven to 450ºF. Line a baking sheet with parchment paper.


Place potatoes in a large pot, ideally in a single layer. Add water to cover by 3 inches and salt generously. Bring to a boil over high heat, then lower to a brisk simmer and cook until potatoes are fork-tender, about 20 minutes.


Drain potatoes well in a colander and set aside to rest/dry until cool. Spread potatoes in a single layer on the lined baking sheet. With the bottom of a drinking glass or the flat side of a large spoon, gently smash the potatoes to flatten, making sure they don't break apart completely.


Drizzle each potato with olive oil, lifting to coat on all sides and sprinkle generously with salt.


Roast until golden and crisp, about 30-40 minutes.


Serve as is, sprinkled with chopped fresh herbs or accompanied by the condiment of your choice.



Download Recipe