1.23.14
Armed & Dangerous (& January Hot Links)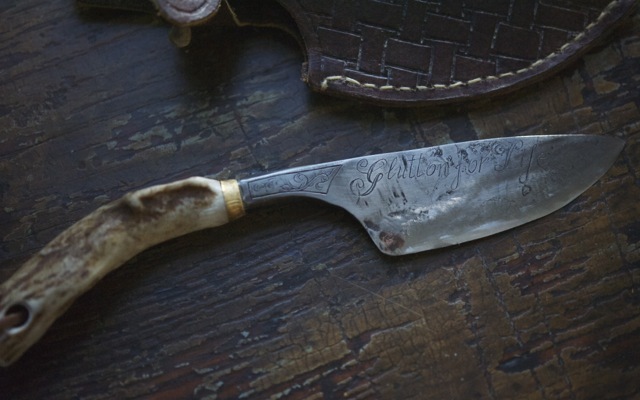 I know you're probably expecting more posts about the Oaxaca trip, and I promise those are forthcoming, but my re-entry has been a little wobbly so I'm trusting you'll bear with me. Yesterday was my birthday and the evening before I hosted a "suprise" dinner party that was the final celebration of G turning 50 earlier this month. I use the quotation marks because evidently I am not as sneaky and clever as I thought. Anyway, it was a fantastic
multi-course meal
at Momofuku Ssam Bar that culminated with beautifully tender and crisply lacquered rotisserie ducks presented with Bibb lettuce, scallion pancakes and all the trimmings. (Incidentally, if you live in New York, the "large format" dinners that Momofuku offers are a great value and a marvelous way to dine with a big group.)
My own birthday celebration was a bit quieter, though I was inundated with love and good wishes (especially on Facebook - one great reason to join) and I was treated to a delicious lunch at the new Gotham West Market. More on that later, as well as details on my favorite present, featured above, and an assortment of links for you to explore and enjoy.
In a truly inspired move, G commissioned a local craftsman to make a special knife for me, with a forged steel blade and an antler handle. It's beautifully constructed and just the thing for an outdoorswoman to take into the woods on a foraging expedition. Perfect for collecting mushrooms and cutting wild plants and blooming branches, I'll probably never leave home without it. The best part? It's inscribed with the name of this blog. Now that's customized.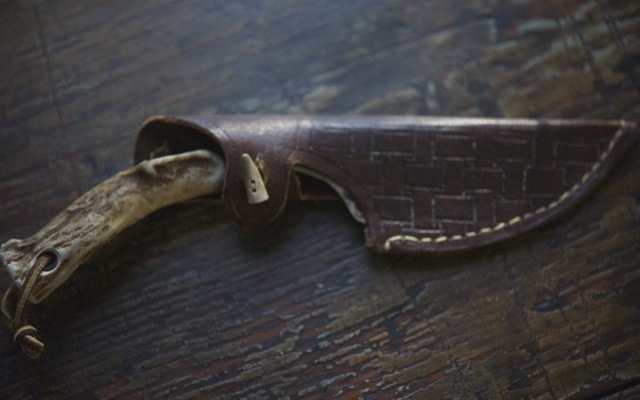 The knife even comes with its own expertly handstitched leather sheath which has a loop on the back so it can be threaded onto my belt. I'm going to feel like Legolas! (Lord of the Rings reference, for those of you not in the know.)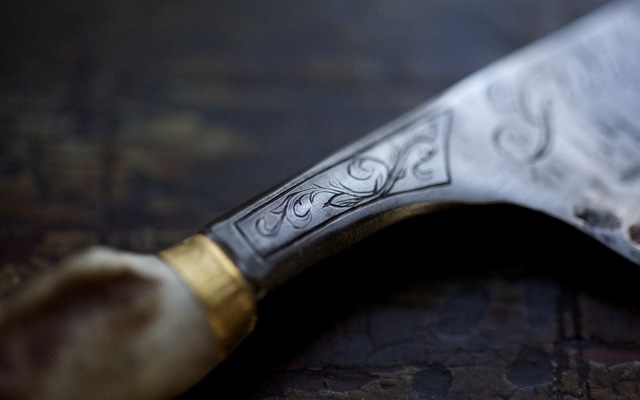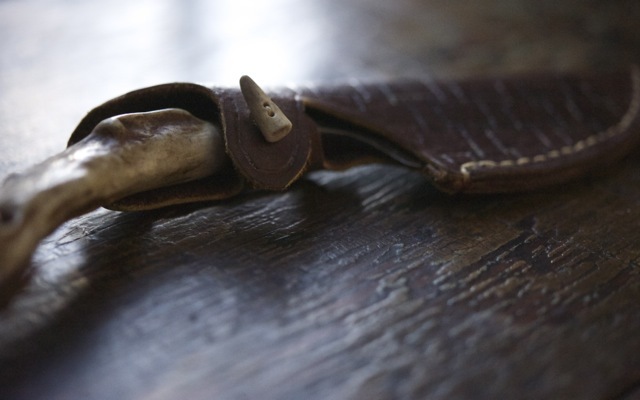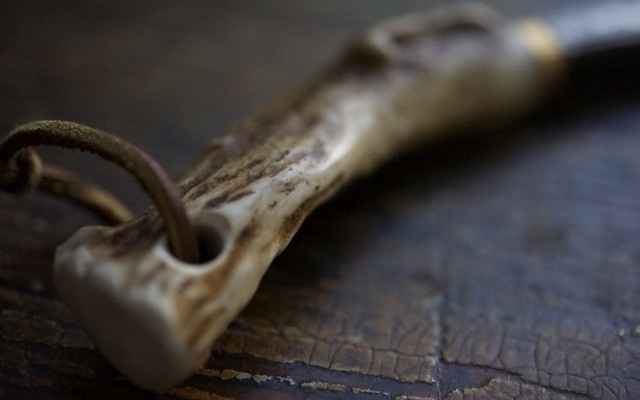 The handle is made from local deer antler. You often find these in the woods, shed by deer and also from skeletal remains.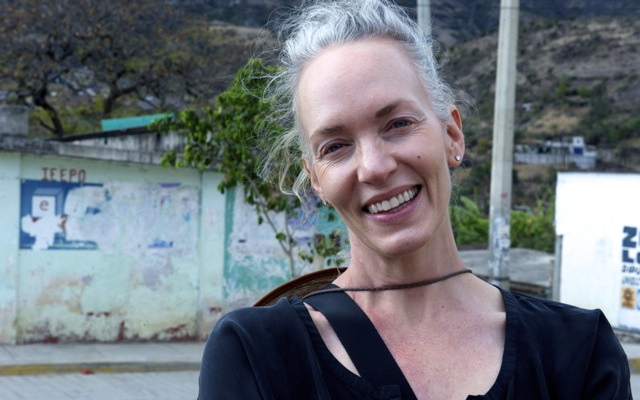 Because I posted a photo of myself on the occasion of turning 50
last year
, I decided to keep up the tradition. This is me after a day of horseback riding in Mexico. A little bit pink and windblown, but definitely very happy. It's a reminder to myself to keep trying new things, expanding my mind and my palate—but not my waistline (a big challenge, especially when you are eating
Ivan Ramen
and tapas from
El Colmado
at the new
Gotham West Market
).
Along those lines, here are some interesting links to pique your interest, spur your imagination and keep you on your toes...
These artworks
are truly amazing
As are
these photos
We ate grasshoppers in Oaxaca but they looked nothing like
these
If you're still not reading my friend Janet's blog,
this
should convince you
Vaguely undignified but
beautiful and amusing
These
two
are currently hot in the culinary world
And this
pitch-perfect recipe
is an indication of why (watch Ottolenghi's series
here
)
Simple and splendid
one-pan
weeknight
suppers


Hipster
shoes
to remind you that spring will come again
After blowing my nose so much, I never want to see another hideous
kleenex box
A new kind of
pickle
to experiment with
Hip foodcentric
Instagram
feeds (and follow me @laurasilverman)
Consider joining me in
abandoning shampoo
...forever
I'm thinking of using these beautiful magnetized
wooden tiles
for a kitchen backsplash
A helpful primer on
vitamins and supplements
(remember, every body has unique needs)
An adorable modular
system
for ladies in waiting
Another
alternative
to the "slow death" that is sitting at your desk
Speaking of death, have you seen
this
gripping new show?
Or
this
hilarious one?
That should keep you busy for a while! Enjoy your weekend. xo