12.12.13
Cookie Monsters (& a Sizzling Giveaway)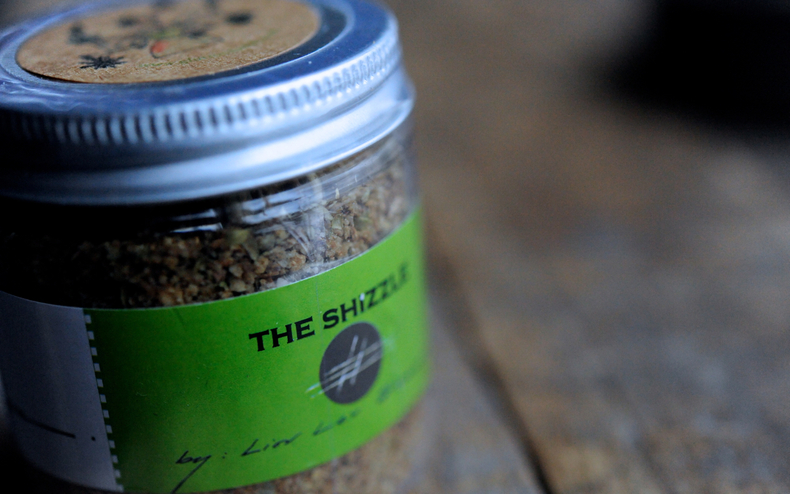 It's really, really hard not to get sucked into the vortex of holiday madness, isn't? Not that you would want to go all Ebenezer and shun celebration entirely but it can be challenging to maintain an even keel when all around you is glitter and tinsel and shopping and champagne. I want to spoil and surprise all my loved ones but I'd rather not buy into the commercialism, and I've found that gifts that come from my own hand feel like a good happy medium. Of course it's a lot of work, and not everyone has the luxury of time, but a little tin of cookies, jar of jam or bag of caramels goes a long way—and think of all the time saved by avoiding crowded malls and freeways! Speaking of caramels, the winner chosen at random to receive the much coveted jar of sea salt caramels is ERICA. Please send your mailing address to me at gluttonforlife@gmail.com, Erica! And now, read on for more holiday treats, including today's giveaway...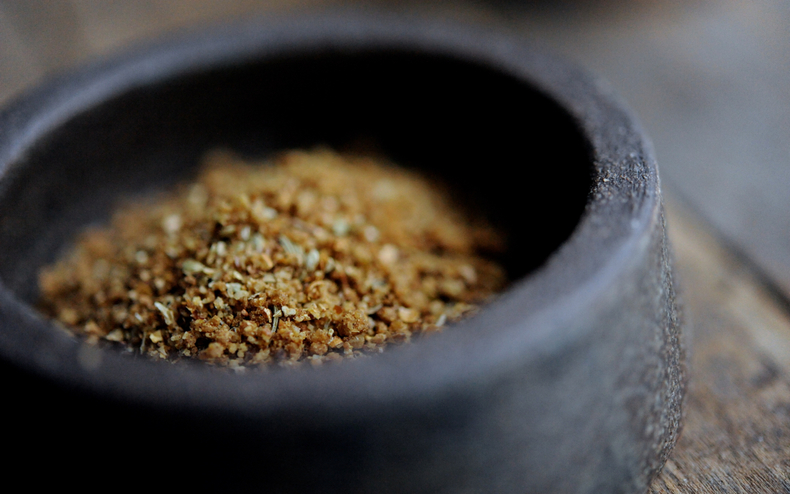 The top photo shows a jar of the new Glutton for Life spice blend, THE SHIZZLE, created just for me by spice wizard
Lior Lev Sercarz
! How did I get so lucky? (Rhetorical question.) We talked at length about my favorite flavors, the foods I grew up eating and how I like to cook and then he distilled all this into an irresistible combination of hot, sour, salty and sweet, with an overall effect that alludes to both Mexico and Southeast Asia. It's delicious as a finishing salt—on guacamole, on rice, on sashimi—but also works well as a spice rub to prime meat, chicken or tofu. I can't wait to share it with a lucky winner, who will also receive this gorgeous ceramic salt cellar from L.A. potter
Mirena Kim
.
Just leave a comment below by midnight on Sunday 12/15 telling me about your favorite kind of salt (smoked? Himalayan? kosher?) and you'll be in the running for this dynamic duo.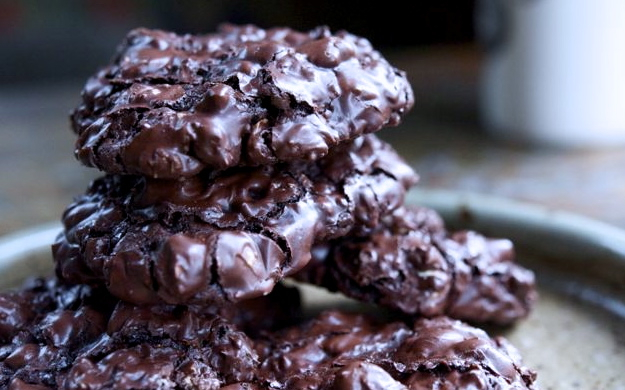 I haven't shared any recipes wtith you lately and, though I do have a few new ones up my sleeve, I thought this might be the right moment to recap some favorite cookies. There are so many different kinds of traditional holiday cookies, from rugelach to gingerbread men to Mexican wedding cookies to rum balls to almond-studded biscotti to spicy pfeffernussen to shortbread...the list goes on and on.
I miss my mother so much at this time of year. I play over and over Handel's Messiah, which she loved to sing in her beautiful contralto; Misa Criolla, a wonderful folk mass in Spanish; and Joan Baez's album of Christmas songs, and this music transports me instantly back to my childhood in Santa Cruz, California. I remember so vividly the feeling in our home right before our annual holiday party. The thrill of anticipation so strong and everything so beautifully set: the crystal punchbowls, the platter after platter of homemade cookies, the mulled wine, the 20-foot tree decorated with vintage ornaments and even Santa in full regalia complete with a knapsack of presents for the donwstairs kiddie party. All this, the handiwork of my mother, who emerged from her bedroom at the last moment in her long dress with the burgundy velvet bodice, wafting Estee Lauder's Youth Dew and pinning a black satin camellia to her decolletage.
My cookie picks include the gluten-free but still very satisfying chocolate-walnut meringues you see above. They are from a recipe by
François Payard
, who knows a thing or two about baking, and they are incredibly fast and simple. Both chewy and crunchy, they deliver a lot of richness and complexity of flavor when you use the best cocoa powder (
Askinosie's
is, of course, awesome.) For a seasonal twist, try making them with black walnuts (or pecans or hazelnuts). The recipe is
here
.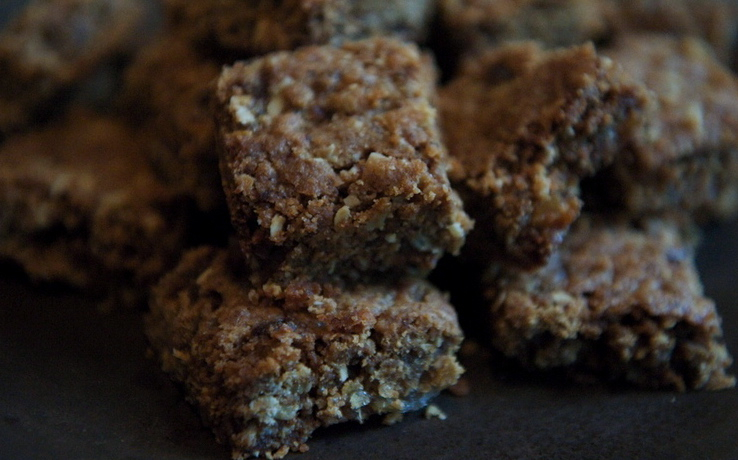 Next up are my famous
Spicy Shorties
, possibly my favorite cookie of all time. Lots of ginger and butter, cardamom (of course) and black pepper, plus oats and whole wheat flour for a deeply chewy texture. (You can really sub in most flours, including gluten-free, or some buckwheat or just use all white all-purpose. It's a very forgiving recipe.)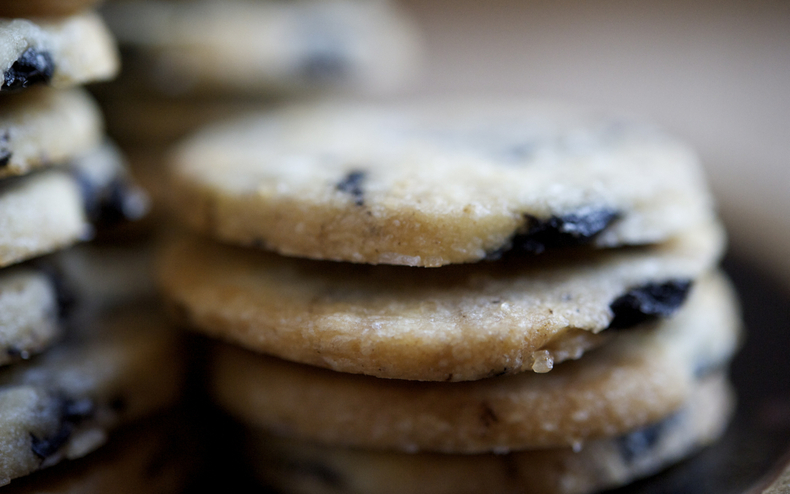 And last, but not at all least, these divine sweet-spicy
scourtins
, that my dear friend, the endlessly inspiring
Giovanna
, introduced me to through a comment on this blog a few years ago. You wouldn't necessarily think that oily black olives in a buttery crisp biscuit would rock your world to this degree but prepare for greatness. So, now you tell me, W
hat are your favorite cookies to make at this time of year?
Before I let you get started with your baking, just wanted to let you know that Glutton for Life was
featured
this week on the beautiful
Reveal
blog for ABC Home, a beautiful emporium in New York City. I'm really honored and happy to get this recognition for our little world!
Now go preheat your oven! xo