9.20.13
September Hot Links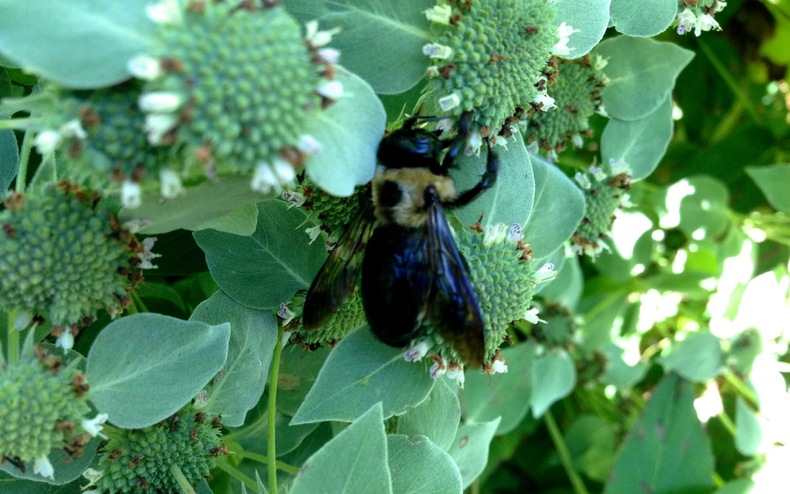 Here comes the fall equinox. It's actually slated for the 22nd this year. The harvest moon rose high in the sky last night, an enormous silver orb, the coin of the realm. (Listening to
Neil Young
right this very minute.) There's a snap in the air and the mornings are dark and cold. It's soooo tempting to roll over, hunker down into the luxurious warmth of the linen sheets and go back to sleep for another hour or two, isn't it? I love my cup of warm milk in the mornings now. I usually steep
roasted soba tea
in it, or warming chai spices. I use low-heat-pasteurized whole milk from our local dairy, but I'm thinking it may be time to pop over the border to Pennsylvania where raw milk is legal and available.
I love this time of year. The change is so palpable. The earth seems to exhale a long sigh as it gives over to the new season, slowly relinquishing the bounty and beauty of summer, the leaves burning bright, the waning light. Take it all in. Walk outside. Feel the last of that yellow sun on your face. Make some soup. Get your boots out.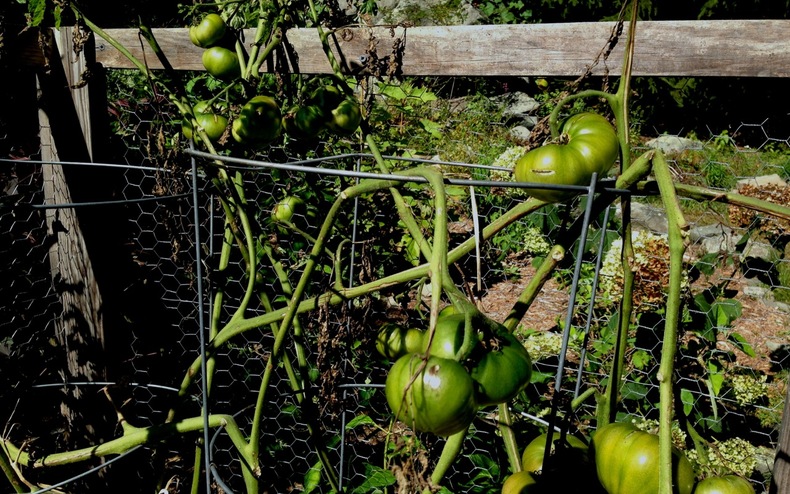 A few pics of the garden for you. The tomatoes vines are desiccated and collapsing, but still hung with masses of fruit. The worms are having their way with some, we are harvesting some—mostly green now as there is not enough heat for them—some are rotting, and others...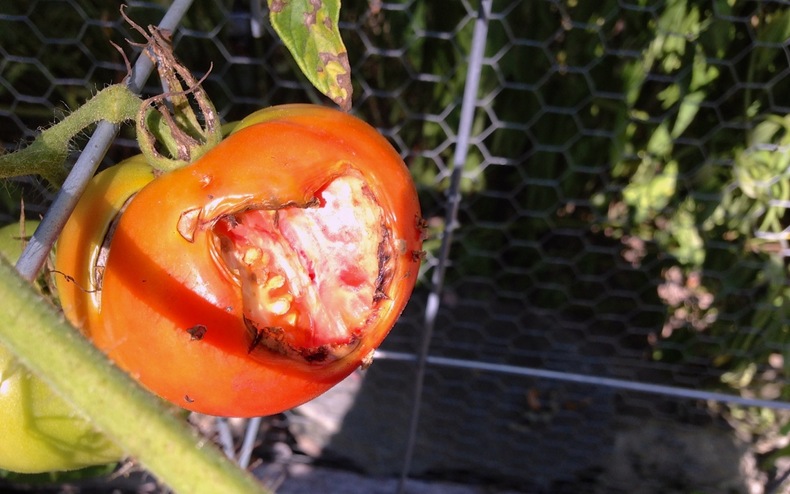 ...the victims of chipmunks, I think, who are busy gorging themselves on whatever's available as they get ready for their long winter's nap. I also see the little red squirrels scurrying back and forth along our fence, ferrying big pinecones and hickory nuts to their stash houses.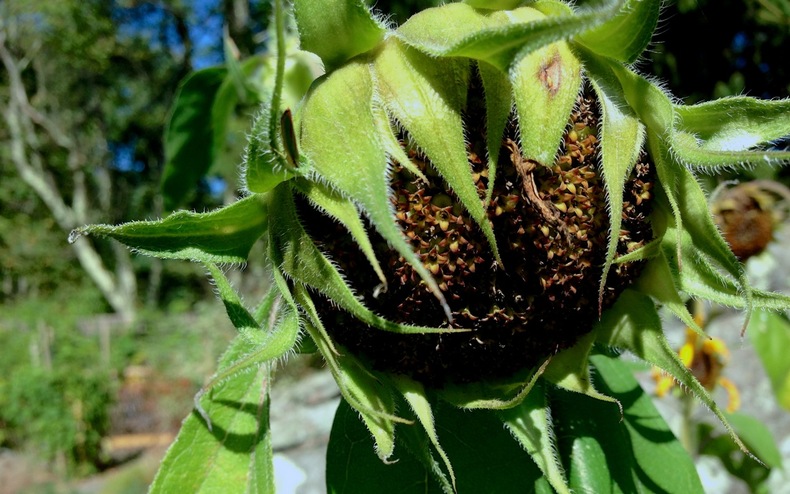 There is so much beauty to behold in the decaying garden. Not the pristine and tender shoots of spring, but a blowsy fullness and softening that is lovely and poignant. I am really intrigued by the garden philosophy of
Piet Oudolf
, the landscaping genius who believes in a kind of wabi sabi approach that embraces plants in every state of decomposition.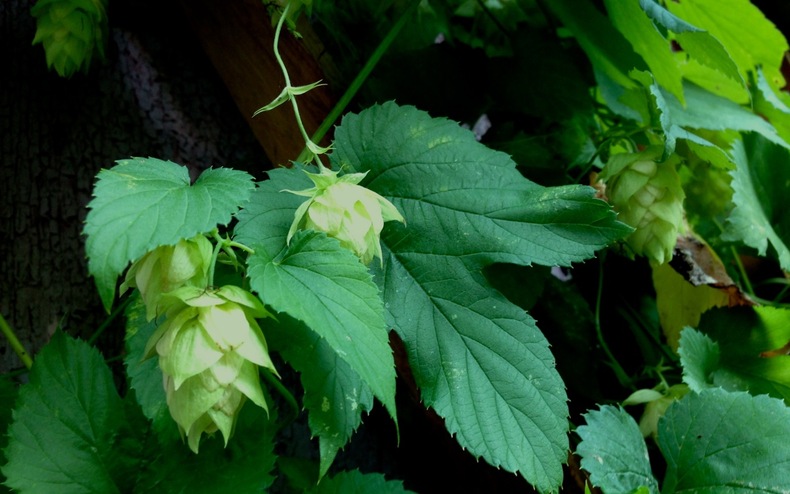 Some things still thrive at this time: the brassicas (kale, broccoli, etc), the mint, the hops. But the end is nigh. The greens are all turning gold and soon grey will take over the land. I am not ready. I am ready.
I have a bunch of fun and interesting links here for your perusal. Maybe you'll get a chance to take a look this weekend. But your first order of business is to get outside and soak up the beautiful weather!
If you live in New York City, these local
guides
from "your coolest friends" might appeal. Maybe I'll try to create my own for you...
Remember when you really loved your body?
Reconnect
with that right now.
Shallot marmalade
with beer, prunes and cacao nibs - why didn't I think of that?
Love books?
This
is for you.
Potato chips
in the dehydrator - let me know if you try this before I do.
Join me in doing 10-20 daily
burpees
(with the push-up and the jump!)
Just one of the many
delectable reasons
I love Anson Mills.
I want to go
here
; or, have my own island.
A companion recipe to my tomato vinaigrette,
this one
with figs.
I've given up on the idea of a treadmill desk, but still covet this beautiful
standing desk
.
Essential facts about
knives
Sensible
weight-loss/management tips
I can fully endorse.
In honor of
Linda Ronstadt
, who announced this week she has Parkinson's and can no longer sing.
Have a beautiful weekend! xo