7.24.13
Spoon Fed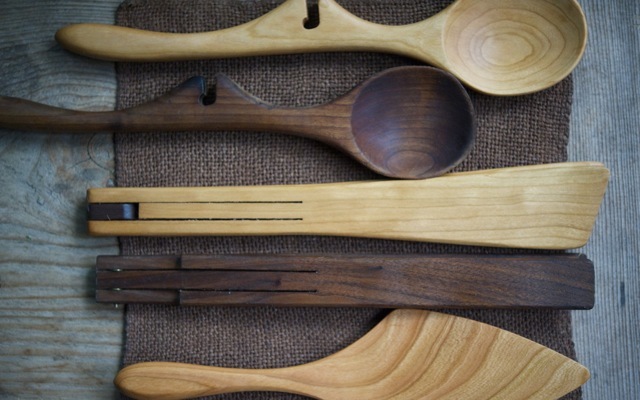 Ten years ago, I made the journey upstate to Sullivan County for the first time. I was visiting my good friend Scott at his beautiful off-the-grid
cabin
. I had just moved back from Los Angeles, still shell-shocked from the death of my husband, and the area had a profound effect on me. The winding mountain roads and tall pines reconnected me to my childhood in Santa Cruz, and
the sights and sounds of nature
soothed me. Scott, an absurdly talented
stylist
and
designer
, with a uniquely rich and eclectic sensibility, had opened a little roadside boutique where he was selling exactly what you would want in your country cabin: linen blankets, cedar-scented candles, fresh peach pie, local goat cheese, striped hammocks,
handmade spoons
. So, naturally, I went shopping, and the beautiful spoons and tongs I picked up then have literally
served me well
.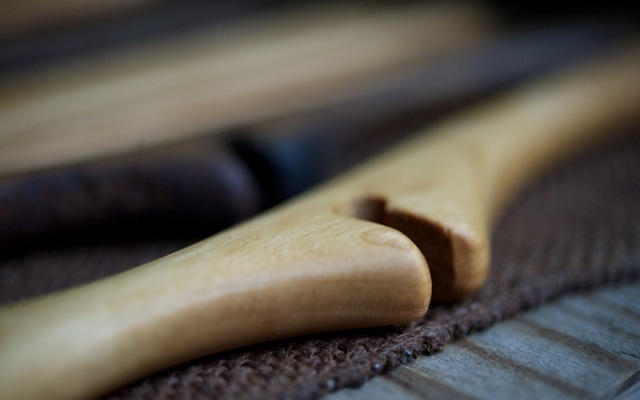 They are handmade by
Jonathan
, who began crafting spoons in the late 70s in his garage in Maine, where sub-zero temperatures meant it was too cold for glue to set and he could only make single-piece products. He now lives and works in Pennsylvania, making his designs from
local cherry wood
, which is
durable, smooth and strong
. He also has a gorgeous
flame-blackened
finish, though I only like the pieces without the pale edge.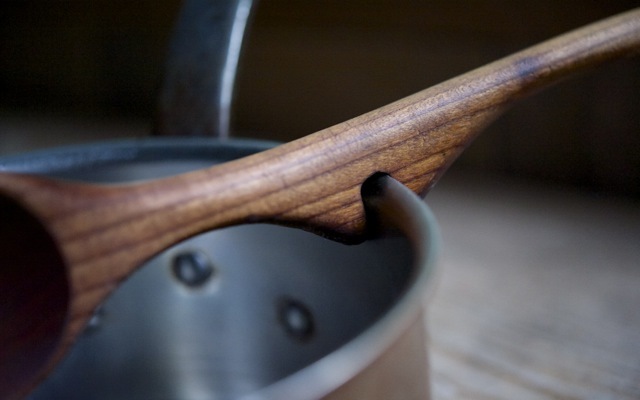 His signature piece—beloved by many, including Martha and Oprah—is the "
lazy spoon
." It has a
notched handle
so you can leave it on the edge of your pot. It's especially great if, like me, you have yet to find a spoon rest that is the right combination of
functional and beautiful
.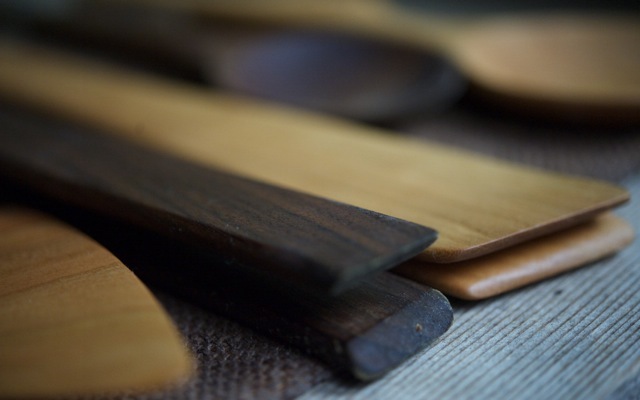 I'm also a huge fan of his
folding tongs
, whose
graceful hinges
allow them to lie flat for easy storage. They make
excellent serving utensils
for things like slaws and pastas. He even makes a special pair for plucking bread out of the toaster!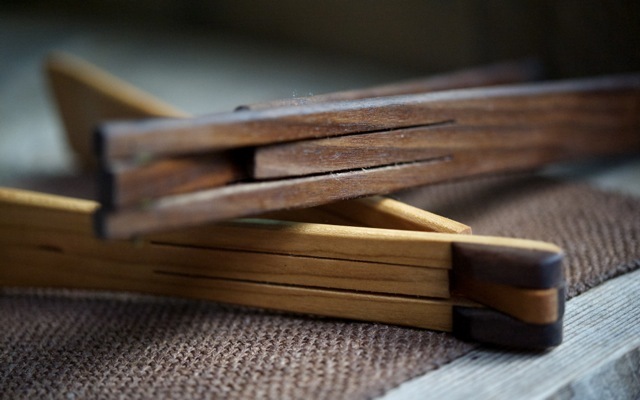 The workmanship on all Jonathan's pieces is
honest and true
. (His designs actually remind me of
these
by Tord Boontje, which sell for hundreds of dollars.) As you can see from the very first picture, the pieces that I've had for a decade have darkened over time. I
oil them periodically
, which keeps the wood in good condition. The collection has now expanded to include a variety of cooking, baking and serving utensils and some kitchen accessories, including this covetable
pot strainer
.
I spend a lot of time in my kitchen and, though I was not raised with a silver spoon in my mouth, it's really important to me to be surrounded by things that enhance my pleasure. Only those that work efficiently, feel good in the hand and delight my eye are welcome.
Are you with me on this?