3.6.13
Spring Cleaning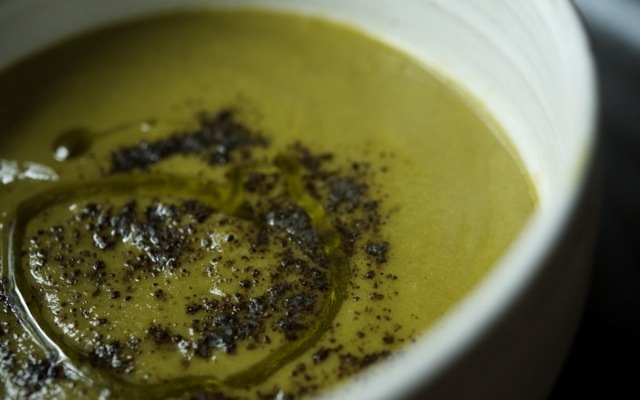 Spring is on its way. I saw the first chimpunk today, quite frisky after his long winter's nap. Beneath last year's detritus, the mint patch is already stirring greenly, and the first bulbs—snowdrops—have emerged under the river birch in the side yard. Soon we will be tramping into the wet woods in search of vernal pools and the salamanders and frogs that inhabit them. I am dreaming of what we will plant first and itching for morel season. At this time of year I get a serious jones to clean out drawers and closets, reorganize the attic and generally freshen up the place—and myself. Now is the moment to undertake cleanses, juice fasts and detoxes, as you prepare to shed the protective layers of winter and emerge into the sunlight.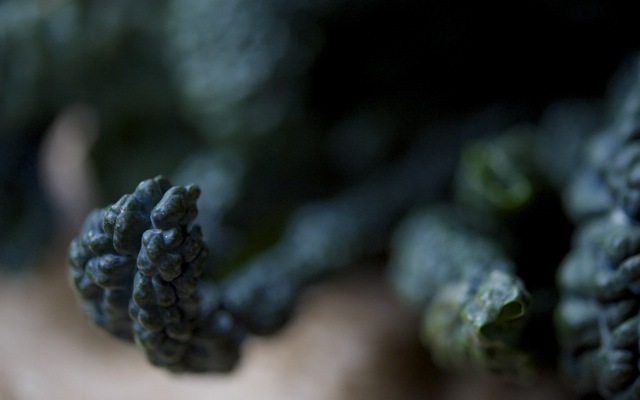 I've been on a new regimen for a couple of weeks and I'm really liking it. Get this: I only eat one non-liquid meal a day. Yep. I have a delicious, nutrition-packed smoothie in the morning (details on this next week, including a recipe for vegan protein powder). For lunch I have fresh greens and several ounces of protein—right now I'm liking slices of chicken or turkey rolled up with a slather of spicy mustard in big crunchy lettuce leaves, or smoked fish with arugula and fennel. Dinner is a big bowl of green soup. Sometimes I have the soup for lunch instead and then a very light dinner. No grains to speak of, and minimal sugar—just what's in the fruit that goes into my morning smoothie.

That's it. My digestion is top-notch, I have plenty of energy and I feel lighter overall. I am not bored. I don't feel deprived. I am not obsessively thinking about food. I could see keeping this as a sort of eating baseline, with occasional forays into new dishes and restaurants.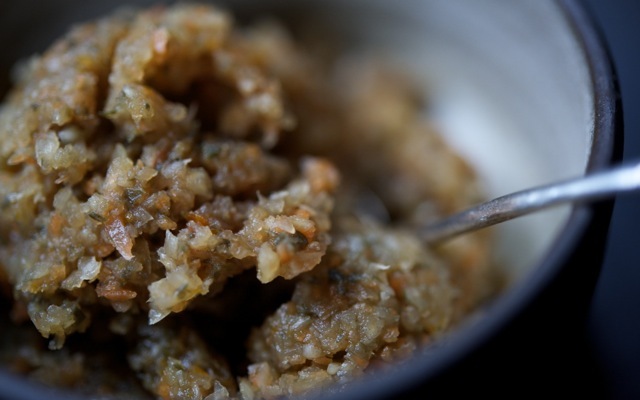 Green soup couldn't be easier or more satisfying. You don't really need a recipe but I've given you the one that Anna Thomas was talking about recently on the Splendid Table. (She's kind of a
soup authority
.) I've made it so many times now with all different greens: kale, chard, spinach, even broccoli. If I don't have vegetable stock around, I use a couple of tablespoons of
souper mix
or just plain water. Once I used chicken stock. The addition of a little rice imparts a silky texture but isn't necessary. I've tossed in a handful of cooked brown rice and also left it out entirely. What's essential is to really caramelize the onions and to pay attention to creating a balance of flavors with chile, lemon juice and salt.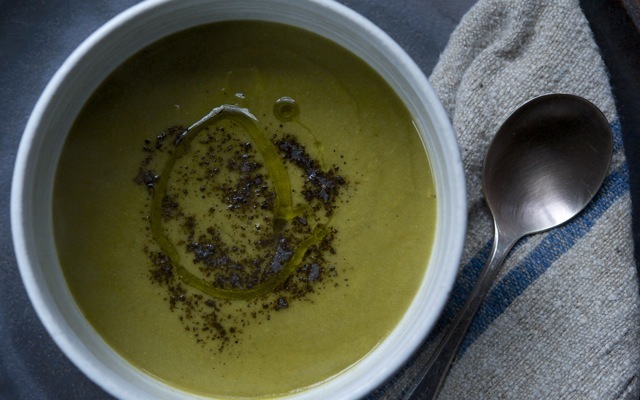 Spartan, you say. But I think you know I'm not really the frugal, austere type. The bowl above is adorned with a sprinkling of black trumpet salt and a drizzle of spicy green olive oil. Try adding a sweet potato or curry spices, whatever strikes your fancy. Because in the pursuit of radiant good health, delicious flavor still remains on the table.
Green Soup
from Eating Well by Anna Thomas
— 2 tablespoons

ev olive oil, plus more for garnish

— 2

large yellow onions, chopped

— 1 teaspoon

sea salt, divided

— 2 tablespoons + 3 cups

water, divided

— 1/4 cup

arborio rice

— 1 bunch

green chard (~1 lb)

— 14 cups

gently packed spinach (~ 12 ozs), any tough stems removed

— 4 cups

vegetable stock

— big pinch

ground cayenne

— 1 tablespoon

lemon juice, or more to taste
Heat 2 tablespoons oil in a large skillet over high heat. Add onions and 1/4 teaspoon salt; cook, stirring frequently, until the onions begin to brown, about 5 minutes. Reduce the heat to low, add 2 tablespoons water and cover. Cook, stirring frequently until the pan cools down, and then occasionally, always covering the pan again, until the onions are greatly reduced and have a deep caramel color, 25 to 30 minutes.


Meanwhile, combine the remaining 3 cups water and 3/4 teaspoon salt in a soup pot or Dutch oven; add rice. Bring to a boil. Reduce heat to maintain a simmer, cover and cook for 15 minutes. Trim the white ribs out of the chard (save for another use, such as to add to a stir-fry or other soup). Coarsely chop the chard greens and spinach.


When the rice has cooked for 15 minutes, stir in the chard greens. Return to a simmer; cover and cook for 10 minutes. When the onions are caramelized, stir a little of the simmering liquid into them; add them to the rice along with the spinach, stock and cayenne. Return to a simmer, cover and cook, stirring once, until the spinach is tender but still bright green, about 5 minutes more.


Puree the soup in the pot with an immersion blender until perfectly smooth or in a regular blender in batches (return it to the pot). Stir in 1 tablespoon lemon juice. Taste and add more lemon juice and/or salt, if desired. Garnish bowls of soup with a drizzle of olive oil.



Download Recipe