2.22.13
Hot Links: February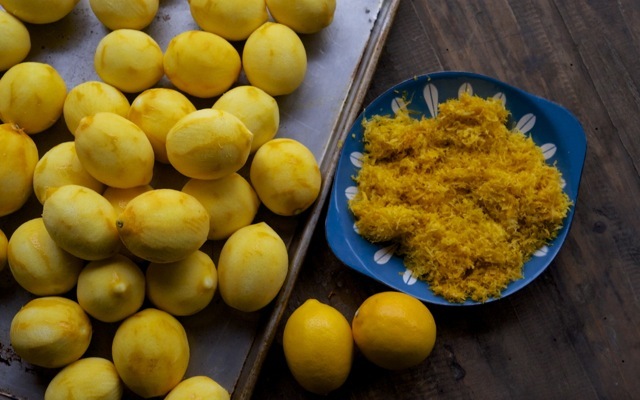 Unless you live in a land of perpetual sunshine—or you're from down under—this time of year can get a little bleak. Every year I remind myself to schedule a vacation in February, and every year I forget. Last year we did make it to
Hawaii
in March and next month we're lucky enough to have another family vacation in
Antigua
, so there's sunlight at the end of the tunnel. It's bloody cold here and that makes it tough to get the exercise I need. I go to yoga twice a week, jump rope in the screened-in porch and get out in the woods when the snow is right for snowshoeing or it's not too icy to hike. I never thought I would say this, living in paradise as I do, but I miss the gym. After three years upstate, it's clear to me that I have to be more disciplined about my fitness. Generally, if I don't get moving first thing in the morning, it just won't happen. And that's not OK. Especially at 50, with both feet planted firmly in middle age, it's crucial to get the heart pumping and the muscles firing on a regular basis. Whatever your age, you'll actually experience fewer aches and pains, feel more energetic, sleep more soundly, have more radiant skin and look better in jeans. When life hands you lemons...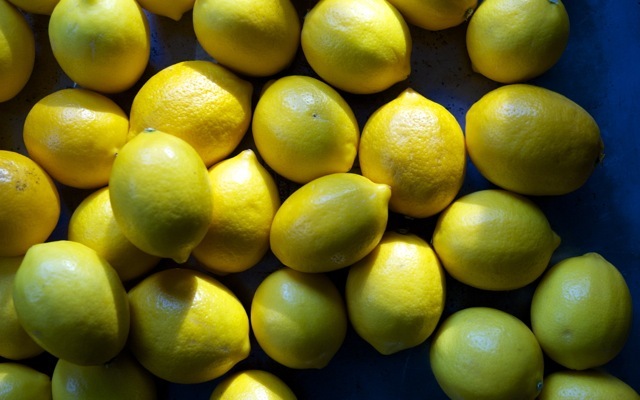 Last week, life handed me a big box of Meyer lemons from California. Actually, I ordered them from
Lemon Ladies Orchard
in Emerald Hills, California. Karen Morss, the lovely farmer,
is a former businesswoman who retired from the corporate world and bought two private airplanes and a flight school while she was still a student pilot. Then she married her instructor, a test pilot and air racer. But her love for Meyer lemons prevailed over her passion for aviation and she ultimately sold the flight school and planted an orchard. My kind of woman. Her lemons are organic, pristine and flavorful. Karen added a few sprigs of flowering rosemary, some fresh bay leaves and several kaffir limes to my order of 10 pounds of lemons—the fragrance was like a blast of California sunshine.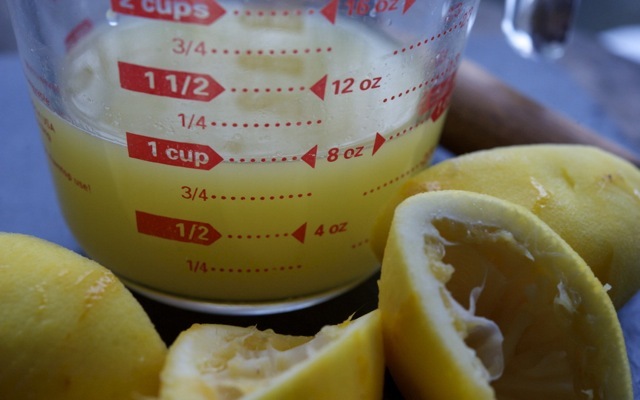 I immediately packed some in salt with the bay leaves and a couple of chiles to
preserve
for later use. Then I zested the remaining fruit and packed the zest into a big freezer bag. Now I can break off chunks whenever I need it. Next, I juiced all the lemons and froze the juice in ice cube trays, just as I do with stock. This, too, will be on call when the mood strikes. I can use it to make
Meyer lemon caramel
, or
Meyer lemon curd
(or this
lowfat version
), or just add a splash and/or a bit of zest to soups, risottos and sauces. It's also fantastic boiled into a
syrup
with some sugar or honey and a sprig of rosemary.
What else have I got for you? A bunch of links and resources I've been meaning to pass along for much too long now. I hope they will provide inspiration and bring a little sunshine into your life.
In case last week's how-to-break-down-a-chicken tutorial slipped by you,
here's
another well-done sequence.
Love the looks of
this
Noma-esque wintry dish
A blog I follow has come out with
this
beautiful first publication
Other writers might also find this list of
guidelines
useful
I covet
this
(because I like the idea of "shaving" it)
Dying to make
these
- close kin to my hazelnut biscuits
Please buy me something from
this
genius designer
A prediction for what's coming to your
plate
in 2013
Don't you want some of
this
basalt serveware?!
Jonathan Gold's
food quizzes
are a lot of fun
The
source
for more breaking recipes from the fabulous Yotam Ottolenghi
I worship Norma Kamali for so many
reasons
Must eat
here
soon
A thoughtful
alternative
to plastic and foil
A guaranteed smile
here
for you
And if not that, then surely
this one
Love,
me
xo