12.12.12
Off the Menu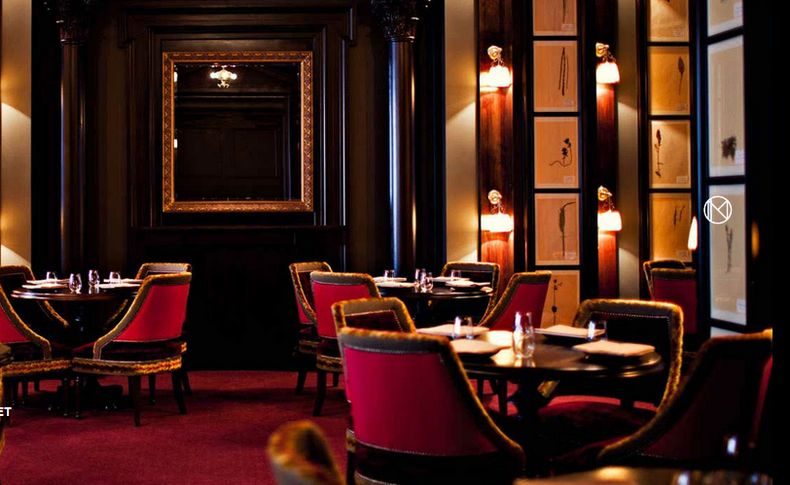 I was in the city yesterday and had the pleasure of two wonderful meals in two very different restaurants. Both experiences served to remind me of how unique restaurant food can be—and should be—when compared to what we make at home. The amount of technique and the sheer painstaking labor that went into the dishes I ordered are simply not feasible for the home cook. It was humbling, inspiring and satisfying.
Lunch was at The Nomad, Daniel Humm's sophomore endeavor which you can read about in greater detail
here
. The ambiance was surprising, as though we'd stepped into a Viennese supper club, or at least somewhere on Madison Avenue, rather than a small hotel on Broadway and 28th Street. There are passementerie-adorned red velvet chairs, chandeliers and gorgeous framed botanical prints.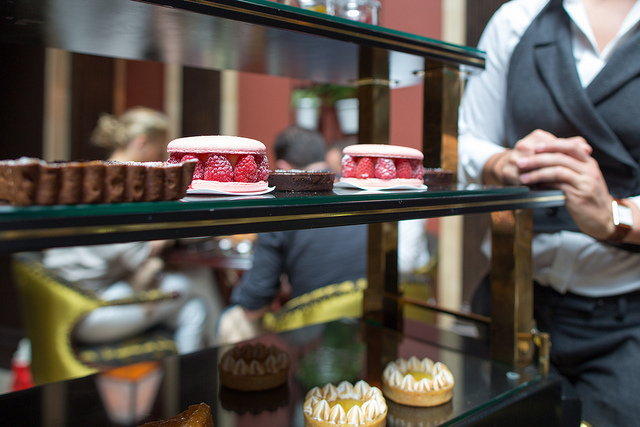 There is a dessert cart. It's all very elegant, but not without levity. I ordered the "Sippy Cup" aperitif of averna, vermouth di Torino, ginger and lime, which was essentially a very adult soda. Waiters passed our table bearing whole roasted chickens with tuft of herbs sticking up. As we waited for our meal, we were presented with a fresh-from-the-oven loaf of bread, warm, crusty and shockingly green from the addition of kale, with a tangled thatch of browned onions on top. We ate it alongside radishes that had been dipped in butter, or rather frosted in beurre monté—familiar flavors rendered sublime through lofty execution.

My "Broccoli: oven-roasted with lemon, cheddar and bacon" exceeded my wildest dreams. It looked like a cross-section of a head of broccoli, but when fork came to mouth it repeatedly brought surprises. Some florets had been deep-fried to a crackling crisp. Others had been blanched and soaked in an addictive vinaigrette. Others had been disassembled entirely into a kind of evanescent confetti. The stalk was roasted, tender and golden brown. There was a creamy green smear on the plate that was broccoli in yet another guise. A couple of small squares of bacon were so delicious and perfectly cooked that they sufficed. The cheese had been submitted to more than one treatment as well; tender here, crunchy there. What looked like a modest portion had so much going on that I was sated, amused, awestruck. I will not be trying this at home.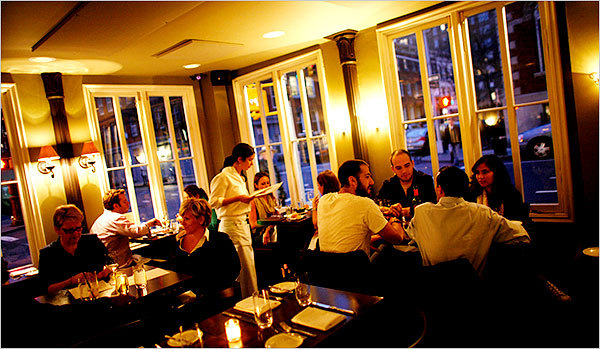 Dinner was at Recette (details
here
), where with some slight trepidation I agreed to try the 5-course tasting menu. My fear is now always of being overwhelmed by food. I hate feeling stuffed, burping in the taxi on the way home. The portions were small. So small that I was a bit alarmed, but after a few bites I was happy to move on to the next course. We ate seafood primarily, all brilliantly cooked (or not cooked) and plated. Highlights included small, round, crisp fritters of salt cod perched on a ridiculously delicious pool of spicy ground lamb ragù (I
will
be trying this at home) and a creamy froth of buttery sunchokes cloaking a few precious, sweet bay scallops. The rest, admittedly, is a bit of a blur. Many taste sensations, many wonderful textures, some mystery, plenty of delight. This is not the woman you come home to, this is the naughty affair. Or some less sexist analogy. A bit of strange to delight the palate.