12.17.12
Holy Alliance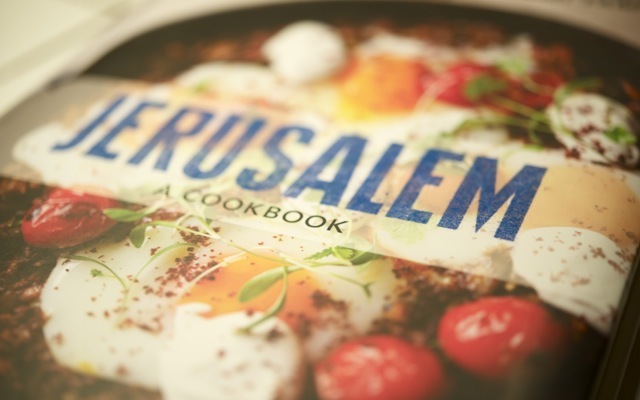 I don't know what to say about the school shootings. We all spent the weekend besieged by those images. I am haunted by the spectre of Adam Lanza—the skeletal face punctuated by wide, alarmed eyes, that strange sculptural cap of hair. Our president says that these tragedies must end, but that is a passive statement.
We must end them.
Through action. If you have not yet signed
this petition
, I urge you to do so, and make a contribution to the
Brady Campaign
as well, if you can.
Period. New paragraph. I haven't yet given you a list of my favorites from this year's crop of new cookbooks, and there were many. I did tell you about Naomi Duguid's wonderful
Burma: Rivers of Flavor (
my review is
here
). Andrea Nguyen's
Asian Tofu
is another excellent one. I look forward to delving into spicemaster
Lior Lev Sercarz
's newly published
The Art of Blending
. And I plan to attempt many more experiments under the tutelage of Sandor Katz's essential
The Art of Fermentation
. But for the sheer temptation of bold, bright flavors packed into relatively quick and easy recipes, I will be turning time and again to Yotam Ottolenghi's new book,
Jerusalem
, written with his business partner Sami Tamimi.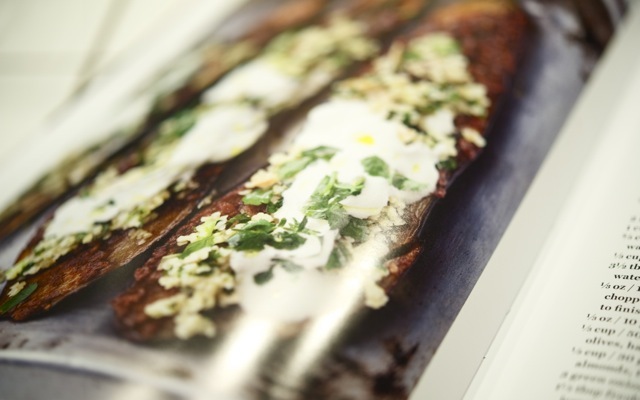 As in
Plenty
, Ottolenghi's gloriously vegangelical tome that came out last year,
Jerusalem
is full of Jonathan Lovekin's vibrant and compelling photography and the kind of melting pot cuisine that is like semi-exotic home cooking. Former residents of Jerusalem and now successful restaurateurs in London, Ottolenghi and Tamimi bring skill, refinement and an expat's passion for the cuisine of their homeland, which includes Jewish, Arabic and pan-Mediterranean influences. Deeply engaging narratives are woven throughout the book and almost all of the recipes have a personal back-story. (Jane Kramer's recent
New Yorker
profile
is the definitive source for learning more about the authors. Ottolenghi also continues to write a
recipe column
for the
Guardian
which is a constant source of inspiration.)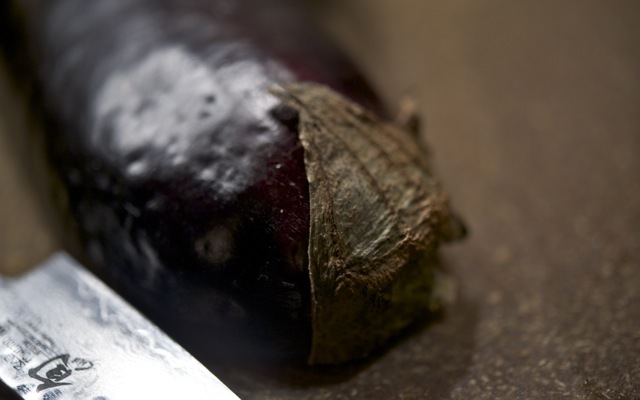 Of course the humble eggplant is exalted in these pages, and rightly so. I know it's a polarizing vegetable—many people object to its pulpy texture and slight bitterness—but I'm a fan, as are most peoples of the Middle East. From Plenty I had already learned Ottolenghi's technique for relentlessly charring the bulbous beauty over an open flame until its blackened carcass collapses and gives up meltingly tender, smoky flesh, so I was eager to try one of the nine recipes for eggplant in this new book.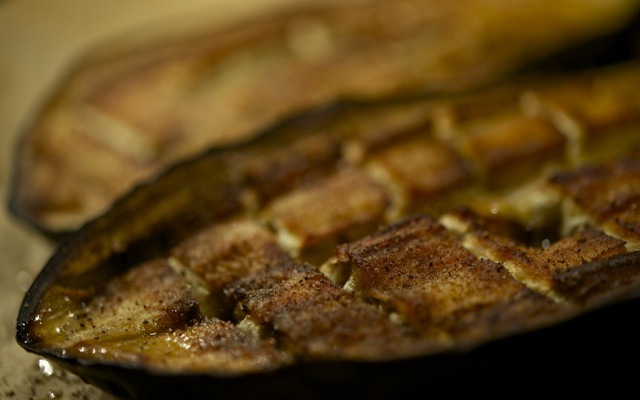 There is one for eggplant stuffed with lamb and pine nuts; another for a burnt version with lemon and pomegranate; but it was the one roasted with fried onion and chopped lemon that ultimately won me over, and I recommend it highly. It's a simple preparation but so brilliantly layered with sharp, tangy flavors. You halve an eggplant or two, score the tops, brush with olive oil and then roast in a hot oven until they are golden brown and completely soft. (Try placing a shallow pan of water at the bottom of the oven to help prevent the eggplant from going dry and crisp as it cooks.)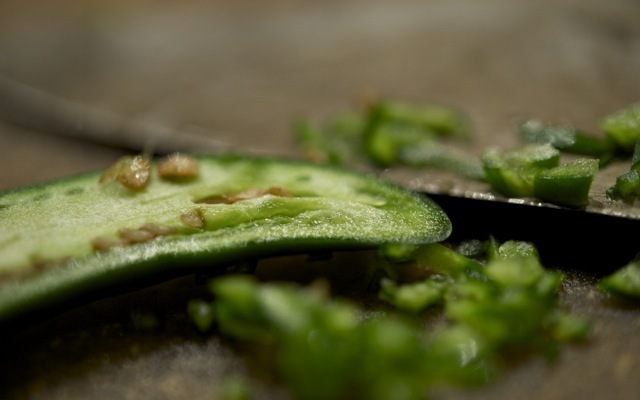 Meanwhile, you fry up masses of thinly sliced onions, along with spicy green chiles, warming cumin and a bit of tart sumac powder. Chunks of salty feta are stirred in at the last moment.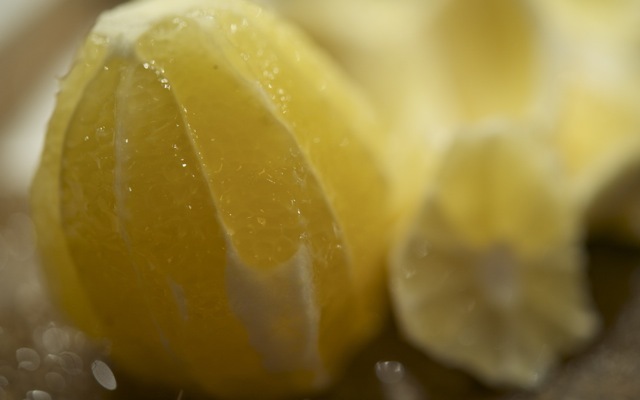 A quick salsa of chopped lemon, garlic and chile adds a sharp brightness to the dish. It's spooned directly over the warm eggplant and the onion mixture is piled on top. The fresh flavors and textures are full of spectacular contrasts.
These work as a side dish accompanying, say, the turkey and zucchini burgers with green onion and cumin, but with just a simple salad they also make a deeply satisfying meal. Despite their popularity with Jews and Arabs, eggplants were a source of suspicion for Europeans, who called them "mad apples" because of their alleged power to induce insanity. I do think these will drive you crazy, but in the best possible way.
Roasted Eggplant with Fried Onion & Chopped Lemon
from Jerusalem by Yotam Ottolenghi & Sami Tamimi
serves 4

— 2

large eggplants (about 1 2/3 pounds)

— 2/3 cup

olive oil

— 4

onions, thinly sliced

— 1 1/2

green chiles (jalapeño or serrano work nicely)

— 1 1/2 teaspoons

ground cumin

— 1 teaspoon

ground sumac

— 1 3/4 ounces

feta cheese, broken into large chunks

— 1

medium lemon

— 1

clove garlic, finely minced

—

salt & freshly ground black pepper
Preheat oven to 425 degrees.


Halve the eggplants lengthwise with the stems on. Score the cut side of each eggplant with a crisscross pattern. Brush the cut sides with 6 1/2 tablespoons of the oil and sprinkle liberally with salt and pepper.


Roast on a baking sheet, cut side up, for about 45 minutes, until the flesh is golden brown.


While the eggplants are roasting, add the remaining oil to a large frying pan and place over high heat. Add the onions and 1/2 teaspoon salt, and cook for 8 minutes, stirring often, so that parts of the onion get dark and crisp.


Seed and chop the chiles, keeping the whole chile separate from the half. Add the ground cumin, sumac, and the whole chopped chile, and cook for a further 2 minutes before adding the feta. Cook for a final minute, not stirring much, then remove from the heat.


Use a small serrated knife to remove the skin and pith of the lemon. Coarsely chop the flesh, discarding the seeds, and place the flesh and any juices in a bowl with the remaining 1/2 chile and the garlic.


Assemble the dish when the eggplants are ready. Transfer the roasted halves to a serving dish, and spoon the lemon sauce over the flesh. Warm up the onions a little, and spoon over. Serve warm or set aside to come to room temperature.



Download Recipe