4.24.12
Bless You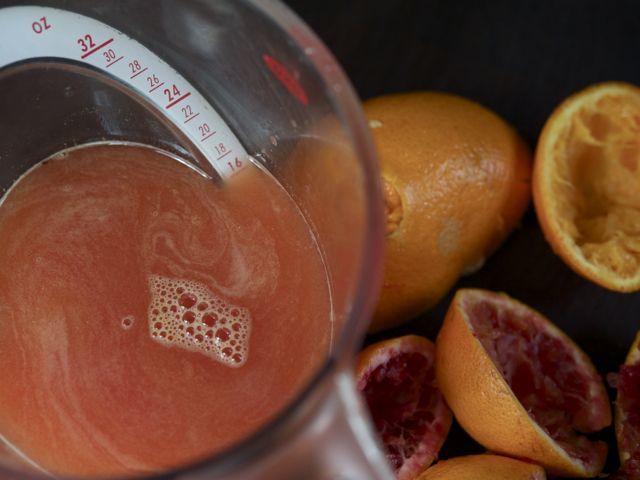 Remember "Singles," Cameron Crowe's 1992 film about young love and indie music in Seattle? No? I'm not surprised. It really wasn't that good. But I'll never forget how Bridget Fonda's character, who was hopelessly in love with Matt Dillon's indifferent rocker, waited in vain for him to say "Bless you" every time she sneezed. In my family we always said "
Salud
" whenever someone sneezed. To not say it was unthinkable. Like a jinx. What with spring allergies kicking in and everyone getting those changing-season colds, there's lots of sneezing going on nowadays. If you've got a scratchy throat, runny nose or just a general malaise, try this therapeutic treat. It's a sorbet—from
Jeni's
, of course—packed with vitamin C, soothing honey and a fiery combination of ginger, bourbon and cayenne. It feels restorative and it will definitely clear a few things right up.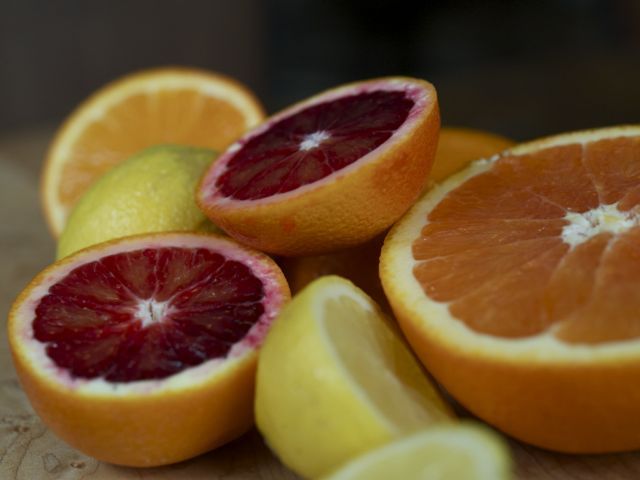 The recipe calls for fresh orange and lemon juices. I had Cara Cara and blood oranges on hand, and they imparted a gorgeous coral color to the final sorbet. You could definitely get creative with the citrus here.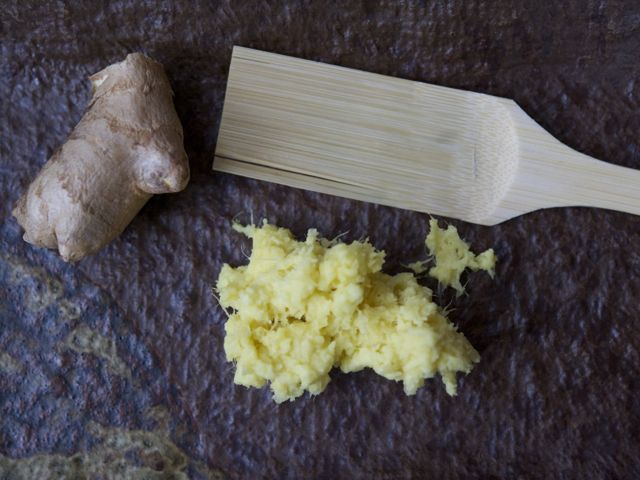 My friend Tomo brought many treats back from her recent trip to Japan, including this delicate but strong bamboo brush, ideal for flicking ginger off your grater. I recently picked up some excellent ginger-related tips from
this video
, and now I always keep a piece in my freezer. Jeni's recipe calls for powdered ginger, but I used fresh, finely grated. I'm sure this made my sorbet even spicier than hers. What can I say? I have Latin blood.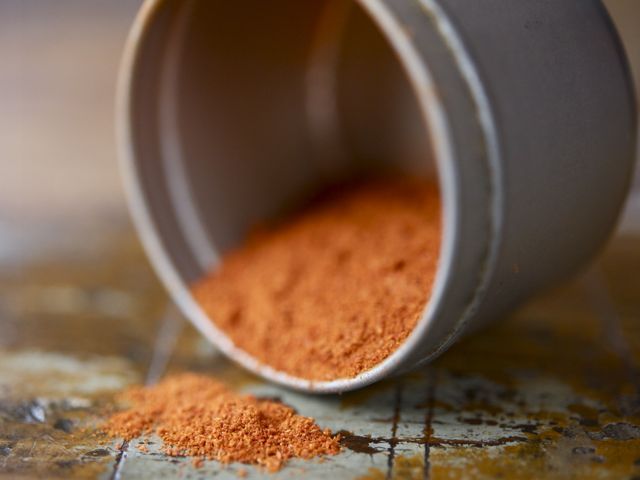 I use cayenne a lot in my cooking. Just a pinch adds that certain yo no se que (that's Spanish for je ne sais quoi) to everything from scrambled eggs, salad dressing and granola to chocolate meringue cookies and tequila cocktails.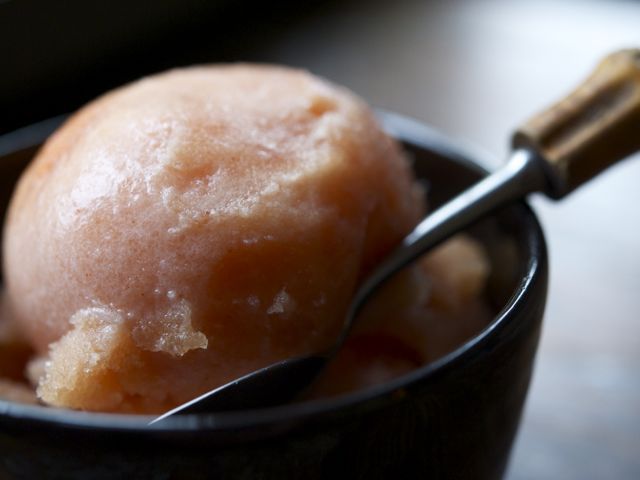 I didn't have the liquid pectin called for and the sorbet seemed fine without it, but I've learned that Jeni's recipes are perfectly calibrated to create the best textures, so pick some up if you can. There's something irresistible about the way this sorbet goes down icy-cool yet spicy-hot. I prescribe it for whatever ails you.
Influenza Rx Sorbet
from Jeni's Splendid Ice Creams at Home
makes 1 generous quart
— 2 cups

fresh orange juice (from 5-6 oranges)

— 1/3 cup

fresh lemon juice (from about 2 lemons)

— 2/3 cup

sugar

— 1/3 cup

honey (preferably good raw honey)

— 1/4 teaspoon

powdered ginger

— One 3-ounce packet

liquid pectin

— 2-4 tablespoons

Maker's Mark bourbon (optional)
Combine the orange and lemon juices, sugar, honey and ginger in a medium saucepan and bring to a boil, stirring to dissolve the sugar. Remove from the heat.


Add the pectin, cayenne and bourbon, if using. Pour into a bowl, cover and refrigerate until cold.


Freeze the sorbet just until it is the consistency of very softly whipped cream. (You can eat it now, if you wish; otherwise, process as directed.)


Pack the sorbet into a storage container, press a sheet of parchment paper directly against the surface and seal with an airtight lid. Freeze in the coldest part of your freezer until firm, at least 4 hours.



Download Recipe