4.25.12
Home Equity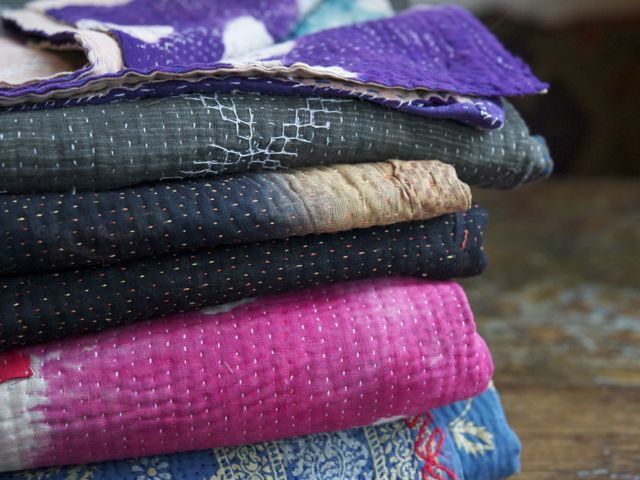 A quick post today, just to share with you some new purchases that have brought a bit of freshness into my home. I love these kantha quilts! Each one is a unique combination of colors and patterns, and they can be used as bedspreads, to cover a couch, wall-hangings, even tablecloths. Kantha is a type of embroidery popular in Bangladesh and West Bengal, India, that originated from the way housewives mended old clothes by taking out a strand of thread from the colorful border of their saris and making simple designs with them. Old sari fabric is used to create these hand-stitched quilts, commonly known as nakshi kantha. The decorative running stitch is similar to Japanese sashiko quilting.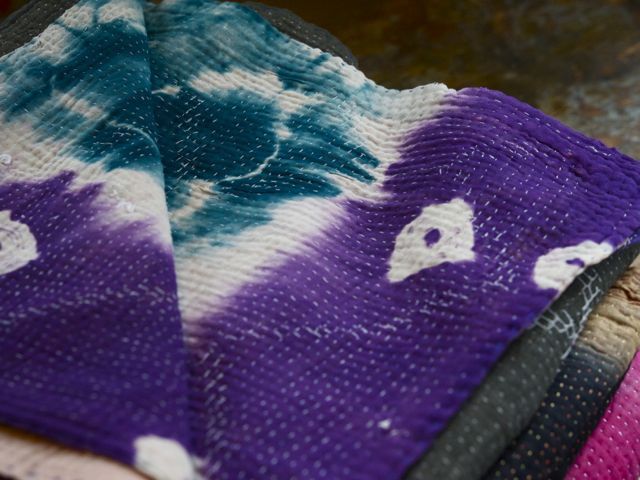 I recently bought 5 of them, as I found the various prints and patterns so intoxicating. In truth, I am imagining them as bedspreads for the guestrooms in our someday-to-be-built house in
Forestburgh
. For now, one is disguising the large flat-screen TV and another will go in the barn, our summer sleeping quarters.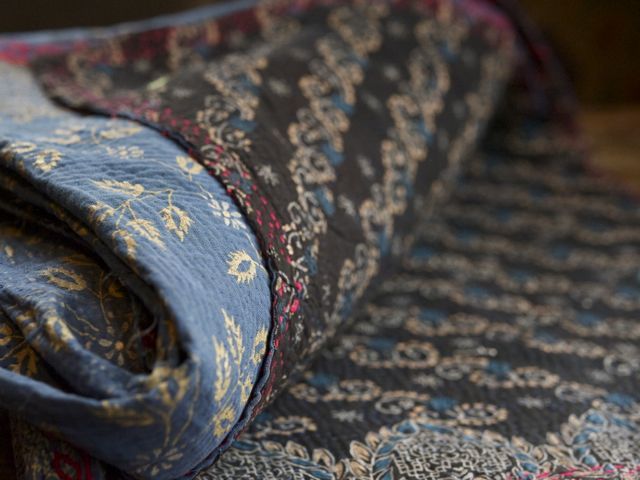 Each one features at least two patterns, but they are often a random mix of various prints and palettes.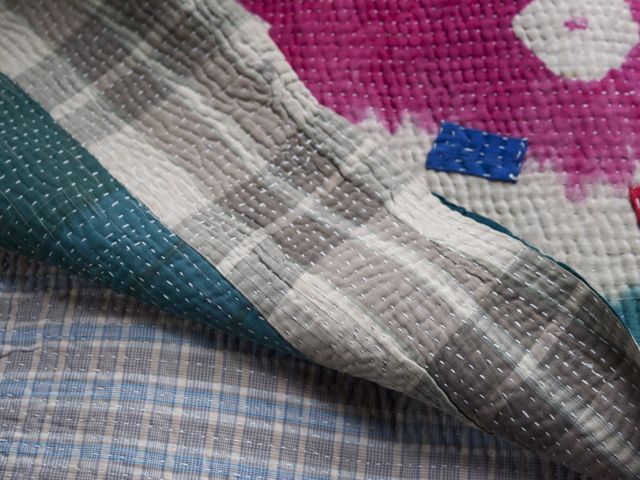 The stitching gives them a wonderful handmade quality, and some even have patches where the fabric has been mended. This adds to their charm.
I popped into
The Future Perfect
on Great Jones Street the other week after having lunch
here
(divine kale sandwich) and fell in love with this
wallpaper
, which I am considering for the bedroom, and the work of potter (or "international clay boy and vesselist," as he calls himself)
Jered Nelson
. I'm sure you can see it's right up my Santa-Cruz-hippie-Sinophile-upstate-'70s-boho-chic alley. I transferred my soy sauce into this gorgeous little jar.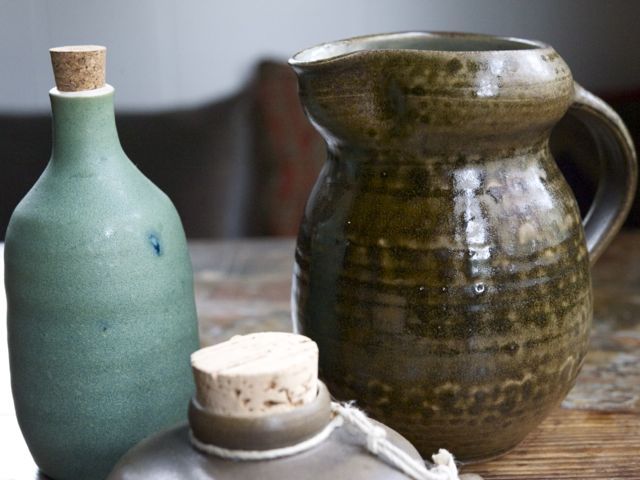 I also got this pitcher from him, and both pieces go rather well with a recent gift from my beloved friend, ceramist
Mirena Kim
. I'm keeping brown rice vinegar in her lovely aqua jar, a sweet spot of color in my earthy kitchen.