4.10.12
Eastover 2012, Part 2: Appetizers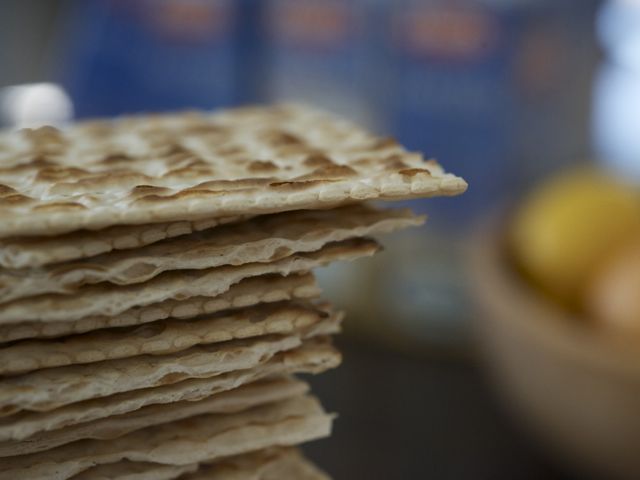 When it comes to entertaining, I'm a bit of a control freak. (OK, even sometimes when I'm not entertaining.) I happen to like things just so. When I invite people over I want them to feel relaxed and indulged. To me, this means the proceedings should be well-conceived, flow comfortably and add up to a pleasant experience for all the senses. I like soft lighting, good tunes, incense or scented candles (subtle and spicy, nothing cloying), comfortable places to sit, beautiful flowers, excellent company and good food. I get as much done ahead of time as possible so I can kick back and have a lovely time along with my guests. This particular Eastover menu had me in the kitchen a little more than I like. And a number of people brought hors d'oeuvres, which resulted in lots of food I hadn't planned for, albeit all quite delicious. Let me tell you about it.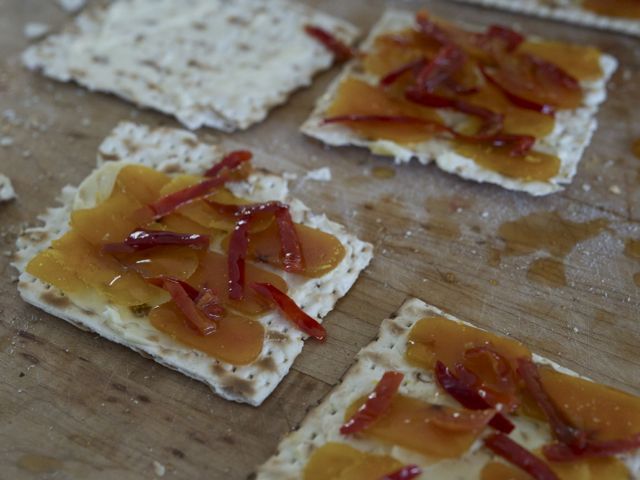 I made a holiday-appropriate version of April Bloomfield's divine bottarga
sandwiches
, using matzo instead of
pane carasau
, the paper-thin Sardinian flatbread. Nobody can resist the crunchy, buttery, salty, spicy, umami combination—even those who would normally avoid something as unusual as dried fish roe.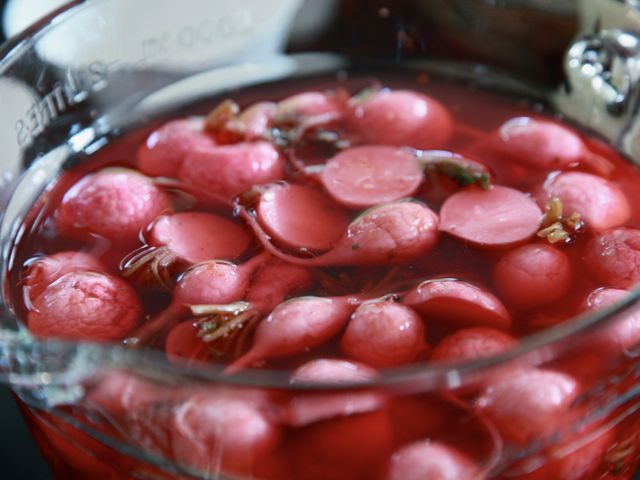 These
pickled radishes spiced with
shichimi togarashi
are an easy and refreshing snack, and they're good for the digestion, too.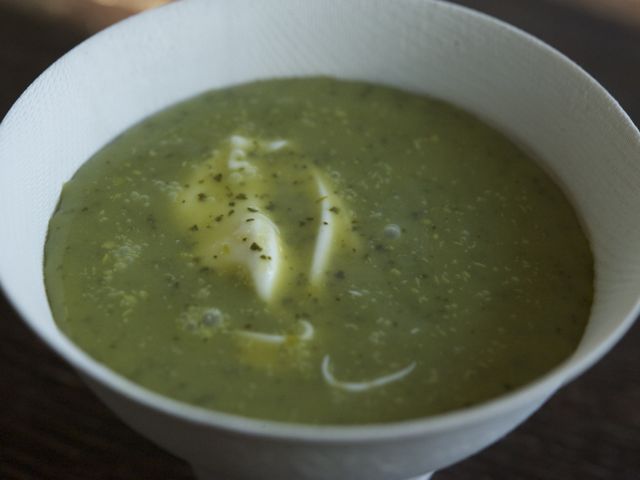 I also made a chilled watercress soup, whose slight bitterness is offset with a dollop of crème fraîche. I served it in
these
lovely paper cups. (I know, I felt guilty.)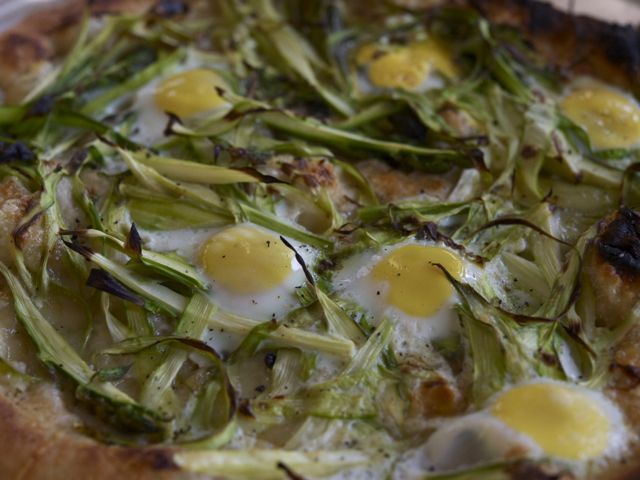 I saw a
recipe
for Jim Lahey's bird's nest pizza a couple of weeks back and instantly thought of asking my friend Tomo to make a couple for the party. She's such an expert pizza-maker, and often whips up Jim Lahey's dough, so I was emboldened to put in a request. She arrived with a couple of picture-perfect pies, topped with shaved asparagus tangles that nestled beautifully cooked quail's eggs.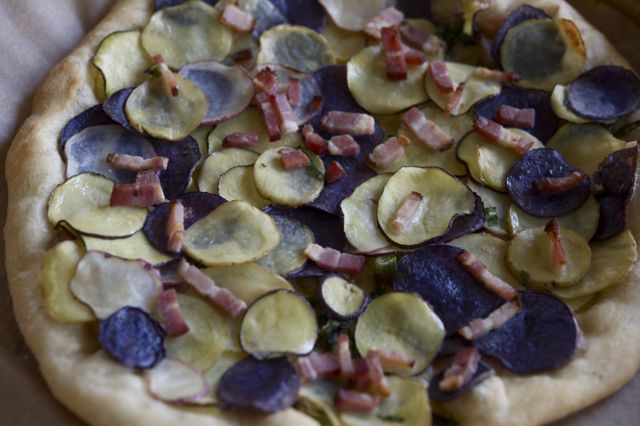 And she also brought a couple more topped with thinly sliced potatoes and slivers of bacon. All the pizzas were devoured in no time.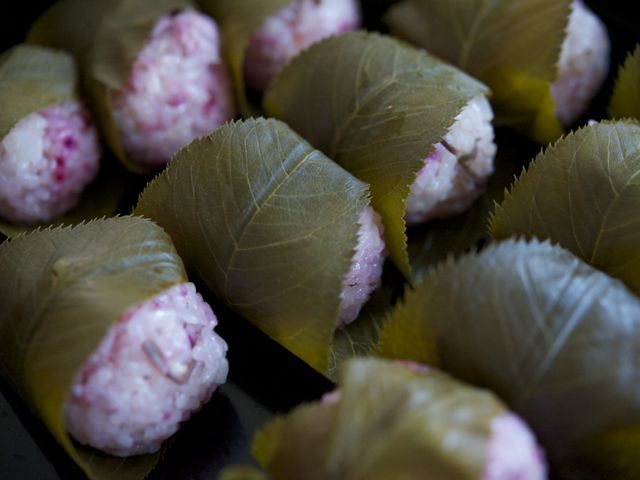 Tomo almost never shows up without some Japanese delicacy and this time is was these gorgeous pink rice balls, wrapped in cherry leaves and perfumed with dried cherry blossoms. I guess she couldn't resist since
the cherry blossom (
sakura
)
is Japan's national flower and heralds the arrival of spring. They had a delicate floral aroma and taste. The rice was also cooked to perfection, of course.On top of all this bounty,
Stephanie
made deviled eggs, and Roman and Renata brought their traditional Ukrainian sausage, a kind of wonderfully smoky kielbasa, with horseradish mayonnaise, raw beet-and-horseradish relish and a spicy brown mustard. It was all irresistible, and I'm sure you can understand how stuffed we were before the first course even appeared. I'm tempted to complain, but this is a seriously First World problem.