11.18.11
Cooking the Books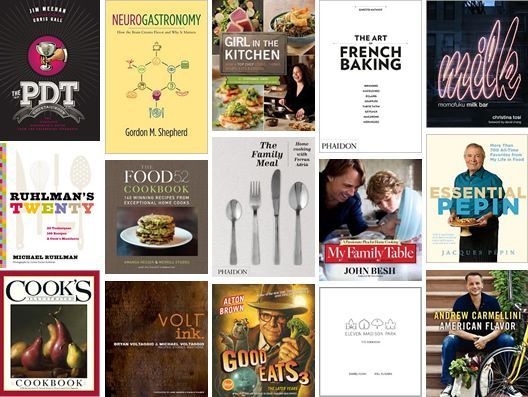 When you're a cook, cookbooks spur you on, inspire you, guide you, educate you. They can introduce you to exotic flavors, school you in new cuisines, generally rock your world. Within the pages of a new cookbook lies a whole odyssey. This is why they pile up on my bedside table; cooking from them is actually optional. Sometimes I just read them and what I've learned seeps gradually into my everyday cooking. But I definitely use them in the kitchen as well. That's the beauty of cooking: if you can read, you can do it. That said, I have compiled a large list of some excellent tomes that came out this year, some of which I have cooked from but all of which I will get to at some point. For all the reasons above, I think they make great gifts for cooks and dreamers alike.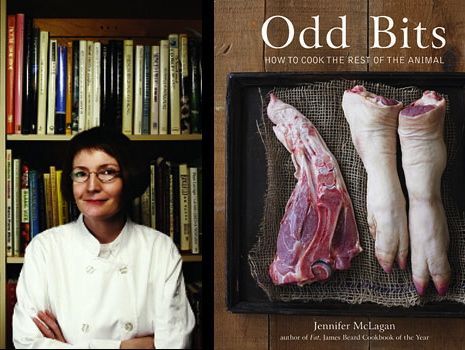 After writing a couple of fantastic cookbooks entitled "Bones" and "Fat," the petite Jennifer McLagan has come out with "
Odd Bits
," which tells you what to do with things like oxtails and lamb kidneys and pig's trotters. Wine-braised beef cheeks? Check. Chocolate blood ice cream. Check. This book really honors the entire animal in high style. Check it out.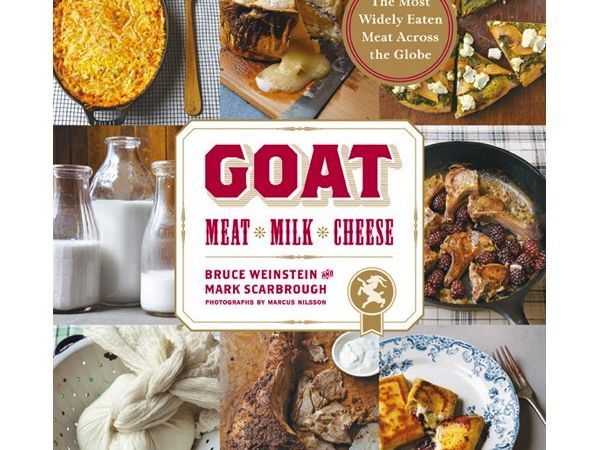 "Goat: Meat•Milk• Cheese," is the 18th cookbook by Bruce Weinstein and Mark Scarbrough. I'm not familiar with their other books, but I was excited to find this one dedicated to eating goat products. Goat meat is highly nutritious and low in fat and the most widely consumed meat on the planet, and I recommend that you give it a try. It's enjoying quite a vogue and may soon become a trend before it, hopefully, settles into the mainstream. You'll find lots of accessible and delicious recipes, from pan-roasted chops with blackberries and sage to chocolate-dipped goat cheese balls.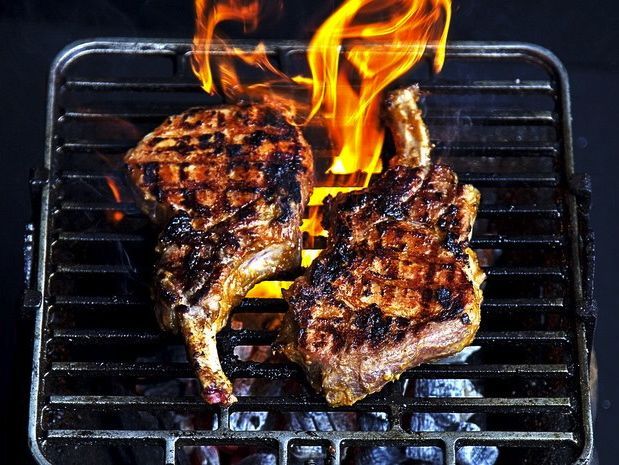 I'm going to segue from meat to vegetables now, and "
The Japanese Grill
" is the perfect bridge. Written by chef Tadashi Ono with Harris Salat, the team that collaborated on another favorite of mine, "
Japanese Hot Pots
" (ideal for winter), this book illustrates how live-fire cooking marries perfectly with mouthwatering Japanese ingredients like soy sauce and miso. Get it now and start fantasizing about next summer when you'll be grilling entire chickens, whole salt-packed fish, yuzu kosho scallops and soy-sauce-and-lemon eggplant.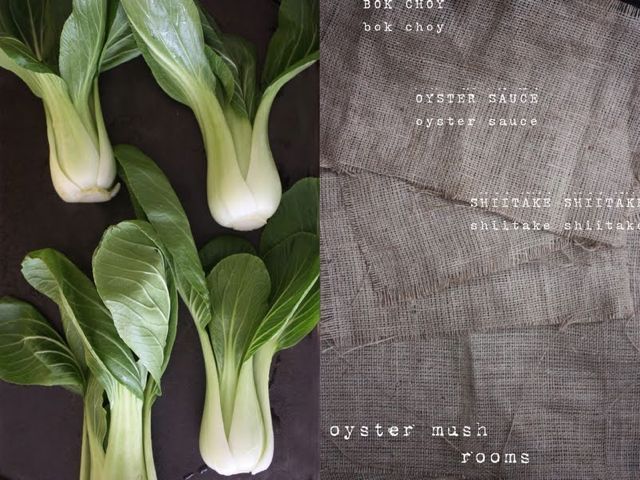 This book makes me cry. It is so gorgeously photographed, designed and written, and it's such an extreme and lyrical tribute to growing and eating vegetables, that it literally makes me weep with joy. "
Tender: A Cook and His Vegetable Patch
" is by Nigel Slater, a best-selling British author and cook who explores 29 vegetables in these pages, and offers enticing recipes like potato cakes with chard and taleggio and a tart of asparagus and tarragon. It's a book for omnivores but vegetables are most decidedly the stars.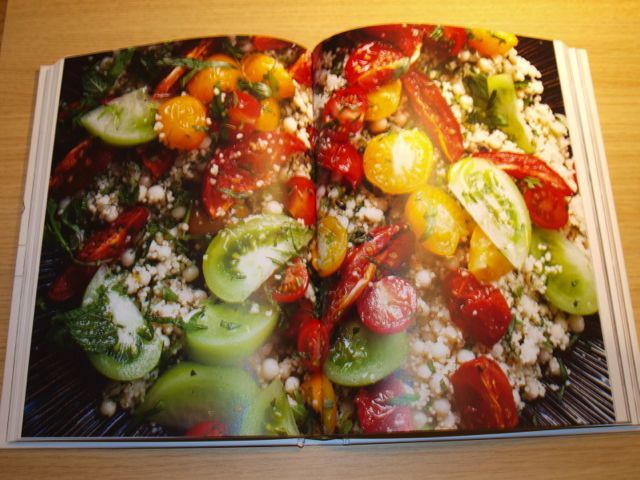 I wrote about "
Plenty
" when it first came out early this year, but I'll recommend it once again. Yotam Ottolenghi's book features vegetarian recipes from his column in the UK's
Guardian
magazine and new ones debuting here. Many of them are inspired by his Mediterranean background and he uses novel spices and bright flavors that will keep you enthralled. Meat-eaters will be satisfied and vegetarians will be over the moon.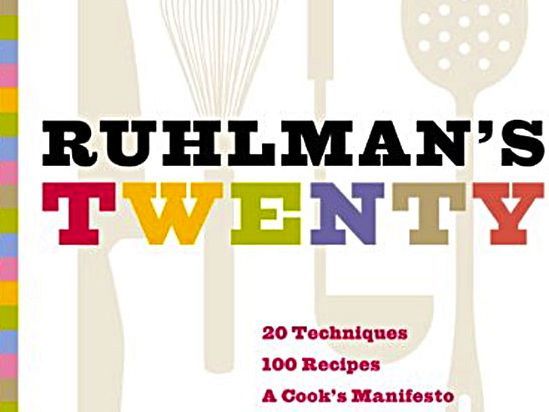 I don't have this book yet but I have Ruhlman's "
Charcuterie
," which is great, and a set of his
wooden cooking paddles
which have pushed all other utensils aside in my kitchen, so I have high hopes for "
Ruhlman's 20
." It's an opportunity for the acclaimed writer and cook to lay out his twenty essential ideas—from ingredients to processes to attitude—that are guaranteed to make every cook more accomplished. Who couldn't use that?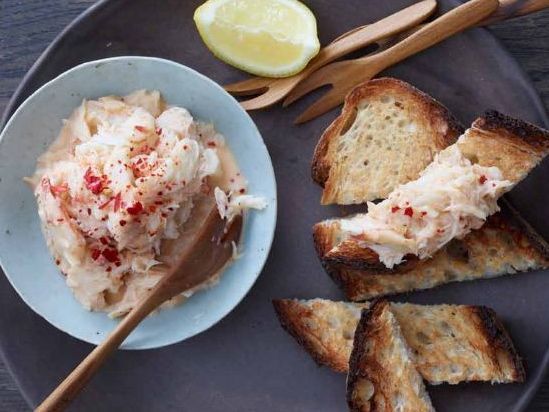 "
Home Cooking with Jean-Georges: My Favorite Simple Recipes
" is hot off the presses, and I'm hot for it. This is one of the world's greatest chefs, with a genius gift for combining fresh, esoteric flavors. I love the combination of French and Asian influences, and now he is also influenced by his gorgeous part-Korean wife who joins him (and inspires him) in the kitchen. (I learned about them in a recent drool-worthy magazine article.) This is his most personal book to date and I'm excited to make his crab toasts with sriracha mayonnaise (above), his herbed sea bass and potatoes in broth and his fresh corn pudding cake.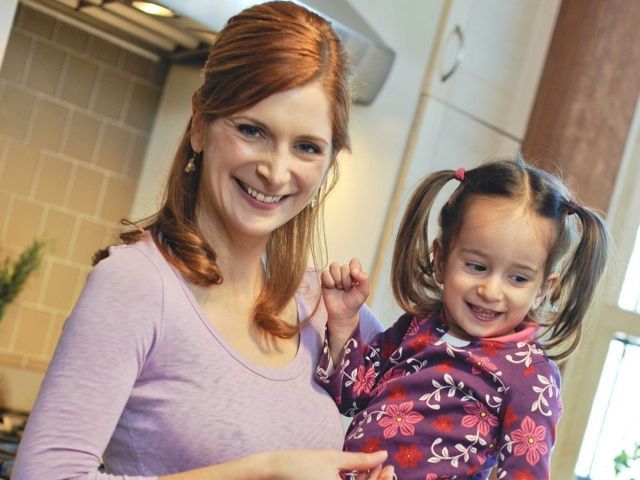 The über-prolific Melissa Clark has come out with yet another cookbook, "
Cook This Now: 120 Easy and Delectable Dishes You Can't Wait to Make
," and it's getting great buzz. Gwyneth called it "inventive comfort food," which probably appeals to a lot of people but sort of makes me want to run the other way. Still, Clark is a James Beard Foundation award winner and her recipes in the
Times
always seem like just what you want to cook right now. For instance, fig snacking cake (good name, right?), roasted cauliflower and buttery spicy garlicky calamari. Plus I enjoy her kooky enthusiasm and red hair.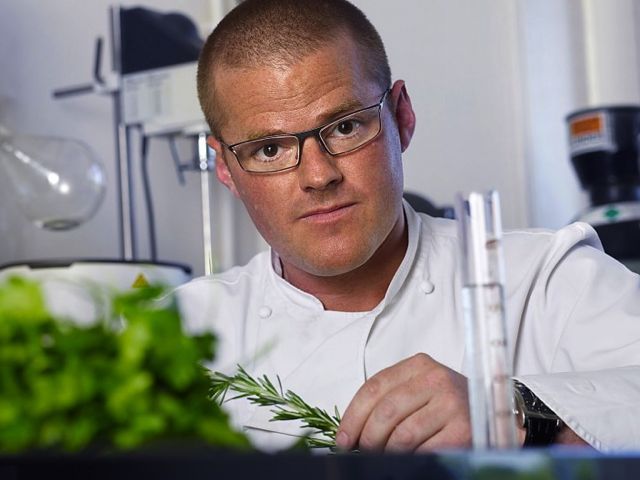 The only thing I know about "
Heston Blumenthal At Home
" is what I read on Amazon: "Having spent years refining his analytical and imaginative approach at the Fat Duck restaurant, Heston Blumenthal is uniquely qualified to bring the benefits of science to the domestic kitchen. Both time-saving and energy-efficient, his methods unlock the alchemical potential of flavor and taste. The first part of the book maps the new techniques in fifteen sections, including: taste and flavor; stocks and infusing; brining, curing, marinating, and macerating; and sections on proper care of meat, fish, pasta, and many other dishes. In the second part, there are 150 specially chosen recipes. Here, at last, is the secret to irrefutably perfect fish and chips, as well as a few more unconventional dishes such as salmon with licorice, and crab lasagna." But I do know that he's among the chefs who revolutionized restaurant cooking in the late 20th century, and this one is definitely going to wind up on my bedside table.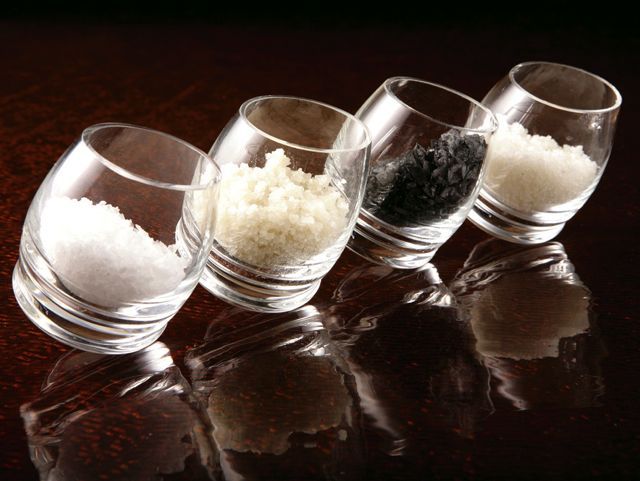 "
Salted: A Manifesto on the World's Most Essential Mineral, With Recipes
" is by Mark Bitterman, part of the duo who brought us
The Meadow
, that wonderful salt-focused store. When it comes to salt, this man is definitely worth his...salt. Sorry. His book won the 2011 James Beard Cookbook Award in the Reference & Scholarship category, and in addition to including 50 recipes that do a beautiful job of showcasing his chosen ingredient, he traces the mineral's history, from humankind's first salty bite to the resurgent interest in artisan salts. Curious? Roasted marrowbones with sel gris; salt crust–roasted partridge with figs and chocolate-balsamic syrup; and jal jeer (an Indian lemonade) ought to keep you salivating.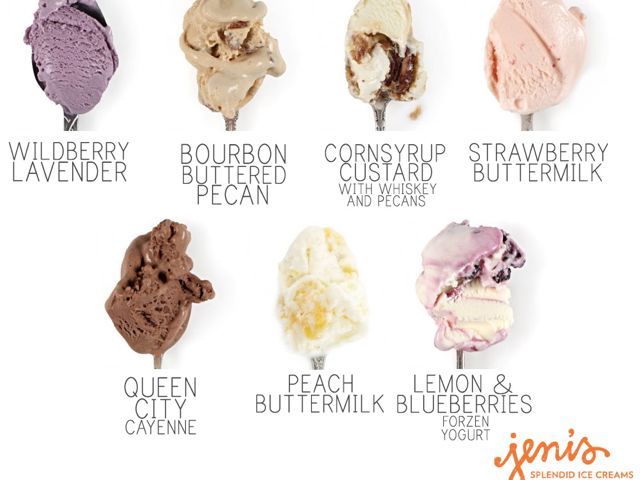 I
raved
about Jeni's a couple of months ago and I'm raving about it again. Just read those flavors, above, and then immediately purchase "
Jeni's Splendid Ice Creams At Home
." I want to move to Ohio and camp outside the door of Jeni's artisanal scoop-house. Goat Cheese and Roasted Cherries? Salty Caramel? And her frozen yogurt and sorbets rock, too.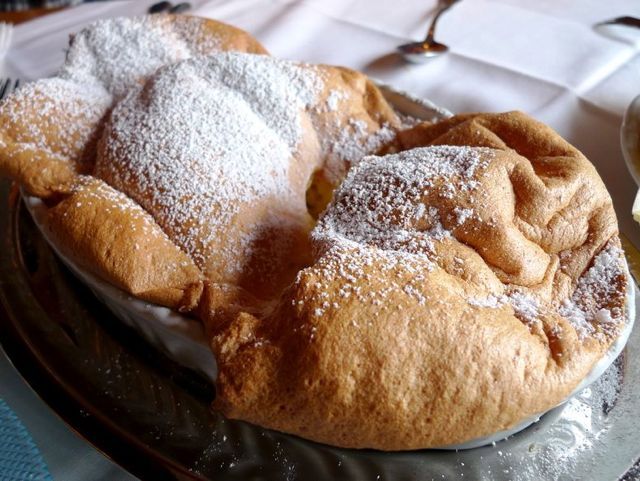 This book instantly transports you to Vienna in the middle of winter: you're in a tiny but elegant café, it's snowing outside, the windows are steamed up and the smell of fresh pastry is deeply intoxicating. Want to learn to make your own puff pastry, or the light-as-air Salzburger Nockerl (my favorite thing to order at Blaue Gans in Tribeca)? From scrumptious Esterhazyschnitten (meringue slices with buttercream filling), fluffy Schaumrollen (puff pastry rolls filled with soft vanilla meringue) or classic Bundt cake, "
Austrian Desserts and Pastries: 108 Classic Recipes
" will take you there courtesy of Viennese pastry chef Dietmar Fercher.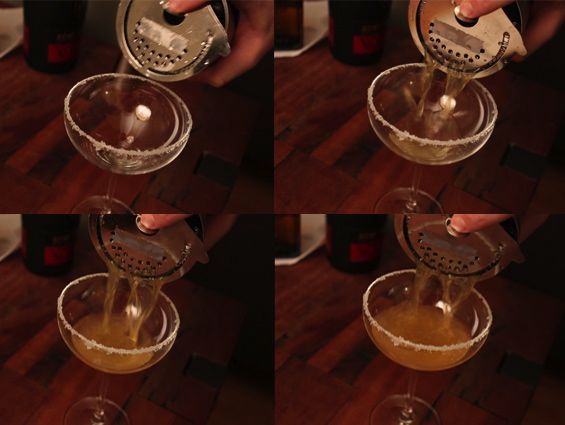 Jim Meehan's "
The PDT Cocktail Book: The Complete Bartender's Guide from the Celebrated Speakeas
y" just came out and it's already out of stock and back-ordered on Amazon. A star of the New Cocktailian movement, Meehan is the manager of PDT (Please Don't Tell), one of New York's most celebrated cocktail bars, so this tome has been much anticipated, to say the least. Once I get my hands on it, I look forward to admiring the supposedly fabulous illustrations, perusing the "first printing ever of Wylie Dufresne's deep-fried mayo recipe" and whipping up a Great Pumpkin. I managed to find this recipe for you and I think it would be just the thing to kick off your holiday celebration—why just read about it?Please note: Those of you who subscribe to the blog and receive email updates whenever a new post runs will have noticed something wonky of late. Please accept my apologies and rest assured that my "very busy" programmer will get to this as soon as he can spare the time. Meanwhile, I will agonize every day as the email goes out at a different time, with the wrong date, in multiple iterations...oh, the shame. I need a drink.
Great Pumpkin Cocktail
created by Jim Meehan, Fall 2008
makes 1 cocktail
— 2 ounces

Southampton pumpkin ale

— 1

farm fresh egg

— 1/2 ounce

grade B maple syrup

— 1 ounce

Rittenhouse rye whiskey

—

whole nutmeg
Combine everything in a cocktail shaker and agitate to flatten the beer (it helps if you add the beer first, then splish it about to drive out all the bubbles so your shaker won't pop open and spray booze and eggs all over the place). Shake well without ice to fully combine the ingredients, then add ice and shake like hell for 10 seconds. Strain into chilled fizz glass; top with grated nutmeg.



Download Recipe