10.26.11
Kiss Me Tate's: Gluten-Free Giveaway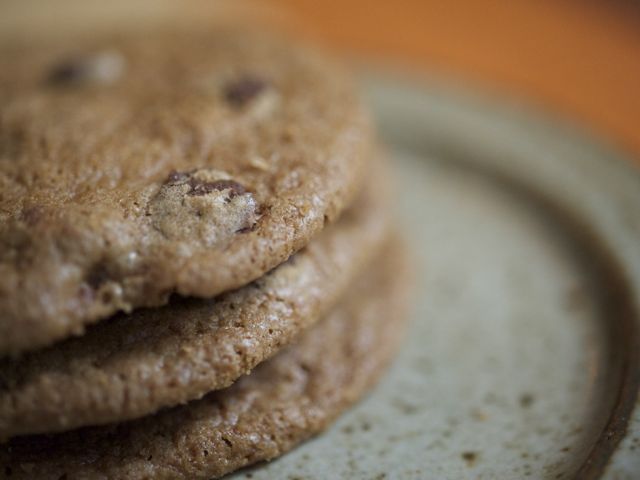 If any cookie can be said to have a cult, it would be Tate's. G was an early convert, after discovering them during his summers in the Hamptons. The original
Tate's Bake Shop
opened its celadon-green doors more than 20 years ago in Southampton. Founder Kathleen King eventually capitulated to the near-hysterical demand for her insanely crisp and addictive chocolate chip cookies (and other divine baked goods), and they can now be found at select, discriminating retail venues, as well as the brand's online store. Through a coincidence that I prefer to think of as destiny, I wound up practicing yoga with someone who works with Tate's and, learning of G's love of the cookies and sad intolerance of gluten, he very generously sent us a large box of their gluten-free products! Frankly, we did not have high hopes. Gluten-free versions of things so very rarely live up to the originals. But these?
Just as good
. No less than a miracle.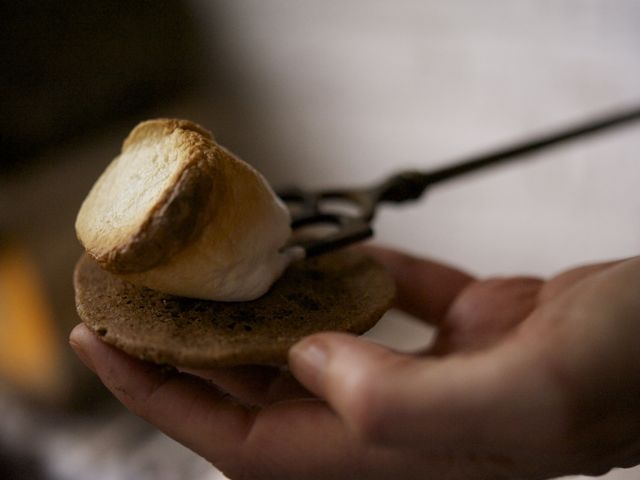 So when Tate's approached me about doing a giveaway of their gluten-free products, I did not hesitate. Yes, it meant they sent me another free box to enjoy. But I would not be writing about them, much less excited about getting some free samples to you, if they failed in any way to meet my—admittedly high—standards. All of their baked goods are made with simple, fresh, whole ingredients: chocolate, butter, flour, eggs. Their signature thin chocolate chip cookies are made with rice flour but are just as crisp and rich as the original ones. They use almond flour, Belgian chocolate and pure butter in their gluten-free brownies, which are as dense and decadent as the best flourless chocolate cake.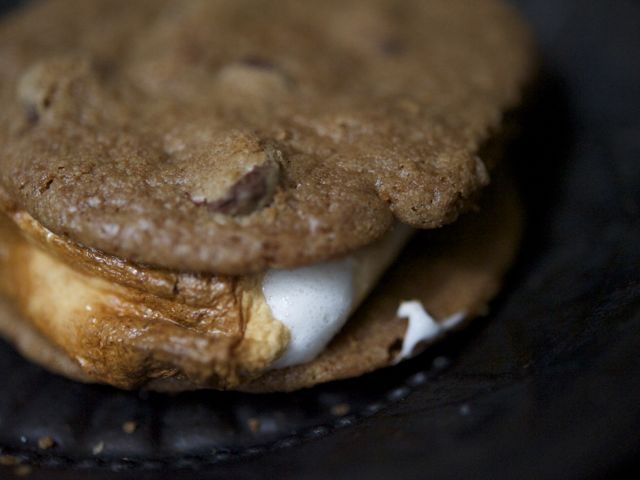 In addition to regular and gluten-free chocolate chip cookies and brownies, Tate's makes an award-winning whole wheat chocolate chip cookie; white chocolate macadamia nut and oatmeal raisin cookies; blondies; crumb cake; raspberry squares; pecan and chocolate chip pies; sour cream coffee cake; and granola. As you can surmise, Tate's is about classic homespun desserts made with fresh ingredients and a very sunny attitude.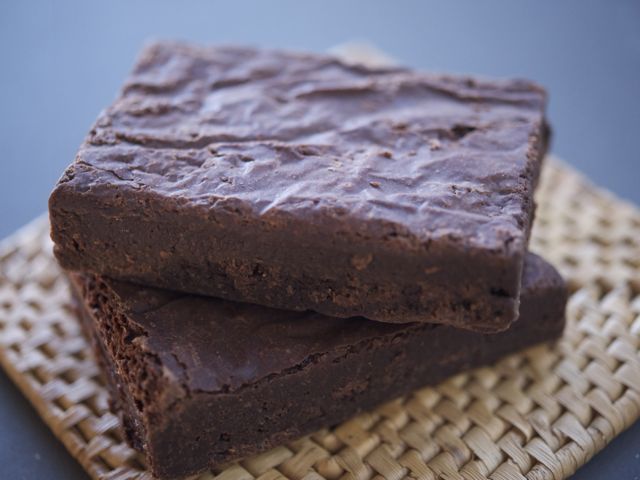 These brownies are unbelievably fudgy and rich, and I'm really glad I read the package and discovered that one of these babies equals four servings. That's more than enough, though. If you ate a whole one you would definitely feel entirely too indulgent.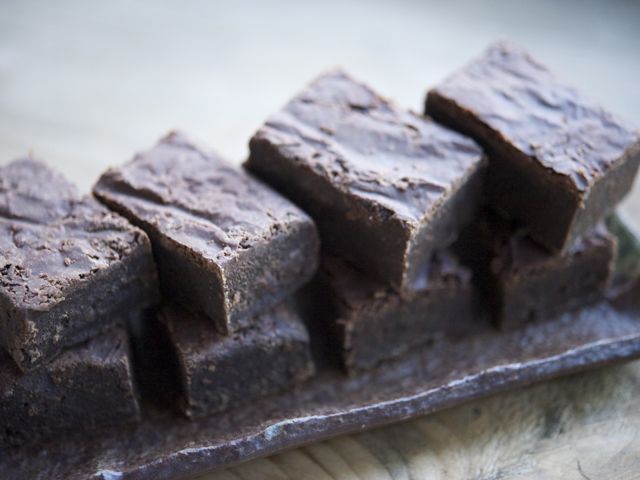 Cut into quarters, that's really more like it. With a few fresh raspberries, or a dollop of lemon curd, these would make quite an elegant dessert.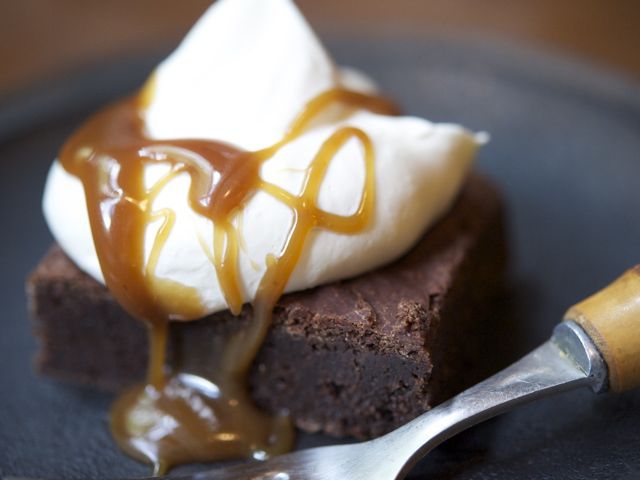 Or you could go whole hog and serve them with whipped cream and a drizzle of coconut caramel.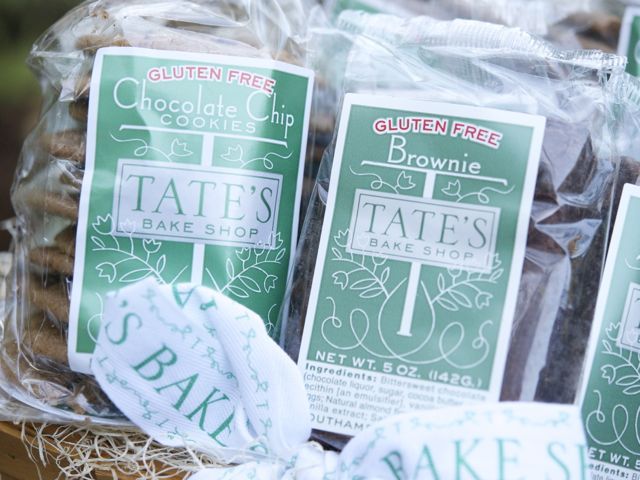 It's my great pleasure to be offering the first Glutton for Life Giveaway: Tate's Bake Shop's Gluten-Free Basket, including three eight-ounce bags of gluten-free chocolate chip cookies and three individually wrapped gluten-free brownies.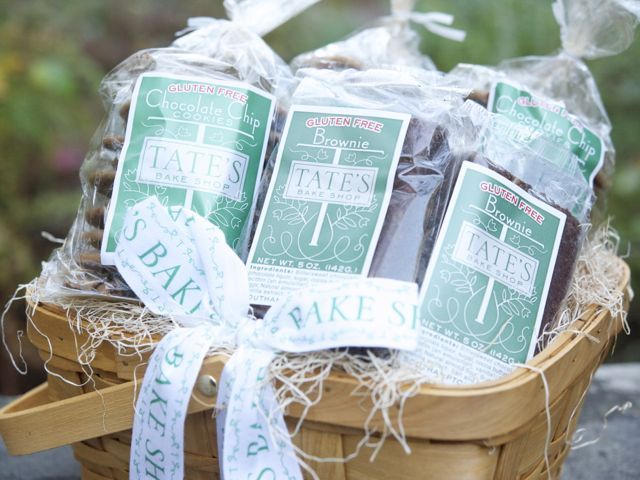 To qualify for this giveaway, simply leave a comment below
by noon on Monday, October 31st
, saying that you'd like to be a contender (apologies to my international readers, but this is open to US residents only). I'll make a random selection and announce the result the following day (November 1st), and Tate's will ship a basket directly to the lucky winner. You can increase your chances of winning in two ways: sign up to follow Tate's on
Twitter
, and "like" them on
Facebook
. (While you're at it, maybe you can "like"
gluttonforlife
as well.) By the way, in the same way that gluten-free does not mean flavor-free, it also does not mean calorie-free or carb-free. The good news is that both the cookies and the brownies freeze incredibly well, so you can make them last a good long time. (Maybe even until Thanksgiving?!)