6.24.11
Vintage Soda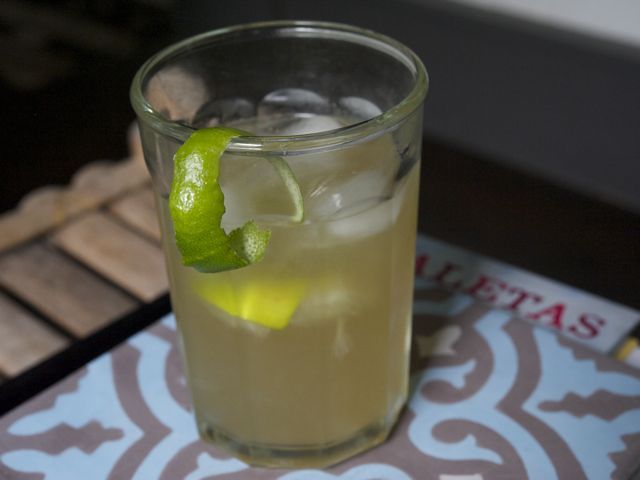 The Rickey, a mixed drink featuring lime and not much sugar, was originally created in the 1880s with bourbon by Washington, D.C. bartender George A. Williamson, purportedly in collaboration with Democratic lobbyist Colonel Joe Rickey. Thus the name. Years later, mixed with gin, it became something of a worldwide sensation. Change that to rum, add a little mint and it's basically a mojito. I first came to know it in the delis and little corner "spas" that dotted the East Village in the 1980s. (Remember those days? I was making $250 cash a week and living in a 3-bedroom-2-bath apartment on Avenue A that cost $1,550 a month. Total. And I had really big hair.) There, it was a huge glass stuffed with halved, squeezed-out limes, plenty of sugar and lots of ice, then topped off with seltzer. Not necessarily the soul of sophistication, but damned refreshing on a sweltering New York City afternoon. I've brought it to a slightly different place with the addition of a ginger-infused honey syrup (you can sub simple syrup, or even superfine sugar) and a splash of bitters, but it remains a thirst-quencher of the first order. Spike it with gin, and it's the perfect summer cocktail.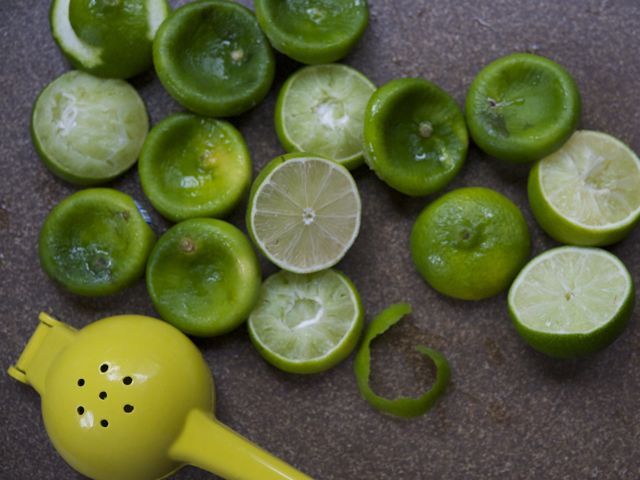 There's a refreshing Indian drink made with lime juice and powdered ginger that's the South-Asian version of this. Here, the bitters add a subtle but important element of complexity. Not familiar with bitters? They're key to making great cocktails, and have had a real resurgence along with the new cocktail culture. They are essentially alcoholic herbal essences, made from bark, roots and aromatic herbs. Considered good for the digestion, they can also be drunk straight or over ice after a meal. G gave me a lovely selection for Christmas, including lavender and molasses.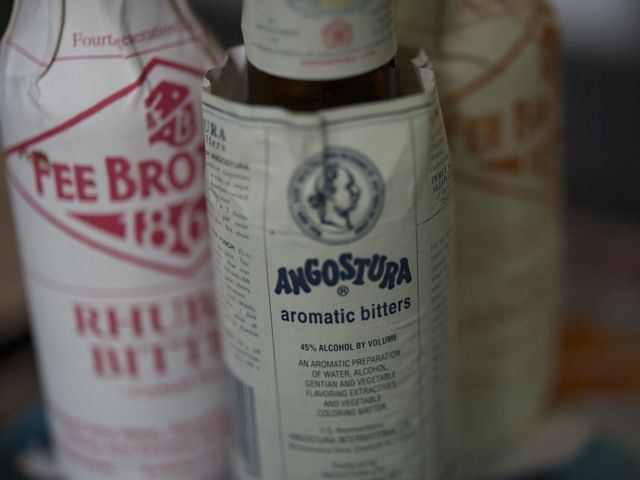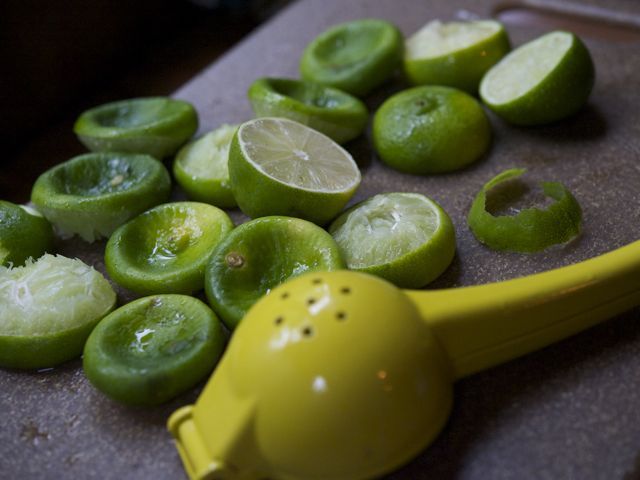 Ginger-Lime Rickey
serves 1
—

club soda

—

lime peel twist

— 2-3 ounces

gin or vodka, optional

— 1/4

lime

— 3 dashes

bitters, like Angostura or rhubarb

— 2 ounces

ginger-honey syrup, recipe follow

— 1 ounce

fresh lime juice
Muddle the quarter lime in the bottom of a tall glass. Top with lots of ice. Add lime juice, syrup, bitters and booze, if using, and top with soda. Stir well. Garnish with a lime peel twist.



Download Recipe
Ginger-Honey Syrup
makes about 1 cup
— 1/2 cup

fresh ginger, sliced

— 1 cup

water

— 1 cup

mild honey
Combine honey and water in a small saucepan over medium heat and whisk until well combined. Add ginger and bring to a boil. Reduce heat and gently simmer for about 30 minutes, until syrupy. Cover and allow to cool completely, then strain out ginger pieces and discard, reserving syrup in a glass jar. Keep refrigerated.



Download Recipe