11.11.10
More Carrot, Less Stick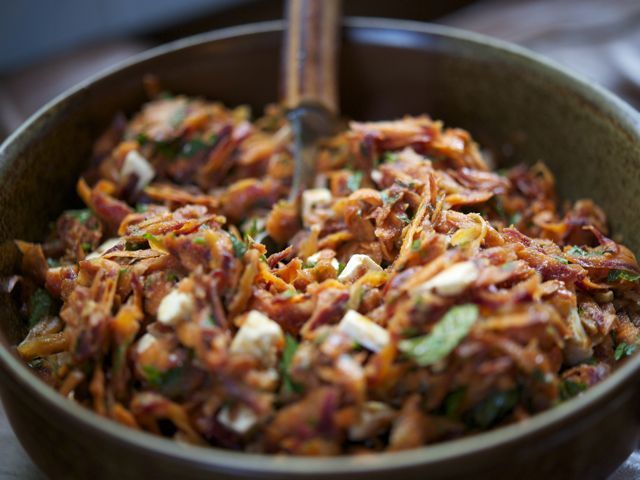 Ever since I ate the carrot-and-avocado salad at
ABC Kitchen
, Jean-Georges Vongerichten's new Manhattan bastion of "farm-to-table" cuisine, I've rekindled my passion for this most common root vegetable. Fear not, I will soon be posting my interpretation of this salad, which involves coating the carrots in a light film of cumin, chile and lemon juice before roasting them to tender perfection. It's truly extraordinary how they become almost meaty. But this is about another carrot salad. It's not wholly unlike the one you'll be presented with at virtually every meal in Morocco, though that tends to be sweeter, more cumin-intensive and full of raisins. This carrot salad is bright with mint and cilantro and spiked with harissa, a wonderfully complex North African spice paste you can find in specialty grocers or
online
. Or you can whip up a batch yourself; it keeps for ages in the fridge. Either way, the point it to make this salad soon as it will become a new favorite.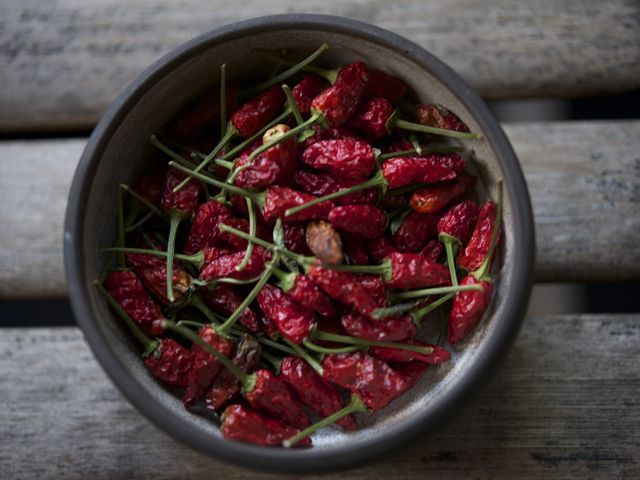 With no harissa on hand, and too lazy to make my own, I used a little jar of Thai red chile paste I had on hand. No feta? Substitute ricotta salata or even some dry goat cheese. Are you feeling a little freer in the kitchen lately? Willing to ad lib a bit, get crazy with your own substitutions? I hope so. Because this salad is quite adaptable. It keeps well and goes with almost anything—chicken, chickpeas, cheese, grilled fish, whatever. So does harissa, by the way. Dab it on eggs, potatoes, stews, couscous, sandwiches, etc. I've given you a recipe below; it's cobbled together from a few different sources and it's the one I eventually followed to make my own.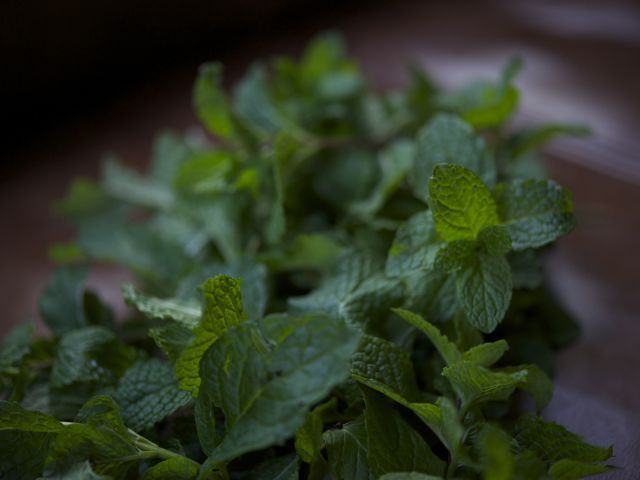 This is the perfect occasion to tell you about my new—and already deeply beloved—kitchen tool: the
Microplane Box Grater
. If you have not yet discovered the joys of the microplane, you are really missing out. It's the quickest, easiest way to zest citrus and grate parmesan or ginger. Now that it's available in a box configuration, my life is complete.
Spicy Carrot Salad
lightly adapted from Smitten Kitchen
— 3/4 pound

carrots, peeled, trimmed and coarsely grated

— 3 tablespoons

olive oil

— 1

garlic clove, minced

— 1/2 teaspoon

caraway seeds

— 1 teaspoon

ground cumin

— 1/2 teaspoon

pimentón (sweet or spicy)

— 3/4 teaspoon

harissa, or to taste

— 1/2 teaspoon

sugar

— 3 tablespoons

fresh lemon juice

— 2 tablespoons

flat leaf parsley, finely chopped

— 2 tablespoons

fresh mint, finely chopped

— 2 tablespoons

cilantro, finely chopped

— 100 grams

crumbled feta
In a small sauté pan, heat the oil and cook the garlic, caraway, cumin, pimentón, harissa and sugar for a couple of minutes until fragrant. Remove from heat and add the lemon juice and a generous pinch of sea salt. Pour over the carrots and mix well. Add the herbs and mix again. Let it rest at room temp for an hour or so, then mix in the cheese and serve. Store in a tightly sealed container in the fridge for up to 3 days.



Download Recipe
Harissa
makes about 3/4 cup
— 1 cup

hot dried red chile peppers (such as chile de árbol)

— 2 teaspoons

sea salt

— 10

cloves garlic, peeled

— 2 teaspoons

freshly ground cumin

— 1/2 teaspoon

freshly ground coriander

— 1/2 teaspoon

freshly ground caraway seeds

— 1 tablespoon

olive oil, plus more for storing

— 2 tablespoons

fresh lemon juice
In a small saucepan, cover the dried chiles with water and bring to a boil. Reduce heat and simmer for about 10 minutes. Remove from heat and steep for an hour.


Drain the chiles and place in a food processor with the salt, garlic and spices. Puree, adding the olive oil and lemon juice as needed to lubricate.


Push through a fine mesh strainer, pressing hard on the solids. Transfer to a clean jar and add just enough olive oil to cover. Screw on lid, shake well and refrigerate. Stir before using. Flavors will meld and improve over time.



Download Recipe