1.21.10
City of Angels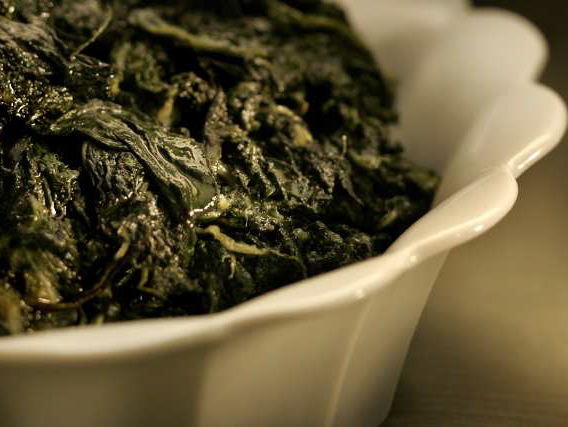 Air travel can now be lumped in with some of life's worst experiences, along with root canals and visiting the post office. I think it's safe to say I will never book another ticket on Delta. Not only did we have to pay to check one suitcase apiece, but G got hammered with another $90 because his bag was 7 pounds over their maximum. Imagine how much revenue they could generate if they charged for the excess weight around most of their customers' waistlines instead! In-flight headphones? Another charge. Crappy "snacks" that no one should be eating anyway? Get out your wallet. Sadly, we did not board with our usual stash of tasty treats, so we were forced to make do with a bag of trail mix and some water. This made dinner in LA something to look forward to with relish. Driving through torrential rains to our friend Lisa's fab Spanish-style triplex in West Hollywood, I had AOC on the brain. It's the second restaurant of much-lauded chef Suzanne Goin, a woman with an inspired palate and the face of an elfin angel.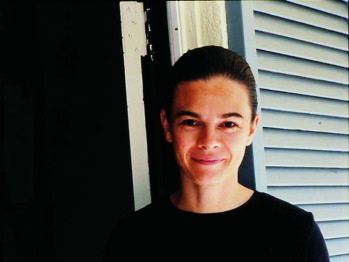 A RISD graduate who began her cooking career at Al Forno in Providence, she was the chef at Campanile, another of my favorite LA restaurants, before opening her wonderful bistro Lucques (check out her fantastic cookbook Sunday Suppers at Lucques). With AOC, she was on the cutting edge of the "small plates" craze, and nobody does it better. Among the standout dishes we had last night was fried tetilla cheese with quince paste (membrillo) and romesco sauce. It's the best damn mouthful and one I'm going to have to try to replicate at home. Look for the recipe soon. We also had decadent chicken liver crostini; bay scallops with sunchokes and pancetta; a salad of citrus and avocado; duck confit with shell beans; clams with chanterelles from the wood-burning oven; and the most delicious long-cooked cavolo nero (also known as black, Tuscan, lacinato or dinousaur kale). It had a rich, almost meaty quality to it and a meltingly soft texture. I managed to procure the recipe and it looks quite simple. Yet another great way to prepare this nutrient-rich dark, leafy green. All this plus a couple of carafes of a light, smooth pinot noir/syrah and the evening was a great success. (Please don't make me admit to also sharing the all-time best panna cotta made with creme fraîche and served with gigantic golden raisins and candied walnuts. AND a frozen chocolate terrine with mascarpone and pistachios. AND a glass of tawny port. Split three ways it didn't seem like we were being greedy...)
Long-Cooked Cavolo Nero
serves 4 to 6
adapted from Suzanne Goin

— 4 bunches

cavolo nero, stems and ribs removed

— 1/4 cup

olive oil

— 1/2

white onion, thinly sliced lengthwise

— 1/2

sprig rosemary

— 1

dried chile de árbol

— 2

cloves garlic, thinly sliced

— 1/2 teaspoon

salt, divided, more as needed

— 2+ tablespoons

chicken stock or water
Blanch the kale in a large pot of salted, boiling water just until softened slightly, 2 to 3 minutes. Drain and then immediately place the kale in a bowl of ice water to cool. Drain again and set aside.

In a large, heavy saucepan heated over medium-high heat, heat the olive oil and butter. Add the onions, rosemary and chile de árbol. Gently sauté for 2 minutes, then add the garlic and season with 1/4 teaspoon salt. Continue to cook until the onions are transparent and just beginning to color, an additional 8 to 10 minutes.

Add kale to the pan and cook over medium heat, stirring often, for 30 to 40 minutes. As it cooks, the cavolo nero will turn a deep dark green, almost black color, and the texture will go from soft to just a little crisp as it caramelizes on the bottom of the pan. This enhances the flavor. As the kale becomes very dry, add a little stock or water to moisten the bottom of the pan. Season with the remaining 1/4 teaspoon salt and remove from heat. Serve immediately.



Download Recipe