1.22.10
Who'll Stop the Rain?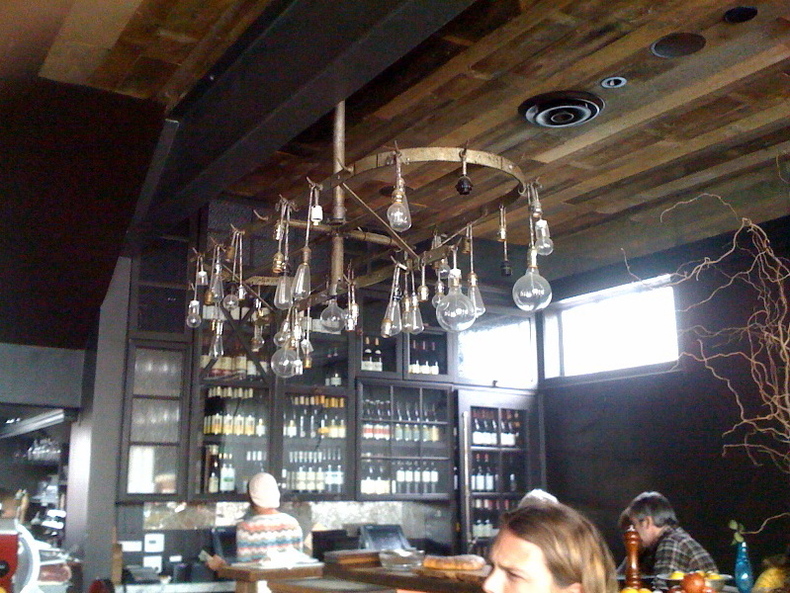 It's blustery and cold in Los Angeles. Last week they were crowing about their perfect weather. Temperatures soared into the 80s. I set foot on the tarmac and it starts pissing with rain. But I'm sure it's not personal. LA and I have a longstanding affair. The delicious food and quirky star sightings will do for now. Lisa took me to a great restaurant for lunch on Abbot Kinney in Venice:
Gjelina
. It's new since I was last here and it was packed to the gills with lanky surfer types (probably working in graphic design) and impossibly thin girls in floaty cardigans and sandals. Gjelina embraces the current reclaimed aesthetic with vintage wood walls and light fixtures cobbled together from old bulbs and pipes. Very steampunk, very Billyburg. The food sits somewhere between AOC and Mozza, with lots of small plates and 14 types of pizza from the wood-burning oven. The menu reads like a who's who of the locavore ingredient elite: burrata, persimmon, sunchokes, housemade chorizo, anaheim chiles. We were hard-pressed to make up our minds. In the end, we started with a lovely, light salad of escarole and sunchokes with preserved lemon, smoked almonds and shaved parmesan.
We then moved on to pizza with hen-of-the-woods mushrooms, beet greens and taleggio. It was a nice combination of flavors, a little light on the greens for me. The crust was exceptional, very thin and almost cracker-like with just the right amount of charring. Will have to go back to sample the other 13! We also enjoyed some charred brussels sprouts with dates, bacon and vinegar, a sweet-tart-salty combination I will have to try at home. I make a stir-fried version with maple syrup and bacon but it's been missing the slightly sour element that really brought this dish home.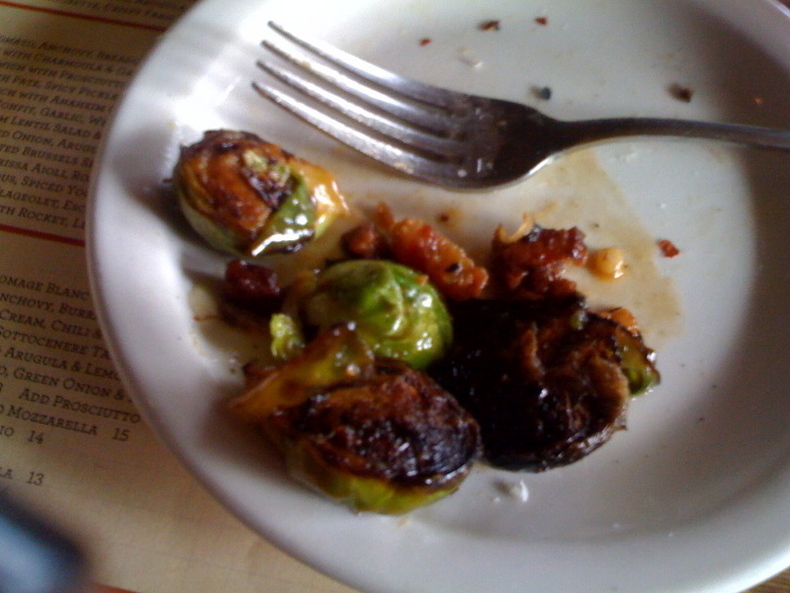 Afterwards, we took a stroll up Abbot Kinney, seeking refuge in a few sweet stores when the rain got to be too much. My favorite is
Tortoise
, with its incredibly refined selection of Japanese glassware, ceramics, jewelry and objets. Can't think of anything like it in New York.