11.6.09
The New Cocktailians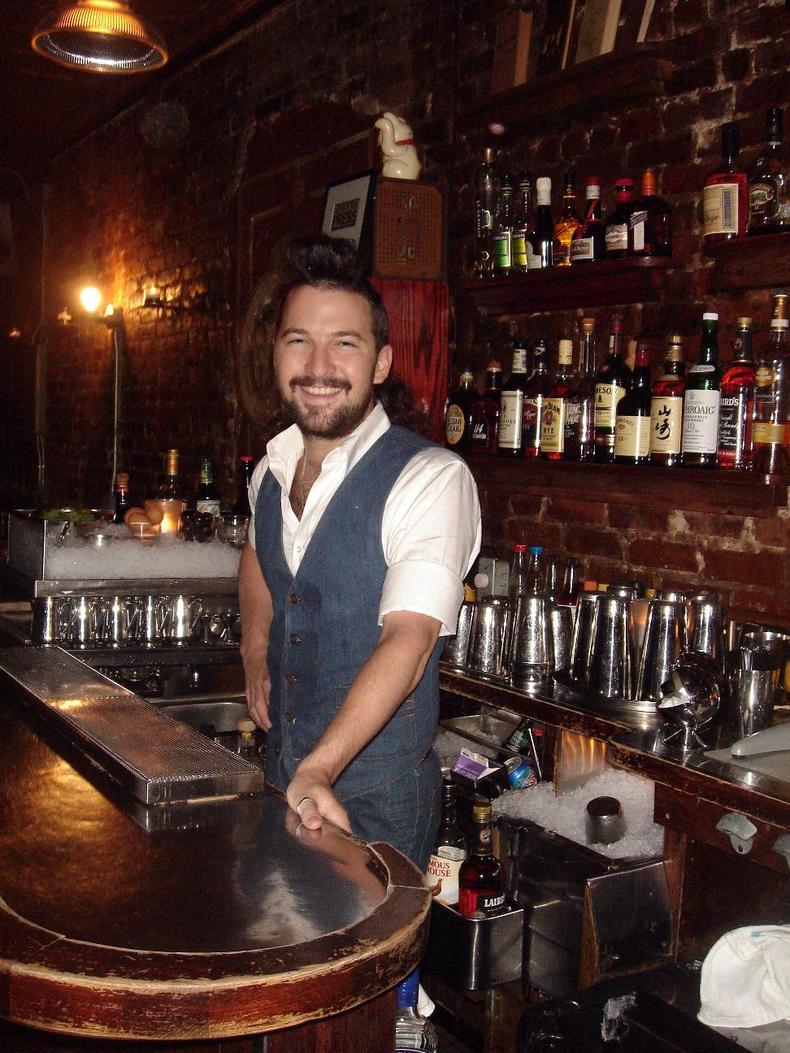 Did you read Dana Goodyear's profile of inimitable LA food critic Jonathan Gold in the recent
New Yorker
? (If not, you can check out an excerpt
here
.) It makes reference to an article he wrote for the LA Times last March, touting a growing movement he dubbed "
The New Cocktailians
." He gives a shout-out to Sasha Petraske, whose cocktail bar on the Lower East Side, Milk & Honey, arguably kicked off the post-modern fetish for authentic drinks that may finally have driven the appletini from our midst. That's where Sam Ross, the gentleman above, made a name for himself with fabulous concoctions that tweak classic cocktail combinations in clever and delicious ways. Like many of the new so-called mixologists, he appears to favor a steampunk-inflected look, with the requisite vest and curated facial hair. Don't let that distract you. I recently sampled his Penicillin at Momofuku Ssam and it'll cure whatever ails you.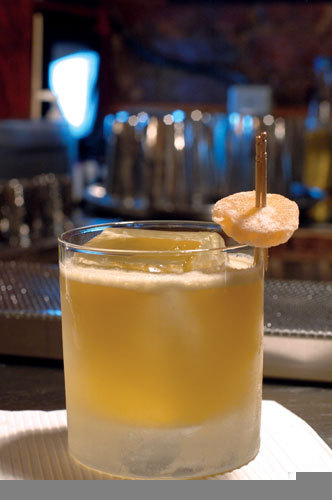 Penicillin
by Sam Ross, as adapted for Momofuku Ssam, and translated by me
— 3/4 ounce

fresh lemon juice

— 2 ounces

Asyla Scotch (a delicate and dry blended whiskey, with a spicy vanilla taste)

— 3/4 ounce

ginger-honey syrup
Combine ingredients and shake with ice. Serve in a chilled rocks glass, over the biggest cubes you can find (ideally just one enormous cube).



Download Recipe
Ginger Honey Syrup
— 1/2 cup

honey

— 1/2 cup

water

— 1-2" knob

fresh ginger, peeled and sliced
Combine honey and water in a small saucepan over medium heat and whisk until well combined. Add ginger and bring to a boil. Reduce heat and gently simmer for 10 minutes. Cover and allow to cool completely, then strain. Keep refrigerated.



Download Recipe