2.23.17
Film Noir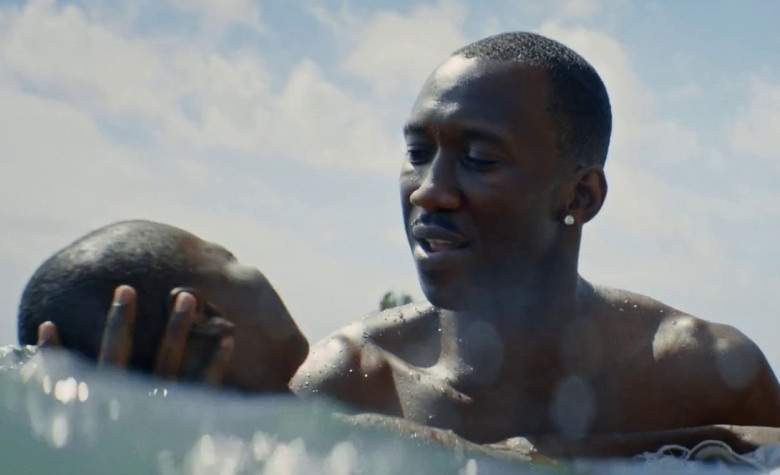 The 89th Academy Awards show airs this Sunday. My husband tried to ban more than half an hour of the red carpet (he says it sours him on the whole thing), but I can assure you I will be parked in front of our enormous television to watch it in all its alarming, cringe-worthy glory. Last year it was fascinating to see how many actresses were determined not to talk about who had designed their dresses—for the first time EVER! And I confess that I'm always interested to see which of them has had surgery. I know, not very sisterly, but I'm only human.
The last couple of years, there has been a growing protest against the under-representation of black people in Hollywood and this year's nominations seem to reflect an attempt to address that. All of the major categories include at least one black nominee, which I gather is unprecedented. It affirms the idea that change is possible, though we all see how vigilant we have to be to protect any progress that is made.
"Moonlight," directed by Barry Jenkins from a screenplay he wrote with Tarell Alvin McCraney, and starring Trevante Rhodes, André Holland, Janelle Monáe, Ashton Sanders, Jharrel Jerome, Naomie Harris and Mahershala Ali, is perhaps one of the most poignant and moving films I have ever seen, brimming with moments of grace. It's also beautifully shot and directed. For more about it, I recommend Tony Scott's review in the New York Times and this insightful interview with Jenkins and McCraney on Fresh Air.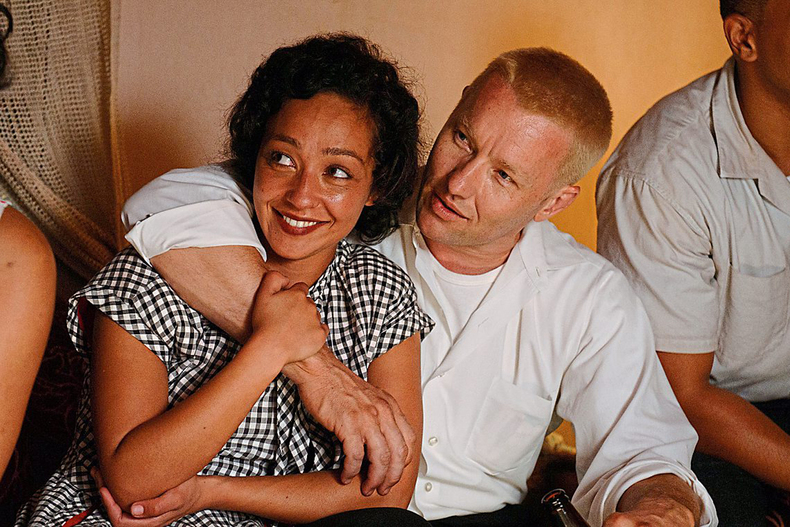 "Loving," written and directed by Jeff Nichols, stars Ruth Negga and the Australian chameleon Joel Edgerton ("Warrior," "Animal Kingdom") in the story of an interracial couple who challenge the anti-miscegenation laws in Virginia all the way up to the Supreme Court. Their performances are subtle and masterfully nuanced. There was also a documentary made about the Lovings that can now be seen on HBO.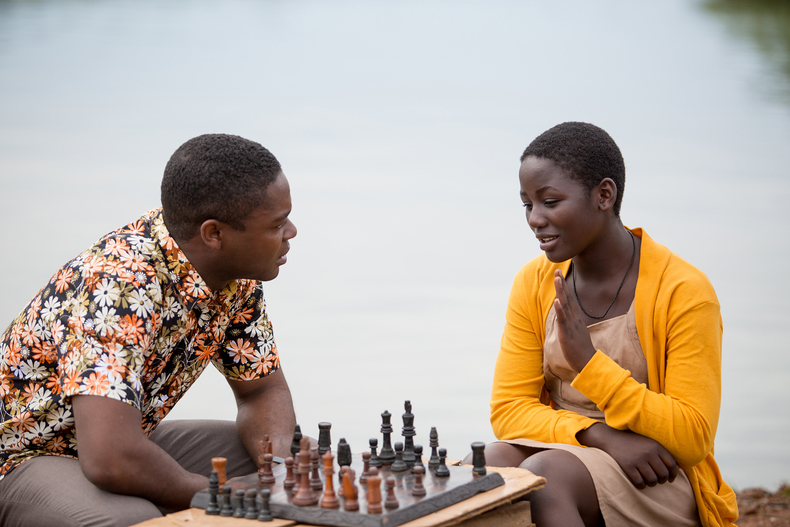 I resisted seeing "The Queen of Katwe" because I thought it looked like a saccharine Disney movie. But since when would David Oyelowo ("Selma") and Lupita Nyong'o ("Twelve Years a Slave") star in something like that? Plus, I've long been a fan of director Mira Nair, so it should really be no surprise that this film, starring Mandina Nalwanga as a Ugandan chess prodigy from an impoverished home, is so wonderful. As her stoic and uncompromising mother, Lupita is amazingly fierce.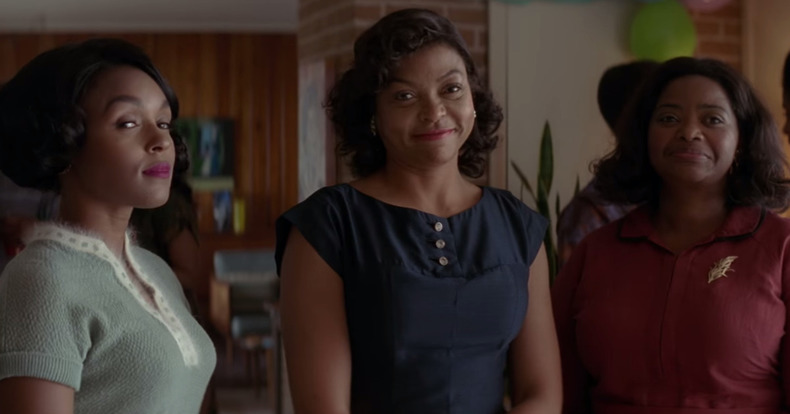 "Hidden Figures," directed by Theodore Melfi, stars Taraji P. Henson, Octavia Spencer and Janelle Monáe (hello again) as NASA mathematicians who helped calculate the momentous launch of astronaut John Glenn into orbit. Yes, true story. It's a feel-good movie alright and it's given the real Hollywood treatment here, meaning that, despite being true, it has a glossy veneer of fakeness. Still, the performances are strong and it's always a joy to see women excel at math and science, especially against odds like these.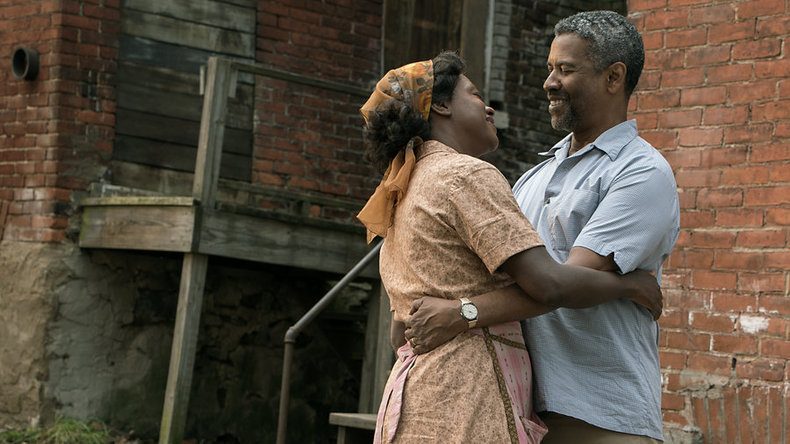 Denzel Washington directed and stars with Viola Davis in August Wilson's adaptation of his own play, in which Washington and Davis also starred on Broadway. Tony Scott's review in the Times is entitled "Beneath the Bombast, 'Fences' Has an Aching Poetry." I found the bombast—and the staginess—a bit hard to get over, but there is a powerful use of language here and both the leads are Oscar-nominated for good reason.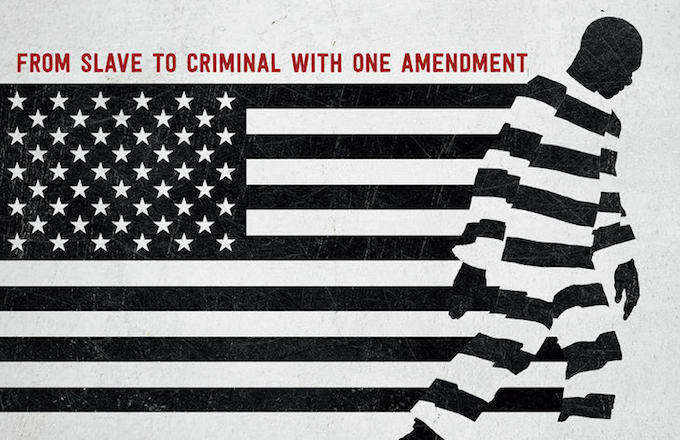 Ava DuVernay's documentary "13th" will leave you gutted, but you should watch it. The title refers to the 13th Amendment to the Constitution, which freed the slaves and abolished slavery (except as punishment for a crime). The film demonstrates how slavery has effectively been insidiously perpetuated in this country through the criminalization of behaviors resulting in the incarceration of a vastly disproportionate number of African-Americans. She takes a good look at the prison-industrial complex to show just how much money is being made off it by U.S. corporations. "13th" is available now on Netflix.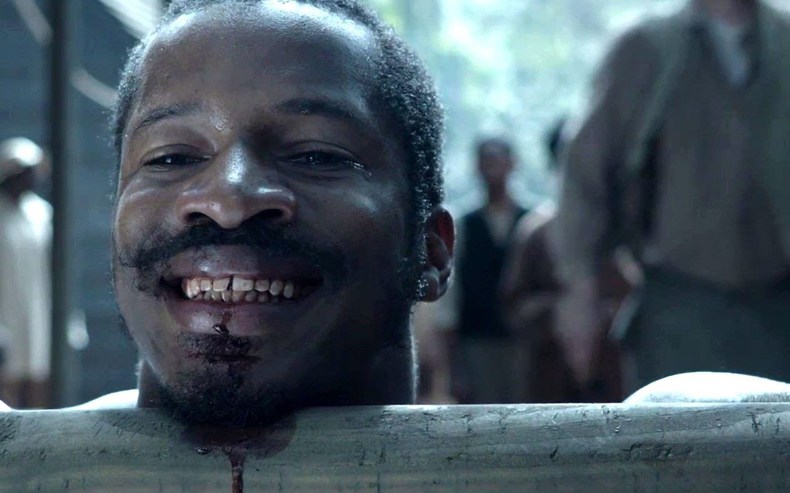 "Birth of a Nation" was also hard to watch, and a bit too "Hollywood" for my taste, but I still got something out of it. The story of the 1831 slave uprising led by Nat Turner, it was written, produced and directed by Nate Parker, who is also the star. Whatever merits this film has—and I thought it was impressive, especially for a debut effort—was overshadowed by press about an alleged rape for which Parker was aquitted back in 1999. You can read one perspective on it here.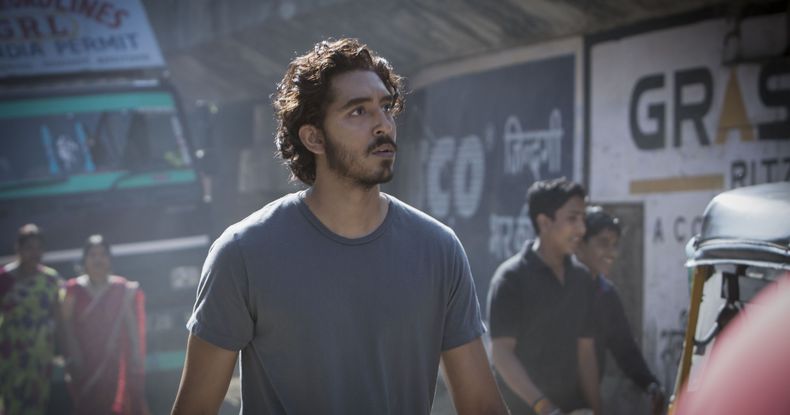 Although not about African-Americans, "Lion" is about an East Indian and they are considered "black" in many parts of the world. The screenplay was adapted from the autobiographical book "A Long Way Home" by Saroo Brierly and directed by Garth Davis ("Top of the Lake"). It's about a five-year-old Indian boy who gets separated from his family and is eventually adopted by a couple in Australia. Dev Patel plays his older self who, 25 years later, sets out to find his lost family. Except for Moonlight, I think this was my favorite film this year. (Though there was also "The BFG," Steven Spielberg's underrated and entirely magical digitally-enhanced film, starring the deeply soulful and spicy Mark Rylance.)
So there you have it, my friends! A spoonful of much-needed diversity has been added to this soup of commercial creativity. As for what to eat on Sunday? I'm thinking this decadent mushroom lasagna or perhaps this entirely lighter and more refreshing salad to be followed by these amazingly chewy chocolate-walnut meringues. Yes, we have to be ready for our close-ups, but in my house the carpets are not red...xo