3.7.17
Rice Crispies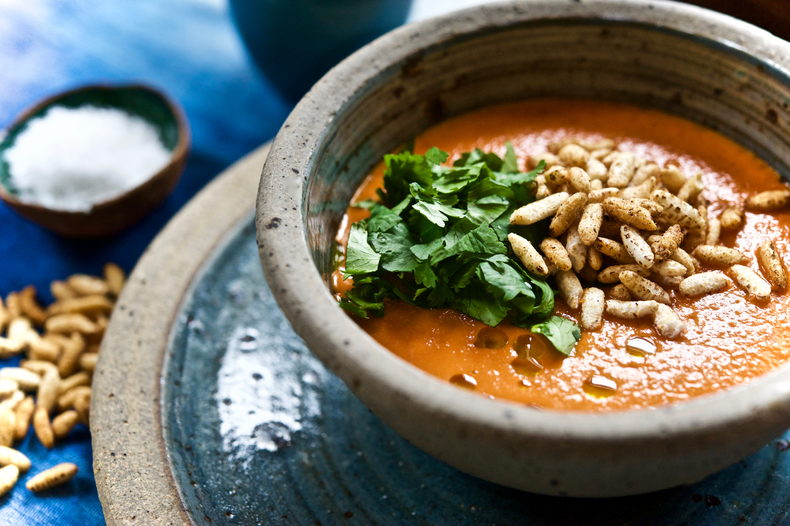 I'm not sure where I got the idea for this addictively crispy spiced rice. Did I read about it? Eat it somewhere? Was it an offshoot of my savory granola? All I know is that it satisfies my need for a crunchy garnish, which comes up surprisingly often. For soups. For salads. For yogurt parfaits. For casseroles. Croutons are out for the most part (husband is gluten-intolerant) and toasted nuts can be a bit rich. So this puffed rice—puffed millet works well, too—tossed with fat and spices and then crisped in the oven is a simple and delicious solution. I don't know about you, but I crave a mix of textures and flavors in my mouth. Something smooth and creamy cries out for a punch of acid, a contrasting crunch. My arsenal of condiments and garnishes is always stocked with chutneys, pickles, syrups, oils, hot sauces and salts to add punctuation notes to my food.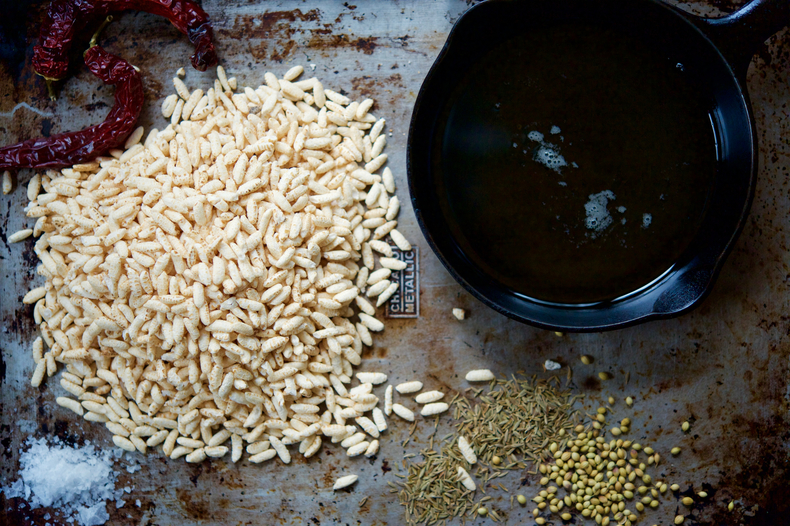 Start with puffed rice; I buy a big bag from the Indian market. You could use actual Rice Krispies, if you don't mind the added sugar and malt flavoring. (Along with Shredded Wheat, Grape Nuts and Cheerios, this was the cereal of my childhood. Life was a rare and special treat.) This recipe calls for cumin, coriander and cayenne, but any spice combination you crave is fine. I had run out of ground cayenne, then remembered I had dried lots of cayenne chiles from our garden this summer. I ground them up to a fine powder in the coffee/spice grinder—it made my eyes water!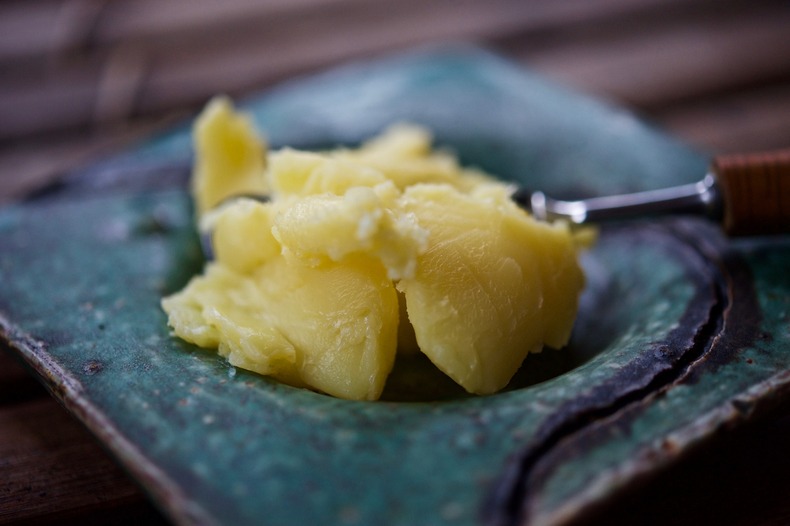 Warm the spices in butter or oil just until fragrant. I use ghee, the clarified, lactose-free "butter" that is a staple of Indian cuisine. I'm just finishing up a large jar I got from Sweet Birch Herbals, made during the full moon according to methods laid out in ancient texts. (Their chocolate version is a decadent delight.)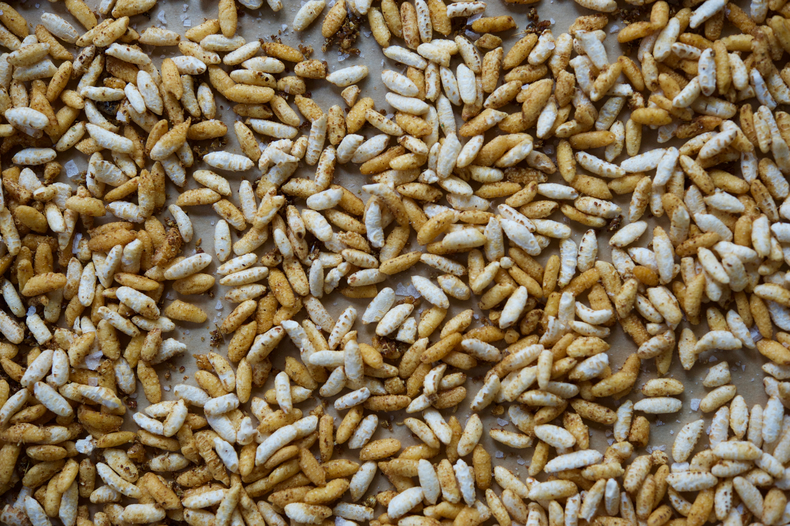 After tossing the rice with the spice-infused ghee, spread it out in a single layer on a parchment-lined baking sheet and pop it in the oven so it crisps up and turns golden. Cool before serving,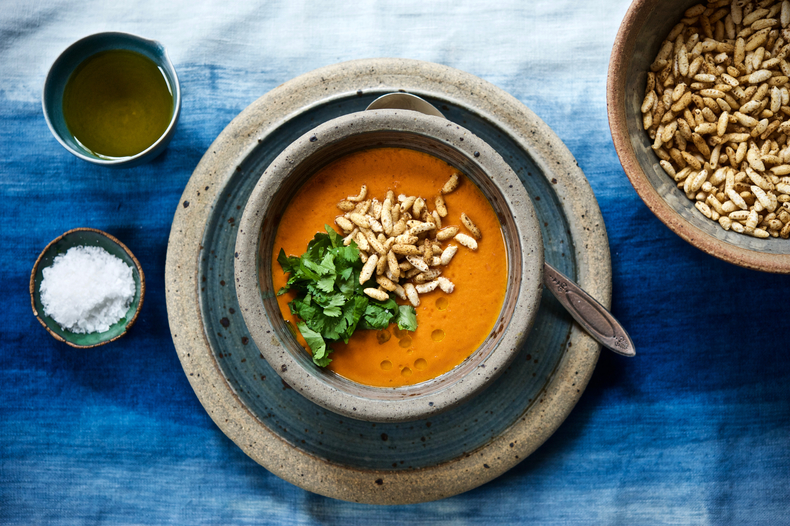 A handful of this atop a bowl of tomato soup is transformative. With some chopped herbs, a sprinkling of flaky sea salt and a few drops of good olive oil, you're in heaven. It's the little things, my friends, that make all the difference. The divine is in the details.
Crispy Rice
makes 2 cups
— 2 cups

puffed rice

— 2 tablespoons

ghee

— 1 teaspoon

ground cumin

— 1 teaspoon

ground coriander

— 1/2 teaspoon

ground cayenne

— 3/4 teaspoon

sea salt
Preheat oven to 350º and cover a baking sheet with parchment paper.


Place puffed rice in a medium bowl.


In a small skillet over medium heat, melt ghee and add cumin, coriander and cayenne. Stir and let spices warm for about 30 seconds, then pour spiced ghee over the puffed rice and toss well to coat. Add salt and toss again.


Spread rice in a single layer on the baking sheet and toast in the oven until crisp and lightly golden, tossing once or twice, about 15 minutes. Remove from oven and set aside to cool.


Store in a tightly sealed container.



Download Recipe