2.6.15
Rock Your Guac (& a giveaway that's The Shizzle!)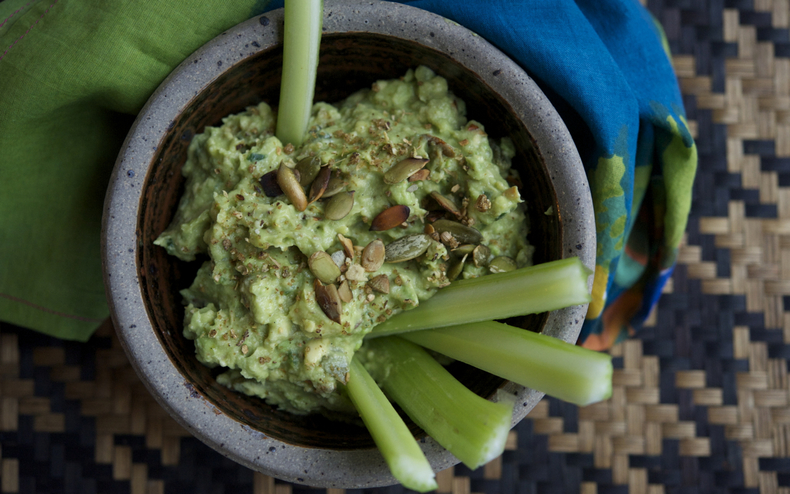 You may remember that I was lucky enough to have spice wizard Lior Lev Sercarz create a custom blend for Glutton for Life and that it was duly dubbed "The Shizzle." And you may have entered last year's holiday giveaway to win a jar. And you may still be pining to try this deliciously piquant mix that is poised in flavor somewhere between Mexico and Thailand. I'm happy to be offering another 2 jars of this spectacular seasoned salt to my readers, so please leave a comment below by midnight on Friday 2/13 to be eligible to win. And to those of you who recently won a jar on Glutton for Life's Facebook page, read on for a recipe that makes great use of The Shizzle!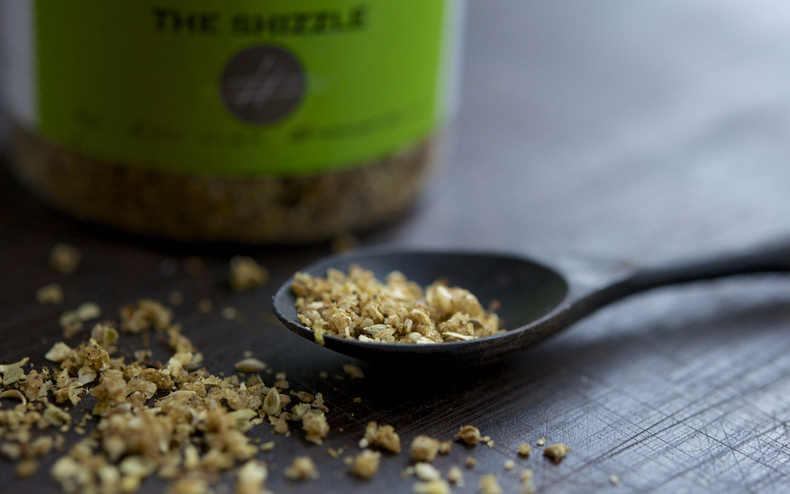 Even though The Shizzle is mine all mine, the exact ingredients are a mystery known only to its creator. I can definitely taste cumin, clove (or is it allspice?) lime and salt, plus something a bit sweet and a little something garlicky. Whatever it is, it's magic and it works wonders as a rub for meat—think pork, lamb, goat, chicken—and sprinkled atop everything from soups and salads to soft cheeses and dips.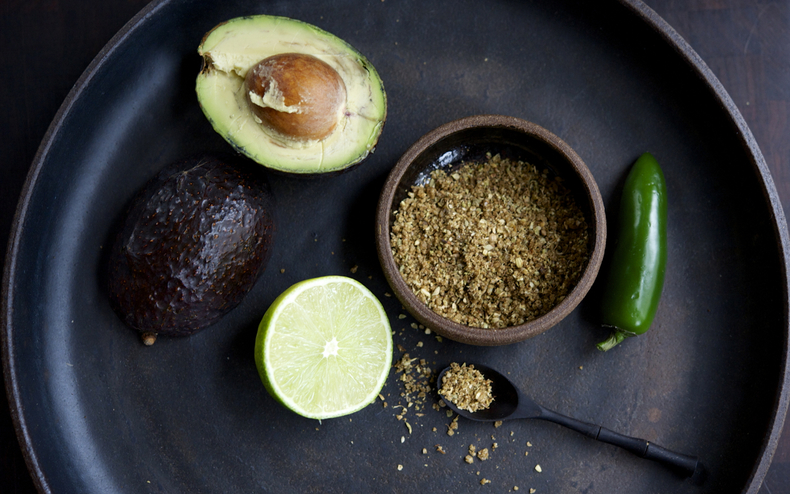 It's also perfect as the salty seasoning for guacamole—the "guac" is from aguacate, which means avocado in Spanish; the "mole" means ground. This classic Mexican mash of avocado, lime, chile and cilantro is definitely open to interpretation and there are many different approaches to making it.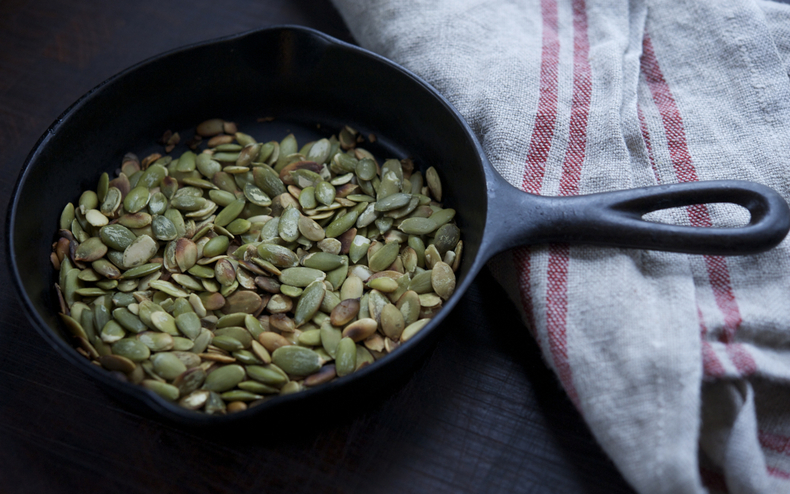 My own unique twist (aside from using The Shizzle, of course) is to add a handful of toasted pepitas, those hulled pumpkin seeds that add a rich crunch. Oh, and I like to blend everything together using my hands. It's a bit messy but it's hard to get just the right creamy-yet-chunky texture any other way.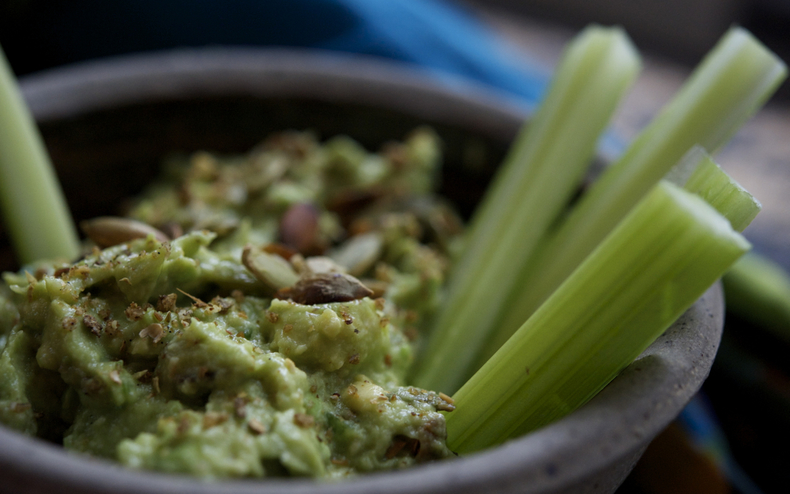 Aside from that, I'm a bit of a purist when it comes to guacamole. Some people like to add chopped onion, tomato, even sour cream, but I prefer to highlight the subtle flavor of the avocado just with fresh lime, an herbal hit of cilantro and a slow burn from minced jalapeño or serrano chiles. (As for selecting perfectly ripe avocados? Here are some tips.)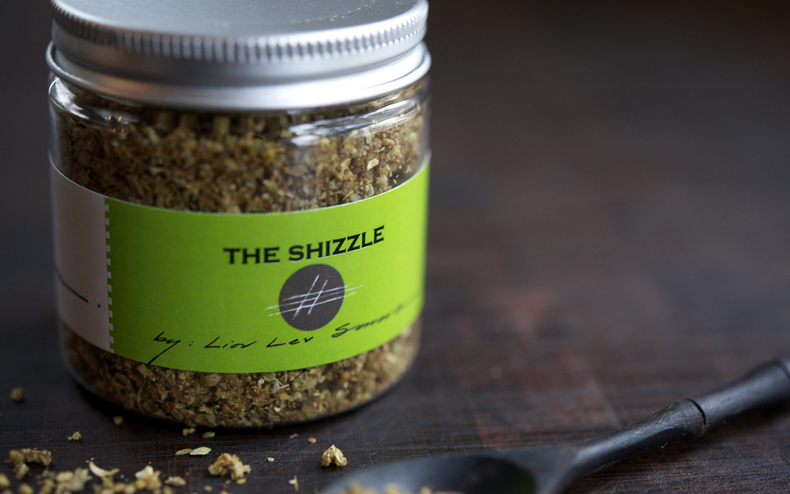 The Shizzle's brilliantly calibrated blend of nuanced flavors really makes this guacamole sing. Leave a comment below to win a jar of your very own. I think you'll agree that it really is, well, The Shizzle.
Guacamole
makes about 2 cups
— 2

perfectly ripe medium-sized avocados, preferably Haas

— 1-2 tablespoons

fresh lime juice

— 1/2-1

jalapeño, seeded and minced

— 1 1/4 teaspoons

The Shizzle, divided

— 1/4 cup

toasted pepitas (hulled pumpkin seeds), plus a few more for garnish

— 1/4 cup

chopped cilantro
Halve avocados, remove the pits and scoop flesh into a medium bowl. Add 1 tablespoon of the lime juice, half the jalapeño, 1 teaspoon of The Shizzle, the pepitas and the cilantro and mix together gently but thoroughly with your hands. You want it to be the perfect combination of smooth and chunky.


Taste and add more lime juice and jalapeño, as needed. Mound guacamole in a clean bowl and sprinkle remaining 1/4 teaspoon of The Shizzle and a few more pepitas on top. Serve with tortilla chips and crisp crudités, like celery, fennel, radish and jícama.



Download Recipe