2.12.15
I Am Love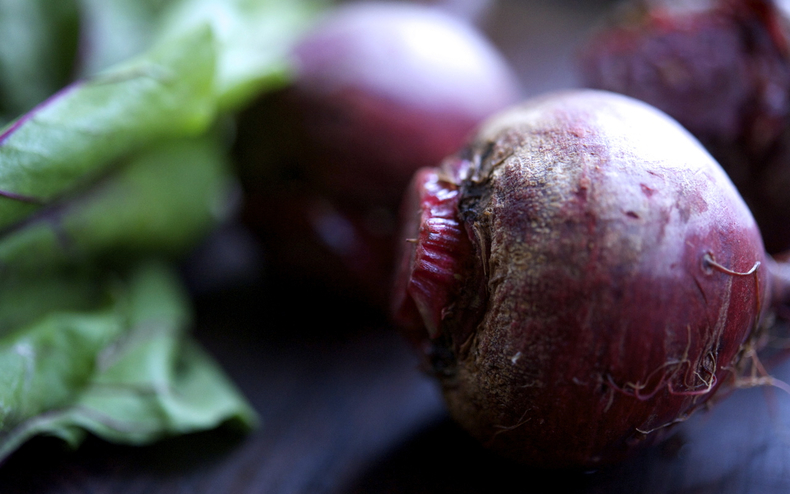 Don't go out for dinner on Valentine's Day. Unless you're on your own and just want to be defiant and sit at the bar somewhere twirling some delicious noodles on your fork and sucking down an excellent glass of red. Everybody in the world will be cinched into little black dresses, drinking overpriced bottles of Champagne, crowded into candlelit two-tops and contemplating fussy tasting menus. If you want to celebrate with your beloved, do it at home. That's where the true romance happens anyway, right? If you pour your heart into your cooking, you can really taste the love.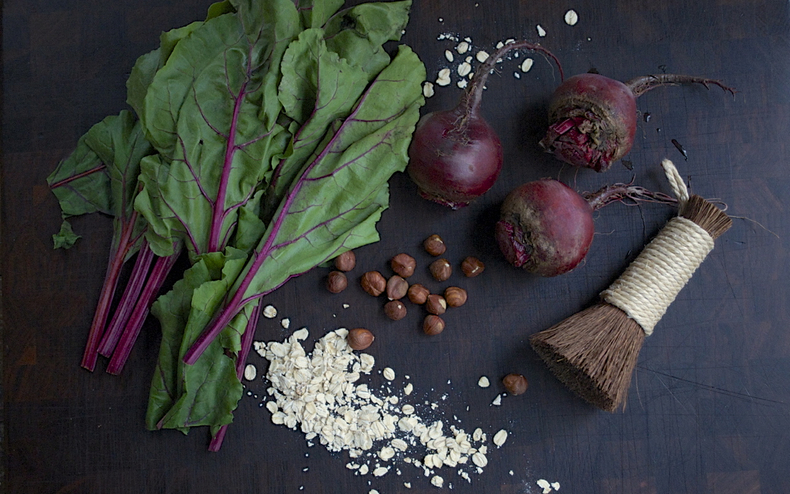 If you're not part of a couple (or even if you are), consider inviting a bunch of friends over to celebrate a different kind of love. Whether it's platonic love or the love of food, there are so many bonds to cherish. And let's leave aside all the culinary clichés, shall we? No erotically charged oysters, etc. Though eating actual hearts might be a bridge too far for some, what about beets? For a vegetable, it bears a striking resemblance to that thing thumping away inside your chest.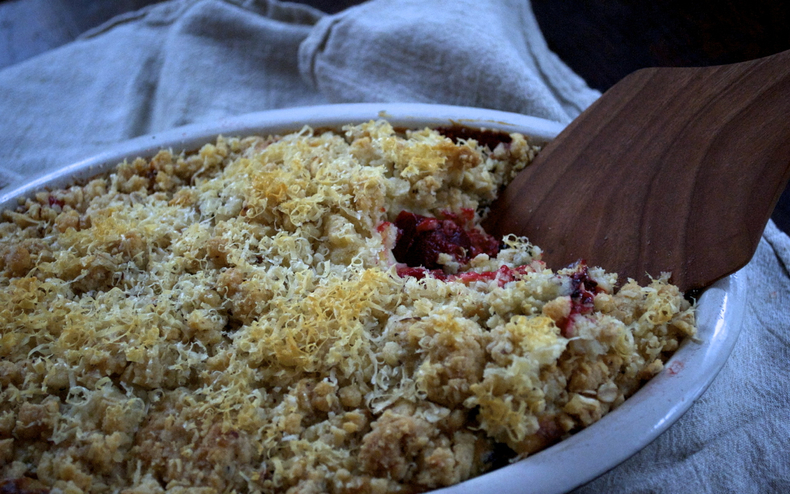 Did you ever eat the legendary beet crumble at The Fat Radish? Under a crunchy crust made with Parmesan, butter, oats and hazelnuts sprawls a maroon ooze of juicy beets and their nutritious greens enrobed in a cheesy sauce spiked with English mustard and Tabasco. It's the perfect amount of richness without being dangerously soporific.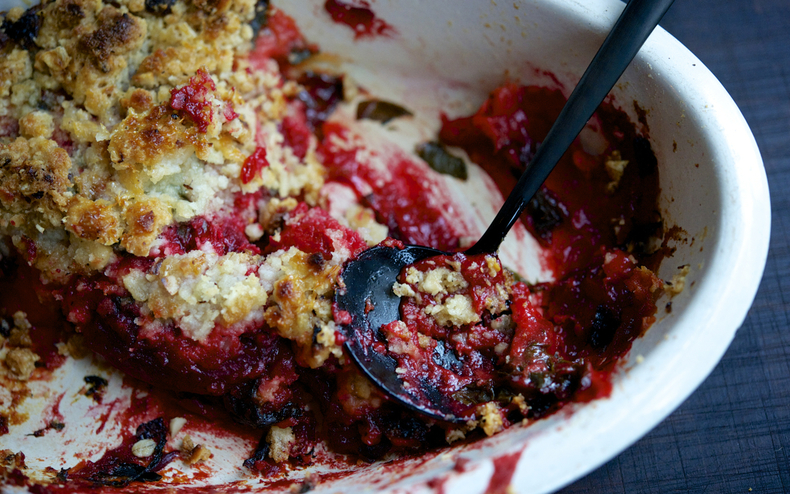 I like this as a main course, accompanied by a salad of watercress or crisp fennel, but it could also be served alongside a few pink slices of rib-eye (roasted on the bone, please) or a perfectly cooked piece of halibut.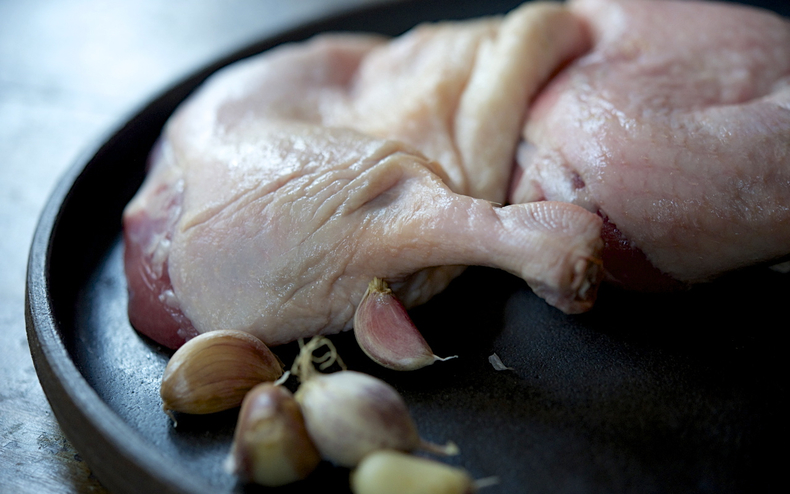 Also ideal à deux or for a crowd is duck confit. I see your eyes starting to glaze over, but wait! I found a recipe that doesn't require you to think very far ahead or to have buckets of duck fat on hand. (And it's right here!)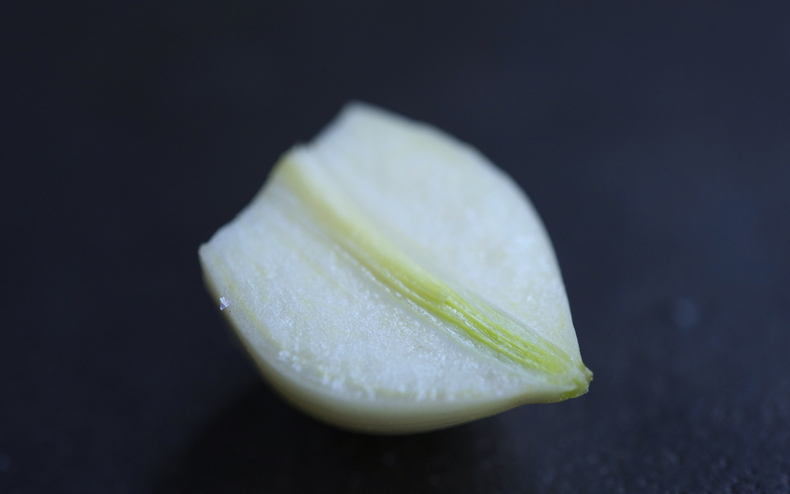 First, you slice up a bunch of garlic to season the fresh duck legs. Around this time of year, it seems like every head of garlic is getting ready to sprout. Almost as if they can sense spring around the corner. Try to remember to store yours someplace dark, dry, and cool to stave this off. But that little green germ? It's actually kind of bitter. Daniel Boulud says it imparts a "vulgar" flavor, so I try to remove it whenever possible.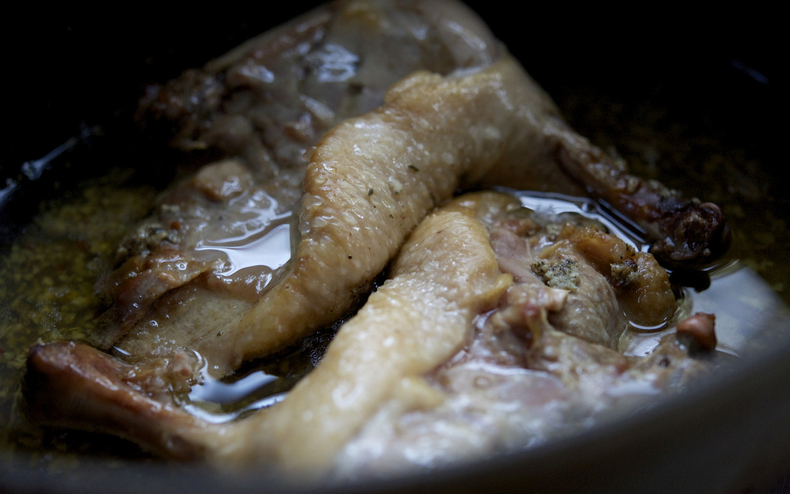 Once the duck legs are seasoned, you just place them in a heavy pot skin side down and cook them in a low oven for several hours. This renders out all their fat, which is what they poach in. It's kind of genius.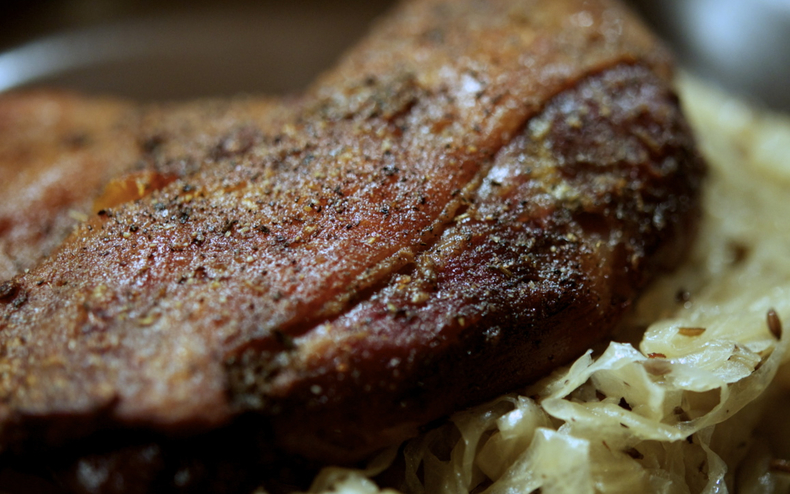 Then you turn the legs skin side up and cook for another two hours. The last step is removing them from the fat (strain and save it for frying potatoes another time) and browning them in high heat. The skin crisps up to an irresistible crackling deliciousness and, at the mere touch of your fork, the meat falls apart in silky shards.
The recipe above includes a pickled raisin sauce, which sounds quite good but I skipped this and served my duck confit on a bed of sauerkraut spiced with juniper and caraway. This classic accompaniment cuts through the richness with a briny flourish.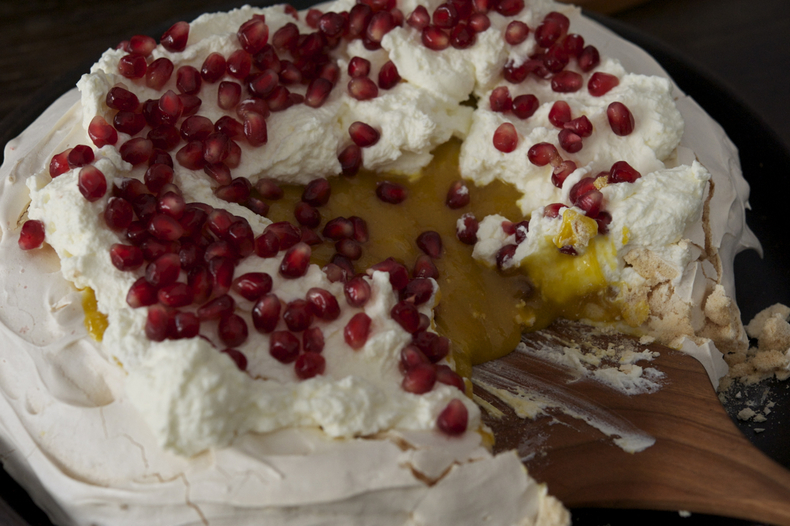 For dessert? Be subversive and offer something that is sensual and sophisticated without being chocolate. Give me a Pavlova with its pale, crackling meringue giving way to a soft marshmallow center, slathered with intense passionfruit curd, dolloped with tangy whipped cream and garnished with fresh pomegranate. Now that's love.
Beet, Greens & Cheddar Crumble
adapted from The Fat Radish
serves 2, with leftovers (excellent reheated)
— 1/2 pound

beets

— 2 sprigs

fresh thyme, plus 1 teaspoon fresh thyme leaves

— 1

garlic clove, peeled

— 2/3 pound

beet greens or Swiss chard

— 5 tablespoons

cold unsalted butter, plus more for greasing pan

— 2/3 cup

all-purpose flour (gluten-free is fine)

— 1 cup

milk

— 4 1/2 ounces (1 1/8 cups)

sharp Cheddar, grated

— 2 tablespoons

English mustard powder

— 1/2 teaspoon

Worcestershire sauce

— 1 teaspoon

Tabasco sauce

— 1/8 cup

rolled oats

— 2 tablespoons

chopped toasted hazelnuts

— 1 tablespoon

Parmesan

— 1/8 teaspoon

freshly grated nutmeg
Combine beets, thyme branches, garlic and peppercorns in a large pot. Cover with cold salted water. Bring to a simmer over medium-high heat; cook until beets are tender, 15 to 30 minutes depending on size. Remove with a slotted spoon. Add greens and cook for 2 minutes (do this in batches if necessary); remove with tongs and transfer immediately to a bowl of ice water. Drain well. Once beets are cool enough to handle, peel them and slice crosswise into 1/4-inch-thick slices. Roughly chop greens' leaves and stalks.


In a small saucepan over low heat, melt 2.5 tablespoons butter. Stir in 1/3 cup flour. Cook, stirring constantly, for 2 minutes; roux should smell cooked but remain white. Slowly whisk in milk until mixture forms a thick, smooth sauce. Stir in 1 cup Cheddar until melted. Stir in mustard powder, Worcestershire and Tabasco. Season with sea salt to taste.


In a small bowl, stir together remaining 1/3 cup flour, the oats and the hazelnuts. Use your fingers to work in 3 tablespoons butter, the remaining 1/8 cup Cheddar and the Parmesan. It should be a mixture of large and small pieces. Season with a pinch of sea salt, freshly ground black pepper and the nutmeg.


When you are ready to assemble the dish, heat oven to 350ºF. Butter a small gratin or baking dish. Spread a layer of béchamel on the bottom. Top with a layer of beets, followed by a layer of greens and stalks. Season generously with salt and pepper, and sprinkle with thyme leaves. Spread another layer of béchamel on top and repeat process to fill the dish. Cover entire surface with crumble topping. Transfer dish to oven and bake until bubbling and golden brown in spots, 45 minutes to 1 hour.



Download Recipe