7.4.14
Born Free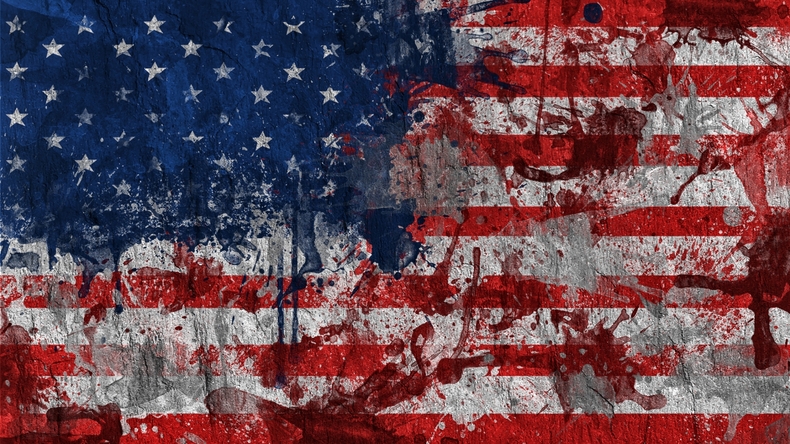 Well, the first thing I have to say is that you all are poets. Talk abut using your words! In telling me what summer means to you, you conjured up so many ripe images, so much nostalgia. (Those of you who have not yet had a chance to leave a comment on my
last post
, still have time to do so
before midnight on Sunday 7/14
to be in the running for a box of
summer treats from the Glutton for Life kitchen
.) Turns out we all love being outdoors more. Swimming, gardening, visiting those green places we return to every year. School's out. We kick our shoes off. Everything loosens up a bit. How fitting then that on this day of high summer, on this Independence Day, we celebrate freedom. In this country, it's a bit tattered but there's always hope that we'll rally and reclaim our birthright. In the face of all that is so blatantly bleak, I choose optimism. There is no way to happiness. Happiness is the way.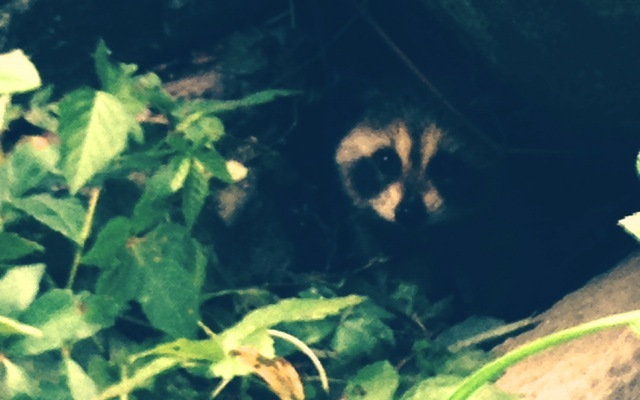 Two baby raccoons have taken refuge in our garden. I saw the remains of a dead adult across the road earlier this week, and I fear it was their mother. They have found a tiny cave inside a big rock on our property and have been huddled there for a couple of days. It has caused me a great deal of anxiety, not knowing whether to feed them, how to help them. I kept hoping they would go away, but one is quite tiny—must be the runt of the litter—and I don't think they know how to forage for their own food yet. I actually became a bit depressed, thinking about the cruelty of nature and my own impotence. This is not a project I could take on, and my cat would not have it anyway. But we have since found a woman who rehabs wild animals, fostering them until they are ready to be reintroduced to the woods. So I think these little critters will make it after all, thanks to the kindness of strangers.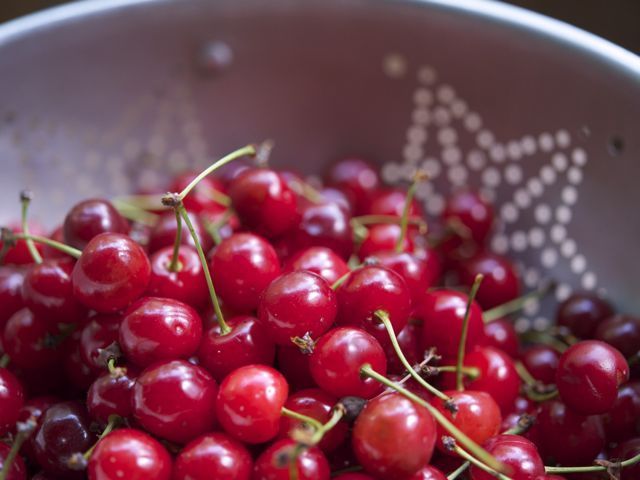 This post is a bit of a non-sequitur, i suppose. A few random thoughts cobbled together, but i do want to remind you of a few favorite recipes because I know you'll be looking for some delicious things to cook this weekend...
Kalbi
, Korean-style barbecue, made with thinly sliced beef short ribs that you grill and wrap in lettuce
Vietnamese summer rolls

Flawless
Thai grilled chicken
, the ultimate in finger-licking good
Unless we're talking perfect Southern
fried chicken
The very best
baked beans
, if I do say so myself (these can easily be made vegan)
Strawberry-fennel ice cream
And, speaking of strawberries:
Ruby Sippers
!
Some favorite salads:
here
,
here
and
here
And cold soups:
here
,
here
and
here
There's more, of course, but you don't want to spend too much time in the kitchen. Get out there and enjoy your freedom! xo