5.21.14
Char Woman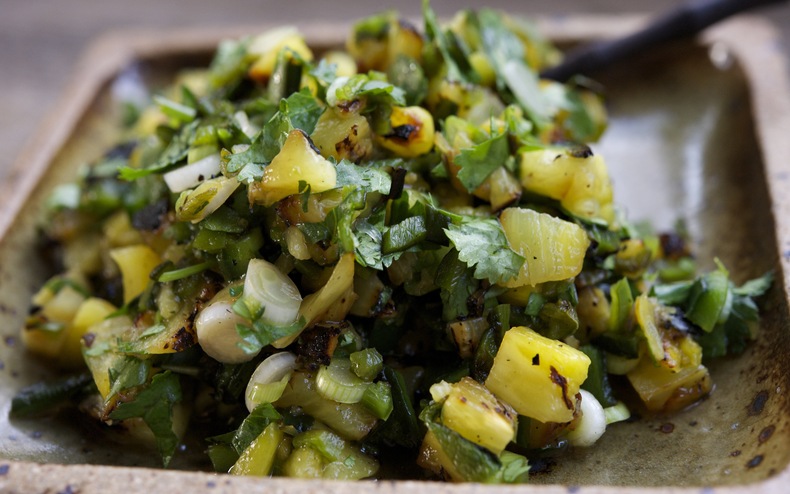 This is going to be short and sweet because I'm about to head out to hunt for morels with my mushroom club. I sound like I should have grey hair and wear those polyester khakis from Patagonia. Oh wait! I do have grey hair and I am wearing those Patagonia pants. Whatever, if I come home with freshly picked morels, who's going to notice anything else? In the meantime, let me distract you with this easy and indispensable recipe for grilled pineapple salsa. It's perfect to slather on everything this summer—a season which officially starts prematurely on Memorial Day weekend! The pineapple is actually charred in a hot skillet, but you could make it on the grill, of course. It's delicious on fish tacos and pork kebabs, scooped up with chips, and stirred into a simple bowl of brown rice, especially if it's drizzled with a little crema.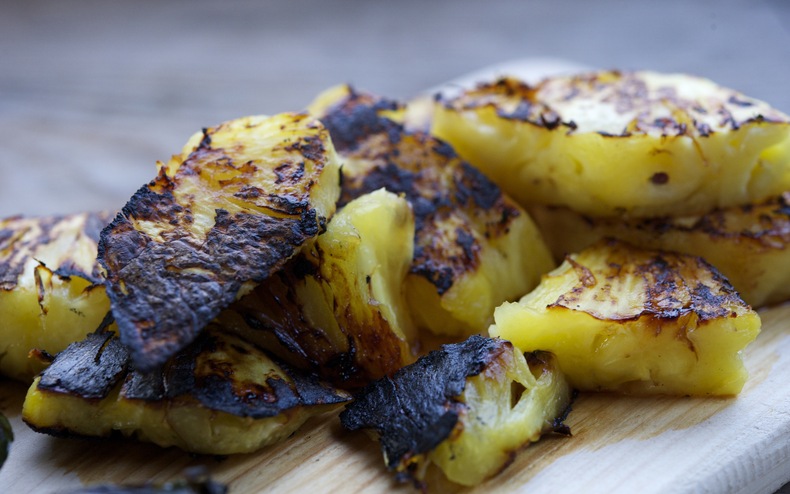 This is what I mean by char. Don't be afraid to let your pineapple get all dark and crusty. So much flavor lives in those caramelized bits.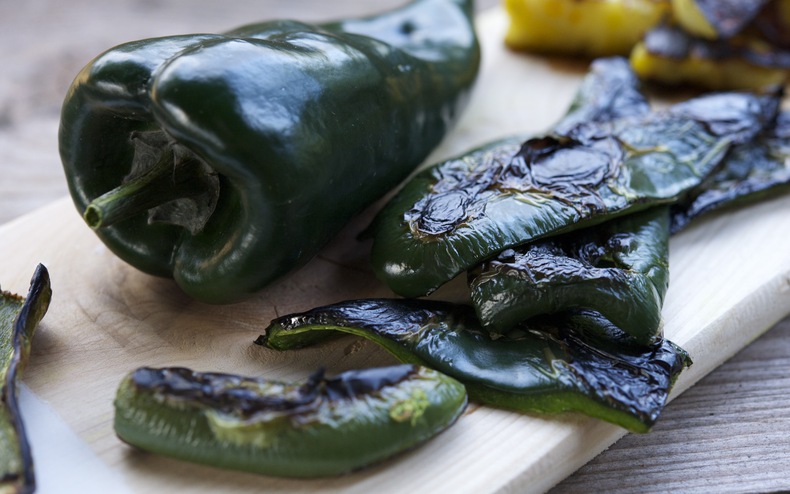 Same goes for the peppers. I never wear gloves when I work with chiles but I have Mexican blood. Actually, I have a very sharp knife and I am careful not to touch the seeds. I also use Dawn dish soap, which really gets the oil off your hands.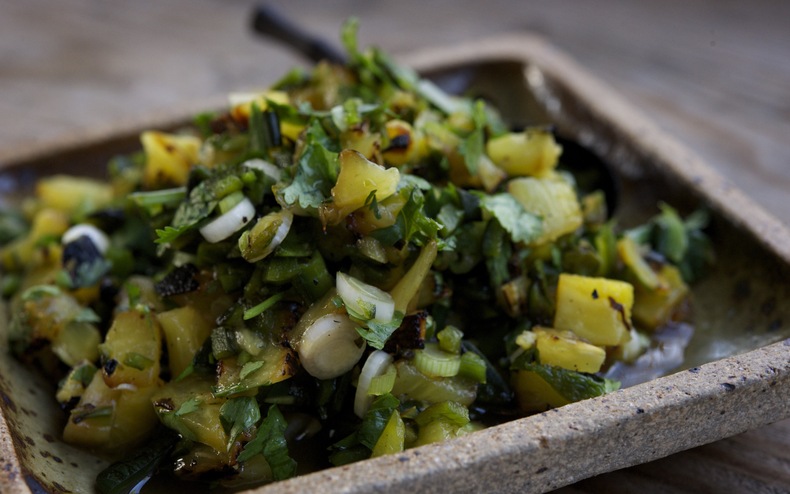 Fresh, healthy, spicy and a little bit sweet, this salsa will dance in your mouth. Live it up, my friends, and enjoy every minute of this upcoming holiday weekend! xo
Grilled Pineapple Salsa
makes about 2 cups
— 1

jalapeño

— 1

poblano

— 1/2 pineapple

peeled, cored, halved and cut into 1"-thick slices

— 1/2 bunch

cilantro, chopped

— 3

scallions, white & pale green only, trimmed and thinly sliced

— 2 tablespoons

fresh lime juice

—

sea salt to taste
Heat a cast iron skillet over medium heat. Cut chiles in half and remove stem and seeds. (Wear gloves or be very careful!) When skillet is hot, add chiles skin side down and let them cook until they're good and blistered, pressing on them occasionally so heat gets to every part. Use tongs to remove from skillet and set aside to cool.


Now, pour a couple of drops of oil in the skillet and add the pineapple slices. You don't want to crowd them, so do this in batches, as needed. Let them sit until they get a nice, dark caramelized crust, then turn them and do the same on the other side. If they char a bit, that's fine - you want that smoky flavor.


When you're done cooking the pineapple, transfer it to a cutting board. Chop it into small chunky dice and place in a medium size bowl along with the cilantro and scallions.


Use your fingers to peel away the charred skin from the peppers. If little burnt bits are left, that's fine. Now chop finely and add to the pineapple mixture.


Stir to combine well and add like juice and salt to taste. Serve this at room temperature or chill and serve cold. It will keep in the fridge, tightly covered, for a couple of days.



Download Recipe