2.28.14
Love & February Hot Links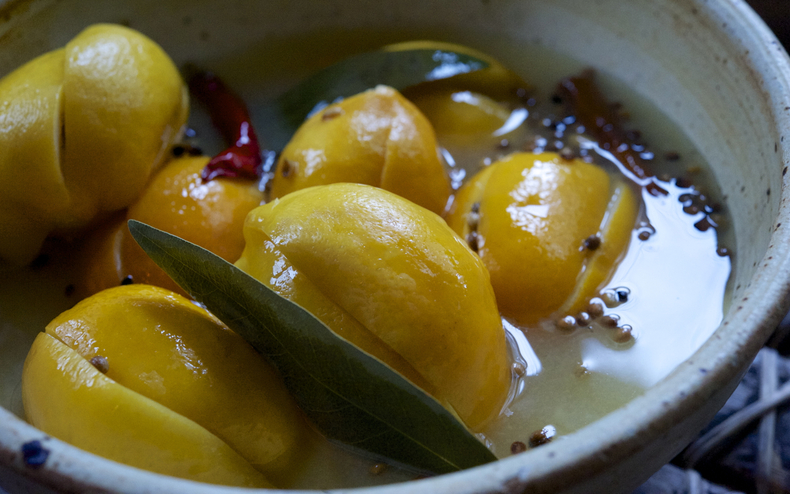 It's bloody cold. There have been snowstorms, ice storms, windstorms and rainstorms. The grey skies have wept frozen tears; these have melted and re-frozen, accumulating in big crystallized drifts that are beginning to lose their charm. And there's no end in sight. We're heading to Florida for a few days next week to visit G's parents and I'm looking forward to a little sun on my face. My bones are cold. But my heart is warm and it's filled with love. I know, kind of corny, but I think this meditation practice has really helped me. I've also been reading Pema Chödrön's Start Where You Are: A Guide to Compassionate Living and it's given me so much to think about. You might be the most depressed person in the world, the most addicted person in the world, the most jealous person in the world. You might think that there are no others on the planet who hate themselves as much as you do. All of that is a good place to start. Just where you are—that's the place to start. In other words, don't wait until you're better, or thinner, or happier, or richer, or less stressed. The time is now. For what? For whatever you've been putting off. Like loving yourself. Having real compassion for yourself. Start there.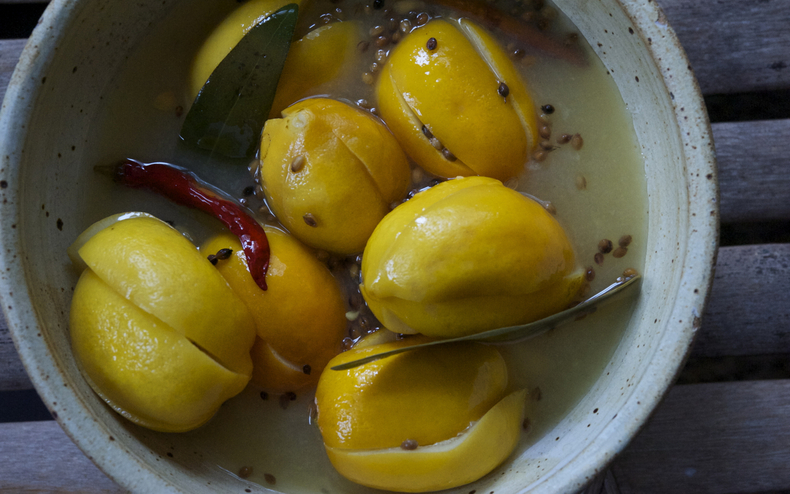 At the bottom of this post are a bunch of links I've been saving for you. So glad I'm squeaking in under the wire this month; it's not a leap year so March is nigh.
But before then, I want to remind you that this is a good time to get a whole mess of lemons and preserve them. Just pack them in a jar with lots of salt and whatever spices you fancy. It's so easy and very rewarding.
Here
is a recipe. And look at
this
beautiful post it helped inspire.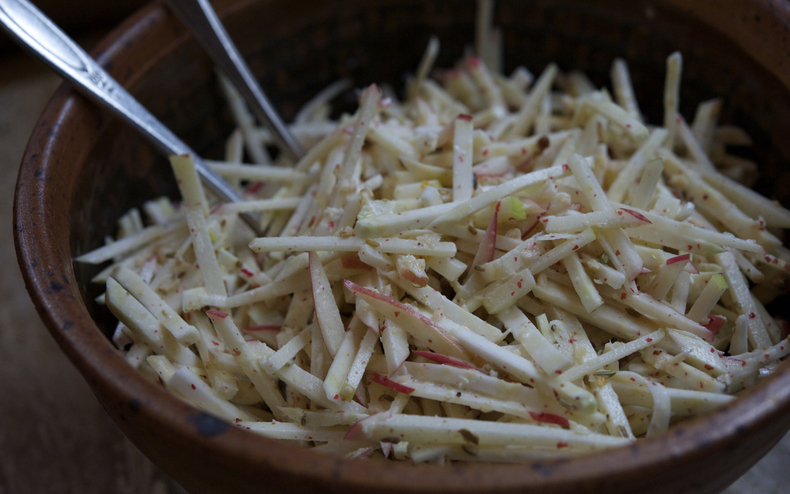 I'm doing a monthly column in my local paper,
The River Reporter
, entitled Relish Every Day. For February, I offered up a recipe for celery root slaw. It's similar to
this one
, but without the quinoa. Think about making it now, when you're probably sick of roasting things and beginning to eye those imported asparagus. Hang on,
spring is coming
.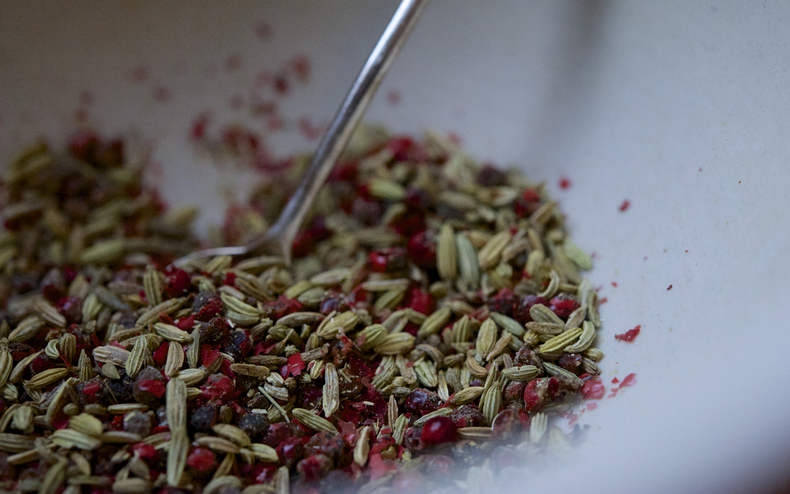 My recipe calls for a creamy dressing (use mayo, sour cream or Greek yogurt with some cider vinegar) that's infused with a mix of citrus zest, horseradish, and pink peppercorns ground with toasted fennel seeds. Try some version of this and you'll love how all the sharp flavors brighten everything up. Can't deal with julienning by hand? Use the large holes of a box grater, or a mandoline, if you have one.
If you're obsessively watching
True Detective
, don't miss
this article
about the role women play in this amazingly compelling show. (And let me just say for the record, the McConnaissance makes me SO happy!)
Anyone know anything about
this
? Just saw it and it looks interesting.
I recently stumbled across
these
gorgeous designs, produced in Kenya. A girl can dream...
I don't care that Beck is a Scientologist because he makes music like
this
.
Another
great reason
to live like there's no tomorrow
I love
Anson Mills
.
A really, really
good laugh
A
great interview
with my wise and hilarious health coach (she can help you change your life)
Fixed versus growth
- what kind of mindset do you have? which do you want?
Meet
Mister Finch
Some damn good
advice
from Ira Glass
I'm really proud and pleased to be a new
ambassador
for
this great company


If you need a quick, delicious and not-too-sinful dessert,
try this one


Have a wonderful weekend and spread the love xoxo