7.19.13
Oh, Your Daddy's Rich...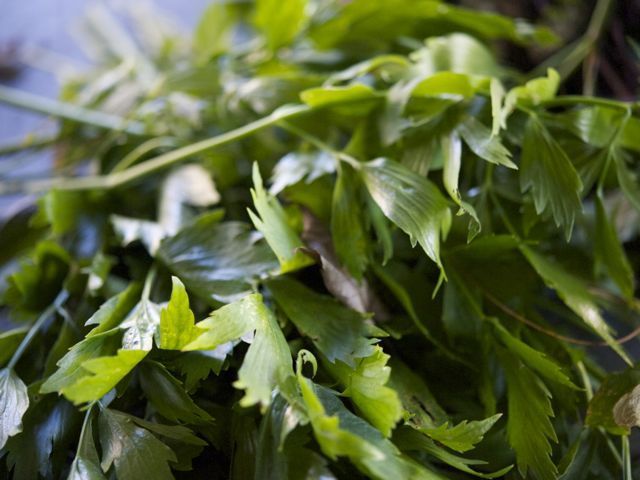 It's Friday and I promised you a cocktail. But in rebooting my computer, my last two weeks' worth of photos somehow disappeared, so I can't tell you about the wildberry gin I have been infusing. Long exhale. Mopping of brow. It's too hot to despair. The perfect solution? Exhorting you to make one of my all-time favorite summer cocktails: the
Lovage You Long Time
. You can do it! You can do it!
Don't got no lovage? Try infusing the simple syrup with a combination of celery leaves and stalks instead. The rest is just fresh lemon juice, Hendrick's gin, celery bitters and plenty of ice. A couple of these and the living will, indeed, be easy.
Lovage You Long Time
You can make an individual cocktail, or stir up a pitcher. Be sure to pour over plenty of ice.
— 2 parts

gin, preferably Hendrick's

— 1 part

fresh lemon juice

— 1 part

lovage syrup (see recipe)

— 1-2 dashes

celery bitters
Shake gin, lemon juice and lovage syrup with ice and strain into a rocks glass over fresh ice.



Download Recipe
Lovage Syrup
makes about 2 1/2 cups
— 2 cups

organic cane sugar

— 2 cups

water

— 2 cups

lovage leaves and stems, packed; if you can't find lovage, try using an equivalent amount of combined celery leaves and stalks
In a small, heavy saucepan, combine water and sugar over medium-low heat, stirring occasionally until sugar has completely dissolved. Remove from heat, stir in lovage and cover.


Allow to steep for several hours; check after 3 hours to see if syrup's flavor has the intensity you like. If not, steep longer. This depends on your taste and on how strong the leaves taste, but it can be left for up to 12 hours at room temp.



Download Recipe