4.10.13
Hot Links: April Discoveries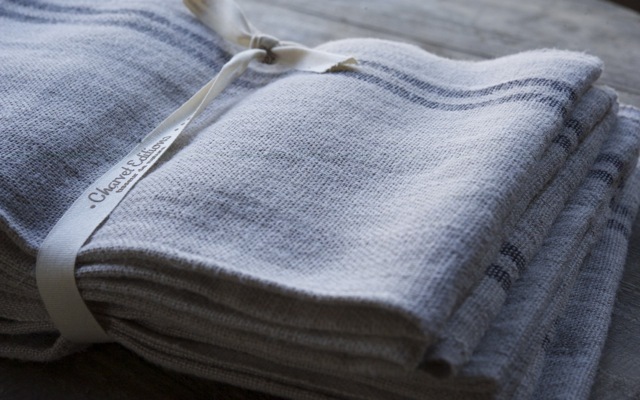 I'm feeling a little self-conscious telling you about these beautiful Charvet linen dish towels I just got ($100 for a set of 6 at The Future Perfect) after the shitstorm that has recently rained down on Gwyneth Paltrow. Her new cookbook,
It's All Good
—described as recipes for the foods Gwyneth eats when she wants to lose weight, look good, and feel more energetic—is accused of being elitist, faux populist, full of "quack science" and completely out of touch with what "regular" people can afford to eat. (
Here
is Mark Bittman on the subject; the
Eater
review has some amusing lines as well.) But I reason that this investment will save me at least $100 in paper towels. And though I have admitted to my torrid love affair with rarified (
aka
expensive) ingredients, this blog really does strive for a sensible balance. It's about creating quality of life within your means and the idea that truly shameless indulgence is never thoughtless or irresponsible. And so on to the many, many links I have stored up for you. Things to try, ponder, taste and discover, at your leisure...
April is poetry month, so try one of
these
Drool over morel
porn
Sigh over mystical
imagery
Discover this favorite new
site
Eat more
probiotics
Plant a dyer's
garden


I'm obsessed with this
desk
And all of this gorgeous
work
This
is amusing—and guess what? Gwyneth turned me onto it!
Some quality viewing
here
Have you been watching
this
? You should be
This
looks so deliciously soothing
If you ever doubted that Chang is a mad genius, check
this
out
Repair your holey cashmere with
these
Happy Hump Day! xo