3.20.13
Cheese It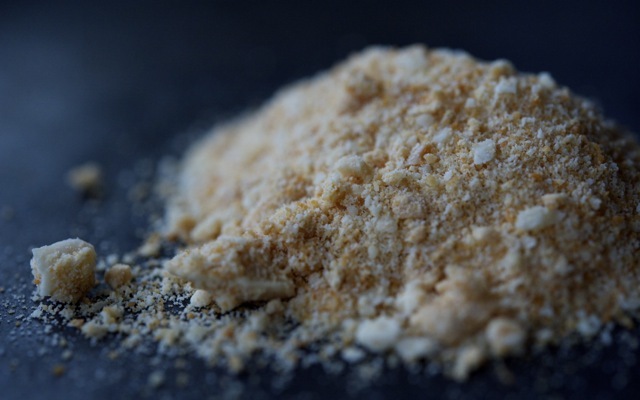 Spring has sprung. Out my window, however, winter is still having a party. A thick layer of snow covers any tentative signs of growth, making me doubly glad that we're headed to Antigua. Sun, sand and surf? Yes, please. In the week before I go on vacation, deadlines are piled precariously high and the to-do list stretches to the horizon. But, come Saturday, I will be on that plane. In the meantime, a short but very savory post for you about the glories of making your own cheese powder. Nacho Libre, indeed.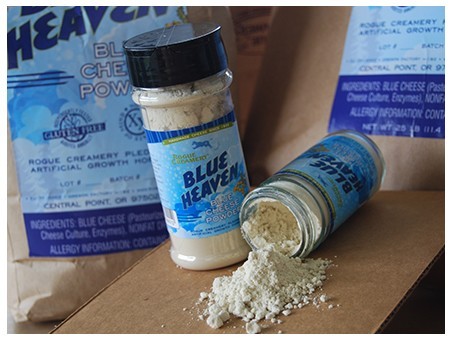 I recently read about California's Rogue Creamery launching something they call
Blue Heaven
—a blend of blue cheeses they describe as "
an original powder of our blue flavors that highlights the flavor subtleties in our cheeses including a medium blue spice, rich umami, subtle brazil nut and bacon, rich fruit and huckleberry flavors with a finish of brown butter and sweet cream." Ahem. They recommend using it

combined with butter, mayonnaise, crème fraiche or heavy cream in dressings, sauces, dips and seasonings. I immediately envisioned endless possibilities and decied to attempt my own version, without the added nonfat dry milk.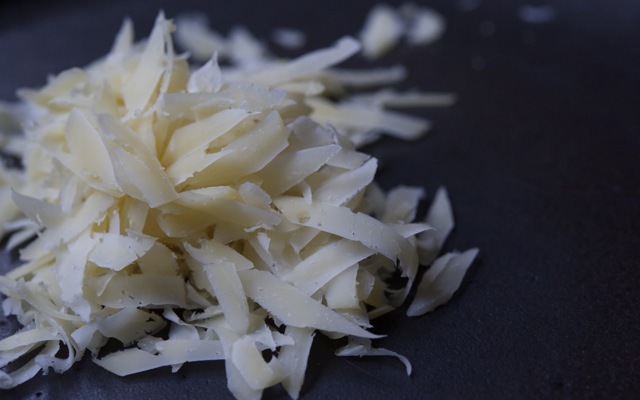 I used what I happened to have in the fridge: a piece of sharp, tangy Cheddar and another of goat Gouda that has irresistible notes of rich caramel. I grated these on my trusty microplane box
grater
until I had about 6 ounces, then spread them on a piece of parchment and stuck it in the dehydrator. (You can use your oven.) When I went back many hours later, I discovered that the cheese seeps a ton of oil, so I swapped out the parchment for several layers of paper towel. A day later, the paper towels were saturated with oil and the cheese was dry. I blotted it thoroughly, let it cool out and blitzed it in the spice grinder into a fine powder with a few chunky bits. Although both cheeses were pale yellow, they darkened slightly in the drying process and the powder came out a perfect cheesy shade of light orange.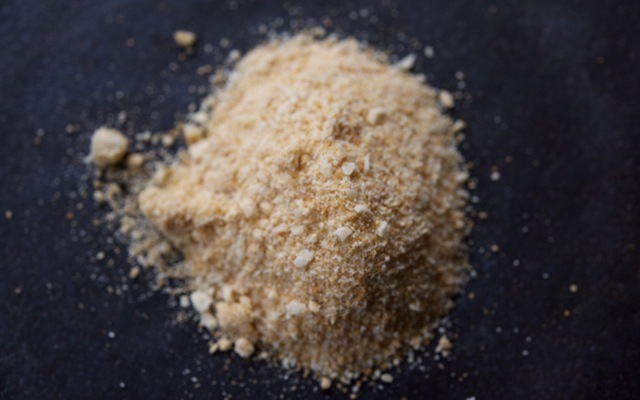 The flavor intensified, becoming more savory and lip-smackingly delicious. I have sprinkled it on green soup, on tomato soup and on pasta with cabbage and onions, but I think my favorite so far has been a batch of popcorn drizzled with melted ghee and tossed with cayenne, salt and copious amounts of cheese powder. I see this stuff mixed into deviled eggs and mashed potatoes, rimming the glass of a bloody mary and definitely on kale chips. You know the addictive taste of Cheetos? This is that, minus the sadistically engineered trifecta of salt-sugar-fat. Truly shameless indulgence. Happy spring!
Cheese Powder
makes about 1/2 cup
— 6 ounces

sharp cheddar, or any mix of flavorful, relatively dry cheeses
Grate cheese on the large holes of your box grater. Place a triple-thick layer of paper towels on a baking sheet or dehydrating tray and spread cheese on top in a single layer. Dehydrate at 145 degrees, or bake in a very low oven, until completely dry and crisp but not browned, up to 48 hours. You may need to blot with paper towels or change the bottom layer, your call.


Cool completely and then blitz in batches in a spice grinder or small food processor to achieve a fine powder. Store in a tightly sealed container, preferably a glass jar.



Download Recipe