3.22.13
French Kiss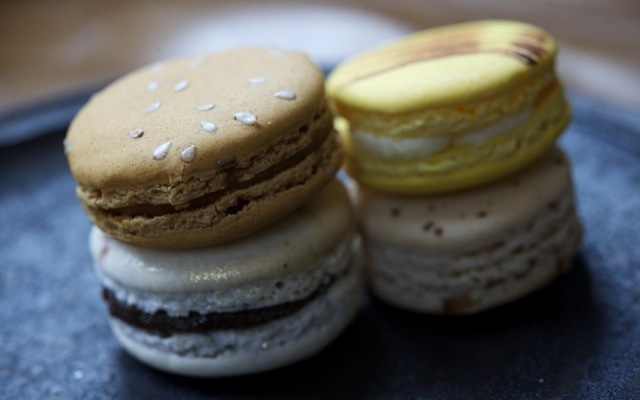 We have adopted many things from the French, as earthy as their eponymous fries in all their crispy golden glory, and as ethereal as the featherweight macaron, surely one of the world's most refined cookies. The
ne plus ultra
has always come straight from the motherland courtesy of
Ladurée
, but of late they've been given a run for their money by some very worthy domestic contenders. So imagine my delight when the kind people at
Sucré
—a New Orleans confectionary known for artisanal sweets—sent me a box of 15 of their award-winning macarons to sample at my leisure.
Bon temps rouler
! In my time, I've eaten my fair share of these tiny meringue sandwiches (bonus: they're gluten-free) and I'm pleased to say that these are among the finest. I think you know me well enough to be sure that no amount of free anything could coerce me into false praise. Not only are macarons from Sucré delicious, each one is a visual feast, crafted in a style that can only be referred to as gilding the lily.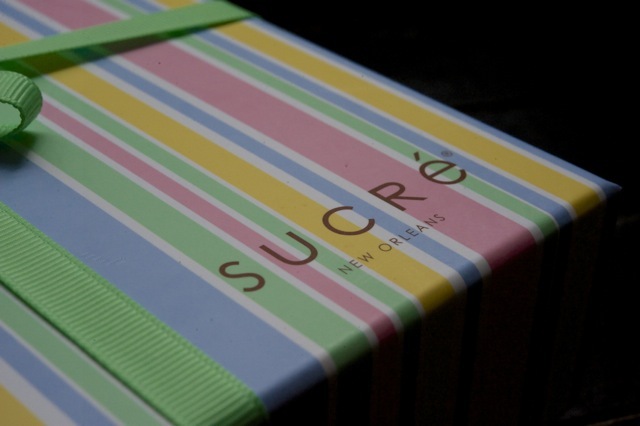 Sucré was f
ounded by Joel Dondis and Tariq Hanna in 2007 and has already become a beloved New Orleans institution, in no small part because of its dedication to top-notch ingredients, many of them from local purveyors. Several of their creations also celebrate local heritage, including artisan chocolates made with banana and rum or chicory and pecans, and an authentic king cake, essential for Mardi Gras. As you can see, their presentation is festive and elegant, and the macarons came carefully nestled in a protective covering so nary a one was broken. Nothing would make a more delightful Easter gift—other than perhaps a box of their delectable caramel-stuffed dark chocolate bunnies! (You know how I feel about too much sugar, but for a rare treat it's important to splash out, no?)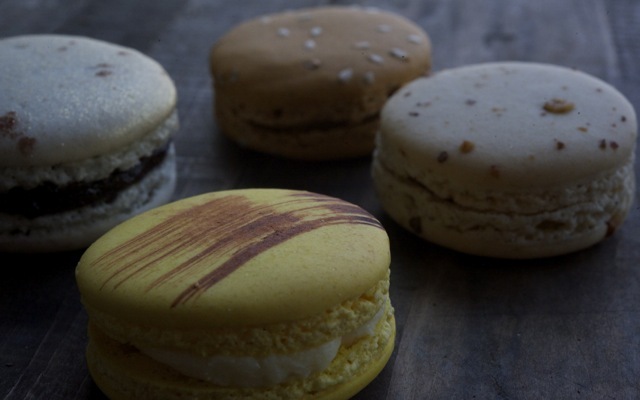 My assortment was the New Orleans collection, featuring salted caramel, bananas foster (with a rum center), café au lait and pecan. The caramel was studded with a few benne seeds (sesame) and the café au lait had a light dusting of gold that gave it a lovely glimmer. The crunchy almond meringue wafers were perfectly lofty, and the ratio of wafer to filling was just right. I tried my hand at making these a couple of years ago and it was challenging, so I can really appreciate the artistry.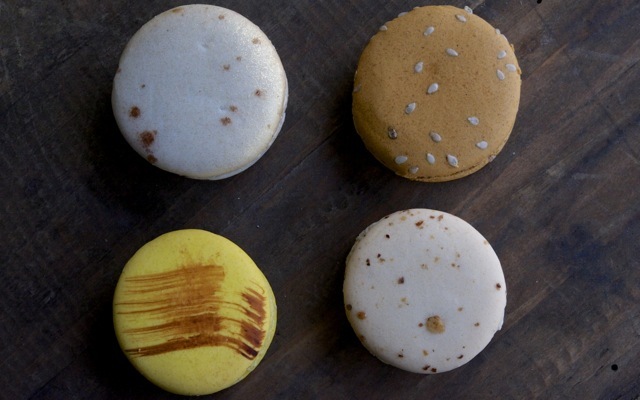 Macarons will keep in the fridge for about 7 days and are best consumed cool to the touch. In France, macarons are sold by McDonald's in their McCafes. I cannot sanction such a practice. A macaron is an elegant little confection that must be enjoyed in surroundings that do not detract from its refined character. The dining room, the living room, even the boudoir will do. Order a big box and share them with the ones you love.

I'm off to Antigua tomorrow! Happy Easter & Passover to all! xo