1.7.13
Bitter/Sweet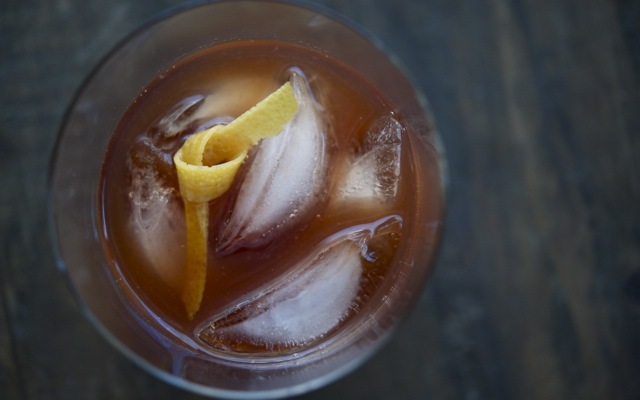 I was glad to see the back of 2012. I know I was not the
only one
. It was a year in which I saw friends struggle with unemployment, with drug problems, with depression. My darling husband, locked in battle with chronic, acute stomach pain, finally saw a glimmer of hope at the prospect of undergoing an experimental fecal transfer (yes, just what
it
sounds like), only to find out that the FDA has just banned them until stool—newly defined
as a drug—
has been properly tested. WTF.
I keep reminding myself that we are not defined by what happens to us but by how we respond to what happens to us. I am focusing on humility, grace, gratitude and joy. I am remembering that slow and steady wins the race. I am confident that this, too, shall pass. Meanwhile, I am taking the bitter with the sweet. Including in my cocktails.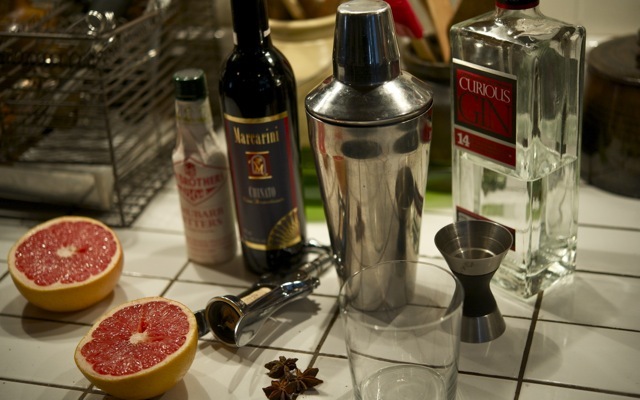 I am a bar belle, pulling my weight with a jigger and shaker. Mixology is a field ripe for experimentation, creativity and play. Spirits provide endless possibilities—have you ever spent hours (and a small fortune) on a site like
this one
?—as do the syrups, cordials, bitters and other elixirs that come into the mix. Even tee-totallers can get in on the action, concocting mocktails with teas, fresh juices and tonics. I'm not a big drinker, one cocktail tends to be my limit, so I want it to be a good one.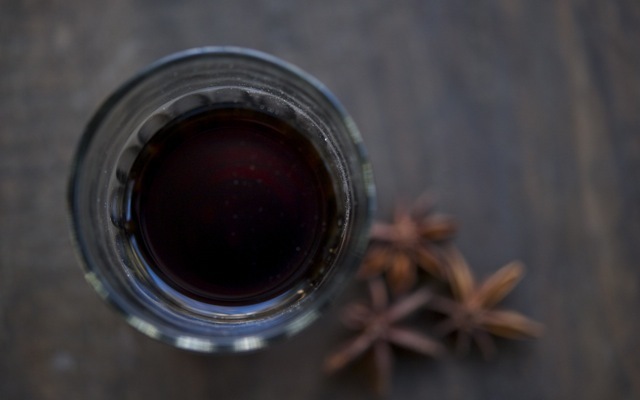 In recent years, I've become a big fan of amaros and chinatos, the herbal liqueurs and fortified wines that comprise the classic Italian aperitivi. (You may recall my obsessions with the Venetian
Aperol spritz
and the carbonated
Americano
from Clyde Common in Portland.) Chinato (kee-not-o) is a family of aromatized wines flavored with cinchona, the bark that is the source of quinine. (I learned about this when I was making my own
tonic
.) They are not unlike vermouth, with a rich bitterness balanced by deep spice notes and a hint of fruity sweetness. When I came across the Darkside, a cocktail made with chinato, it seemed just right for this moment in time.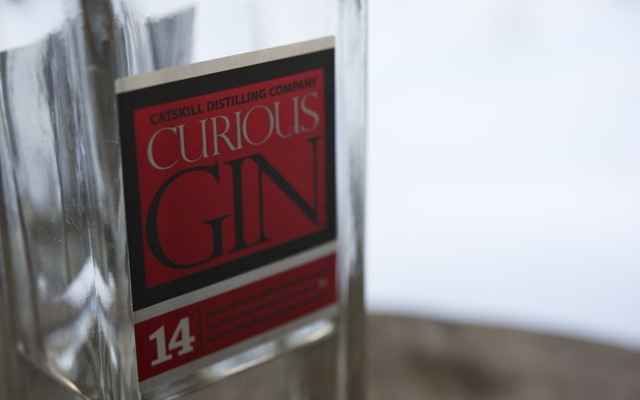 I also had a delicious bottle of the new Curious Gin from
Catskill Distilling Company
. I wrote a piece on this local distillery for the recent issue of
Edible Hudson Valley
, and really enjoyed learning about the elaborate process that went into making this refined spirit. It required about 200 gallons worth of experimentation to get the botanicals just right, but the result is clean and crisp, with hints of local juniper berries, cucumber, grains of paradise and other artfully balanced aromatics.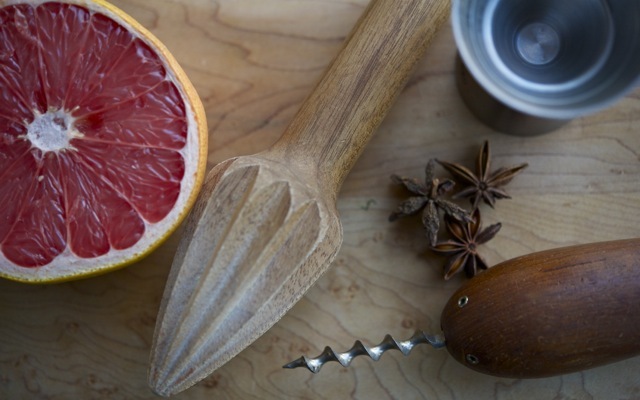 I fetishize gear. The right tools for the job make all the difference. (Don't you love my swordfish bottle opener?) A
reamer
is hands-down my favorite way to juice citrus, so quick and efficient. If you don't want pulp, just strain after.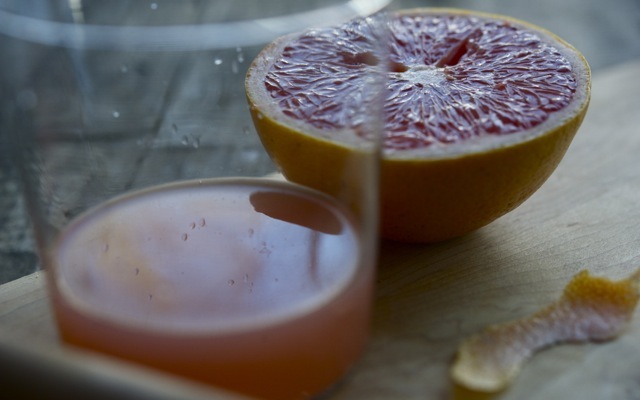 Grapefruit goes beautifully with Campari, vermouth, amaros and chinatos. The bitter and sweet elements harmonize together like Simon and Garfunkel. Or something. By the way, did you see
Under African Skies
, the documentary that was on PBS the other night about Paul Simon's Graceland tour? A tonic for the soul.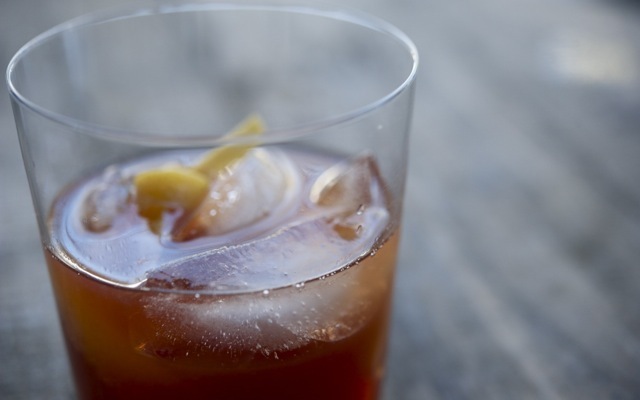 I tweaked the original Darkside recipe, adding refreshing grapefruit juice and substituting rhubarb bitters for Peychaud's, which is very floral. A twist of grapefruit rind makes the perfect garnish and tying it in a knot helps squeeze out a bit of its pungent oil. True to its name, this drink is dark but optimistic. A good way to describe these early days of 2013.
Darkside
makes 1
— 2 ounces

gin

— 2 ounces

Chinato

— 1 ounce

fresh grapefruit juice

— 3 dashes

rhubarb bitters

—

grapefruit peel
Stir gin, Chinato, juice and bitters together. Pour into a rocks glass over ice and garnish with a twist. Quaff.



Download Recipe