12.26.12
A Matter of Courses
Our Christmas Eve tradition is to gather with friends and enjoy delicious food. This year, chef MiK (
not
his main
profession
) outdid himself with an epic menu of small plates that left few culinary stones unturned. We turned up early at Beaver Dam (other photos
here
and
here
) to help with the cooking, but the lion's share had been done and I was happy to play sous-chef for the night. The kitchen features an enormous wooden island to which guests and cooks alike moored themselves throughout the evening. It's where the action was. Round 1: bay scallop ceviche with fennel-grapefruit salad and a drizzle of chile oil. Portions were modest and the courses just kept on coming.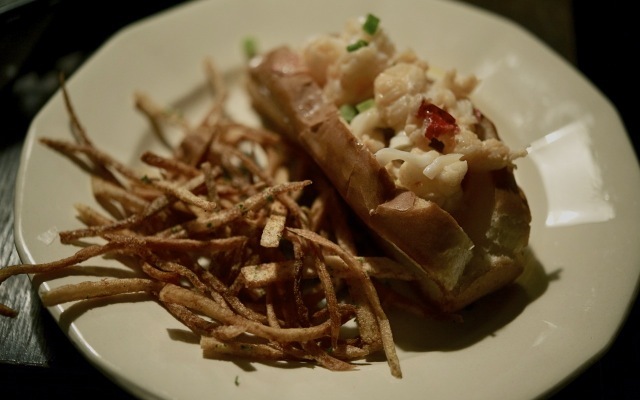 Next were classic lobster rolls: soft buns toasted and stuffed with butter-poached hunks of lobster, sprinkled with chopped scallions. Crisp fried potato sticks dusted with sea salt and herbs on the side. (I only ate half a roll and basically could have stopped there. Thank god for breathing room between courses and antic dancing to the chill sounds of
Poolside
.)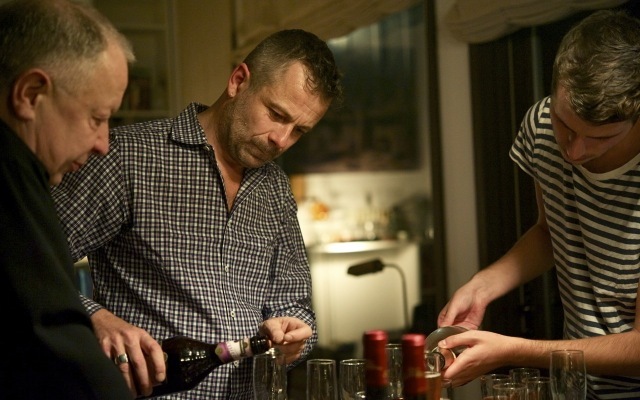 We drank crisp white wine and fruity kir royales made with a delectable pink champagne.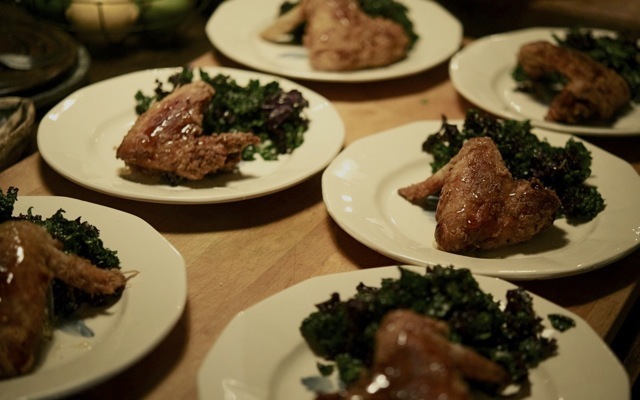 Next up were meaty chicken wings fried in duck fat and served with a lemony kale salad. A light drizzle of floral honey over the plate really pushed this dish over the top.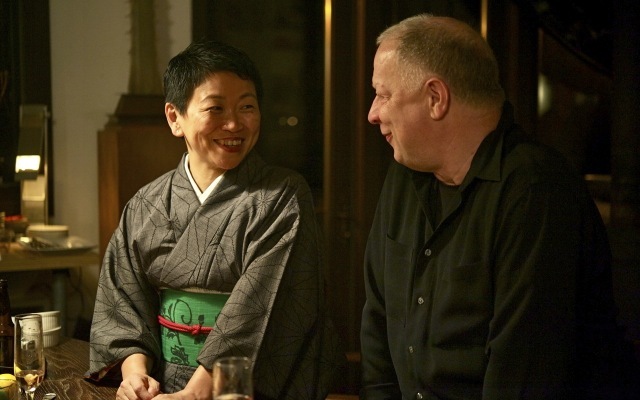 In between eating there was talking, bustling in the kitchen, sitting in front of the roaring fire, playing with the dog, investigating the moonlit snowscape, listening to music, perusing Beaver Dam's many beautiful art works and opening presents. After the chicken, there were roasted pork belly tacos with a spicy jícama-watermelon salsa, followed by braised short ribs with a salad of fresh oranges and salty black olives.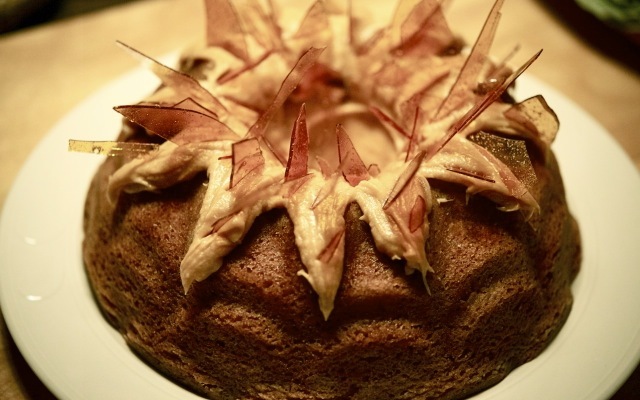 Dessert was a sight to behold! A burnt sugar bundt cake with unctuous caramel frosting garnished with shards of brittle caramel, accompanied by my
black walnut ice cream
and a hot bittersweet chocolate sauce. It was a feast. It was a feat.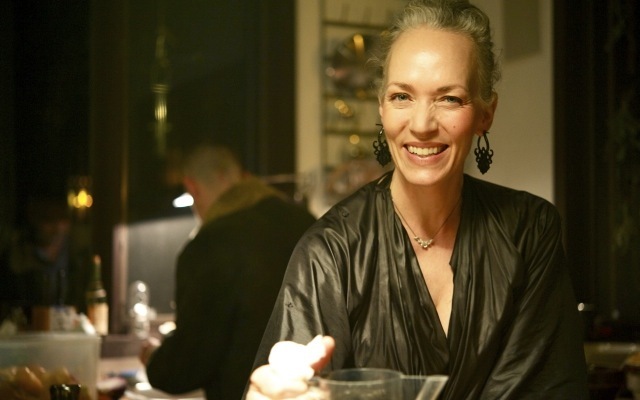 It was a celebration of all the things I love: inspiration, imagination, creativity, collaboration. Believe it or not, we went home sated but not comatose. We attribute that to having switched to water (and lots of it) very early in the evening. We
were
drunk, though, on our great good fortune to have such delicious food and such very beloved friends. Wish you were there.
(Don't forget to leave a comment here by Thursday at midnight to be eligible to win three divine spice blends!)