12.2.12
Cocoa, Tailored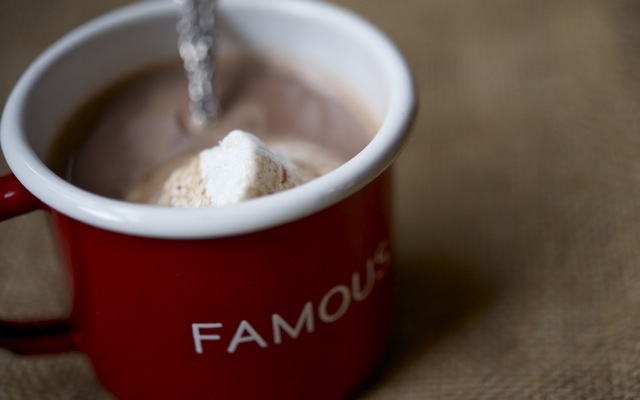 Although by now you're probably used to my rather eccentric titles, this one may be just too obscure. It's an allusion to the fabulous Koko Taylor aka "Queen of the Blues." She was discovered by the legendary Willie Dixon, whose song "Wang Dang Doodle" made her famous. I had the pleasure of seeing her perform many years ago and I'll never forget it. But the title also refers to making hot chocolate just how you like it. Half and half? Rice milk? Bittersweet chocolate? Vanilla? Cinnamon? Chile pepper? Marshmallow? Have it your way. These days, I'm enjoying mine with the addition of Apollonia, a divine spice blend from the mad alchemist
Lior Lev Sercarz
. Youshould try goosing your cocoa with a pinch of this fairy dust, too.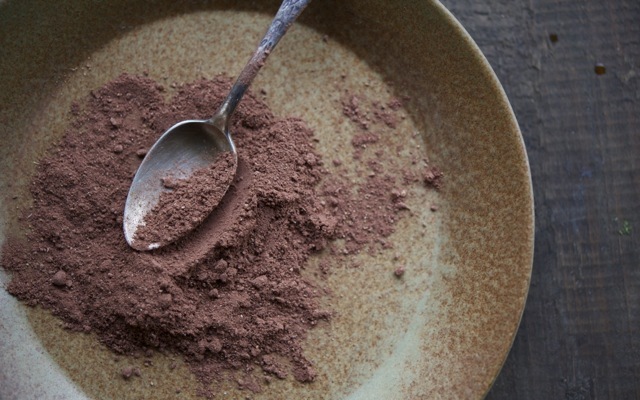 Apollonia is one of 41 blends created by Lior, a formally trained chef with a deep passion for spices. It's named for Apollonia Poilâne (
featured
in this week's
New Yorker
), scion of the famed French baking empire which makes a justifiably renowned
pain d'épices
(sort of like gingerbread) that inspired this complex mix. At once earthy and delicate, Apollonia contains top quality cocoa powder, ethereal orange blossom and a whiff of pepper. Lior keeps things mysterious by disclosing only the most prominent notes, but I'm sure I can also detect cinnamon and clove—or is it allspice? Whatever's in there, it's divine and begs to be added to everything from banana smoothies to chocolate shortbread to beef carbonnade.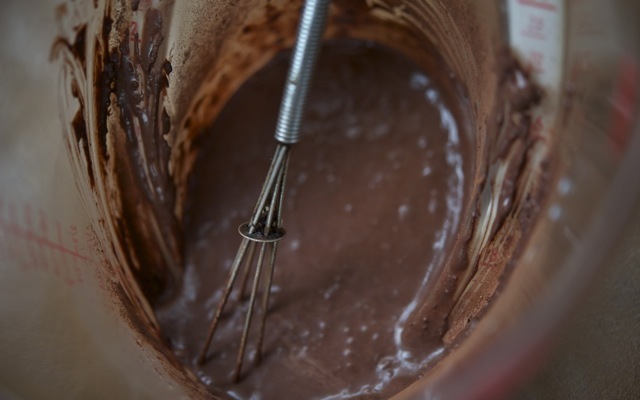 Apollonia also makes a wonderful addition to hot cocoa, a cup of which goes down like a charm on a blustery, grey afternoon. As always, I encourage you to use the very best ingredients you can lay your hands on, starting with the milk. I like raw milk if I can get it or whole milk from a local dairy that's low-heat pasteurized and not homogenized. I don't recommend reduced fat or that irradiated stuff in the box. For the cocoa, I use
Askinosie
. I sweeten it with rapadura, an unrefined sugar, and add vanilla and a pinch of salt. Try the technique of making a paste with the cocoa and a little cold milk, then whisking that together with the hot milk. It makes for a lush, beautifully blended and frothy drink.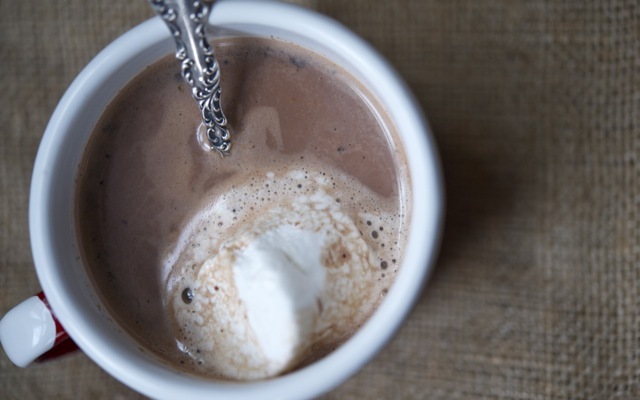 I'm perfectly capable of whipping up my own
marshmallows
, but the truth is I usually have a bag of Jet Puffs on hand because they just toast up better than any homemade or artisanal ones. Yes, even I eat Jet Puffs on occasion. I happen to like one in my hot chocolate. And that's how I do cocoa, tailored just for me.
*Of special note: I'm thrilled to have my recipes featured this week on
Edamam
, a smart and ambitious company (website & app) that's dedicated to helping people eat well by making better choices. Their database is full of great recipes. Drop by and check it out if you have a chance.
And don't forget to stop by the GLF Shop (now closed, sorry), where you can cruise the virtual aisles for some exclusive and lovingly handcrafted items ideal for holiday gift-giving.
Hot Cocoa
serves 2
— 2 cups plus 3 three tablespoons

best quality whole milk (ideally from pastured cows), divided

— 2 tablespoons

cocoa powder

— 2 teaspoons

Apollonia spice blend

— 1 teaspoon

vanilla extract

— 3 tablespoons

rapadura or organic cane sugar

— pinch

sea salt

— 2-4

marshmallows, optional
Pour 2 cups of milk into a small saucepan over medium-low heat. Add sugar and vanilla and heat slowly until steaming.


Meanwhile, whisk together 3 tablespoons of milk, cocoa powder and Apollonia in a pitcher or large glass measuring cup to form a smooth paste.


Pour steaming milk on top of paste and whisk vigorously to combine.


Divide between two small mugs and top with marshmallow, if desired.



Download Recipe