11.22.12
Count Your Blessings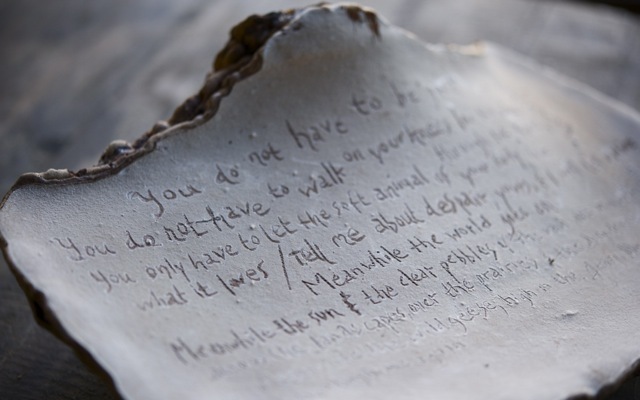 Wild Geese
by Mary Oliver

You do not have to be good.
You do not have to walk on your knees
For a hundred miles through the desert, repenting.
You only have to let the soft animal of your body
love what it loves.
Tell me about despair, yours, and I will tell you mine.
Meanwhile the world goes on.
Meanwhile the sun and the clear pebbles of the rain
are moving across the landscapes,
over the prairies and the deep trees,
the mountains and the rivers.
Meanwhile the wild geese, high in the clean blue air,
are heading home again.
Whoever you are, no matter how lonely,
the world offers itself to your imagination,
calls to you like the wild geese, harsh and exciting --
over and over announcing your place
in the family of things.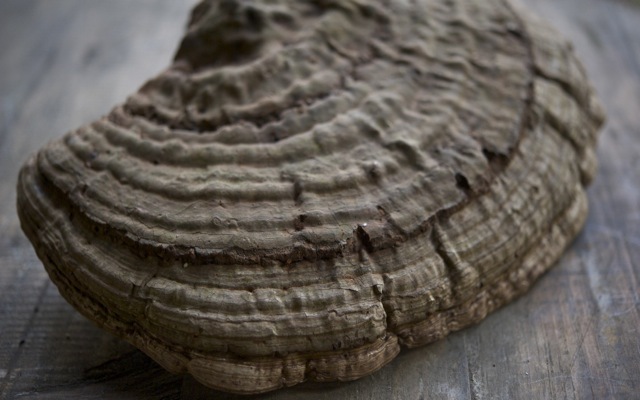 I found this perfectly intact specimen of Ganoderma applanatum on a tree near our house recently. This hard, woody bracket fungus is commonly known as the "artist's conk" because when the smooth surface of its underside is rubbed or scratched, it changes from light to dark brown, producing visible lines and shading. Mine was already a bit dry, but I pried it off the tree and was able to inscribe it with Mary Oliver's beautiful poem, a permanent reminder of the healing power of the natural world.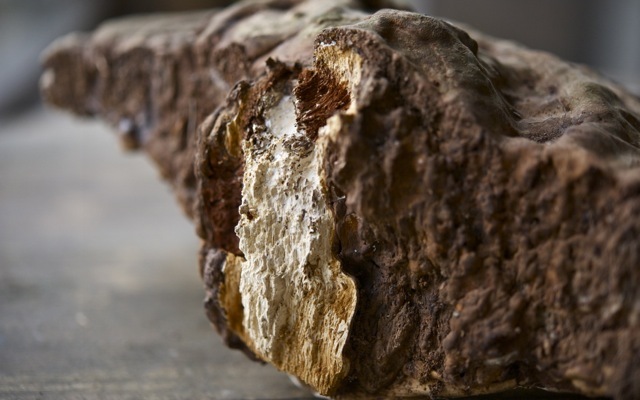 The artist's conch is a wood-decay fungus that consumes both dead heartwood and live sapwood, and is a common cause of the death of many trees, including beech, poplar, horse chestnut, maple and oak. You can almost feel in the picture above the intensity with which it clings to the tree.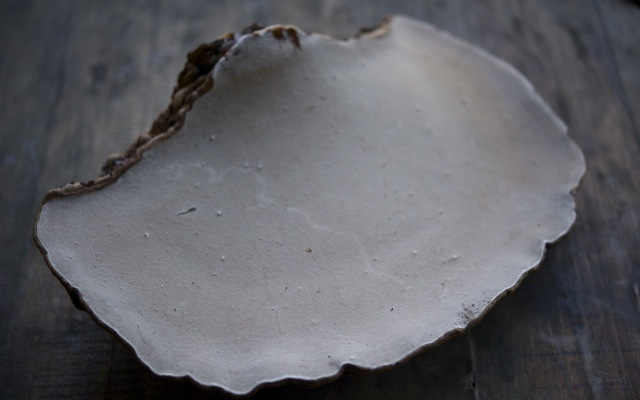 The surface of mine had dried to a firm putty grey. I used the sharp tip of a long screw for the inscription. It was a painstaking process which reminded me that one of the things I am most grateful for—especially now, with the first half of my life behind me—is time. Time to think, to ponder, to dream. Time to love, to learn, to create. But most of all, time to simply be.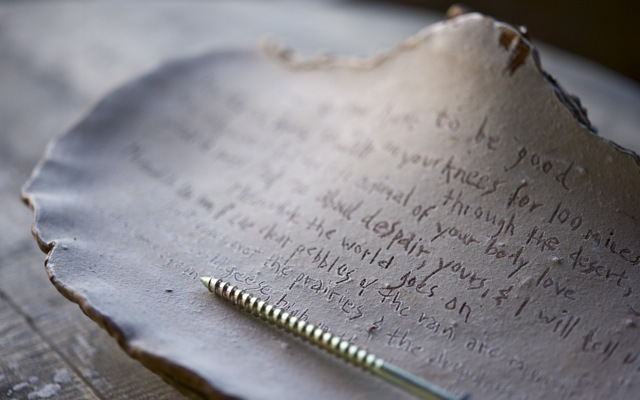 On this Thanksgiving day, I remember those who are no longer with me: the detached, the departed, the dead. I think of all those whom I treasure, the many blessings of love and friendship that sustain me through good times and bad. I feel lucky to stride out into the woods, inhaling the clean air; to hunker down in my cozy cottage; to inhale the steam from a bowl of nourishing soup; to hold the hand of a good man. Let's count our blessings today. Thank you for being among mine.

Happy Thanksgiving. xo