10.12.12
Hot Links
Did you know that October has been rechristened Goatober? As part of Heritage Foods' "No Goat Left Behind" program, the month is now officially dedicated to learning about, loving and, yes, eating these wonderful animals. If you love goat cheese but are appalled by the idea of eating goat meat, I highly recommend you watch this excellent
video
and get educated about how the world of dairy works. Then get out and eat some delicious, nutritious goat! If you live in New York City, there are 53 participating restaurants that will be putting this undervalued meat on their tables this month (and hopefully on an ongoing basis), including
Minetta Tavern
,
Colicchio and Sons
,
Momofuku Noodle Bar
,
Fette Sau
,
Gran Electrica and
Parish Hall
. And now, without further ado, some links for you to peruse. I'm having a couple of wisdom teeth yanked today and plan to use that as an excuse to put my feet up in front of the fire and read, snooze and surf the web to my heart's content. I hope you'll do the same (minus the sore jaw, of course).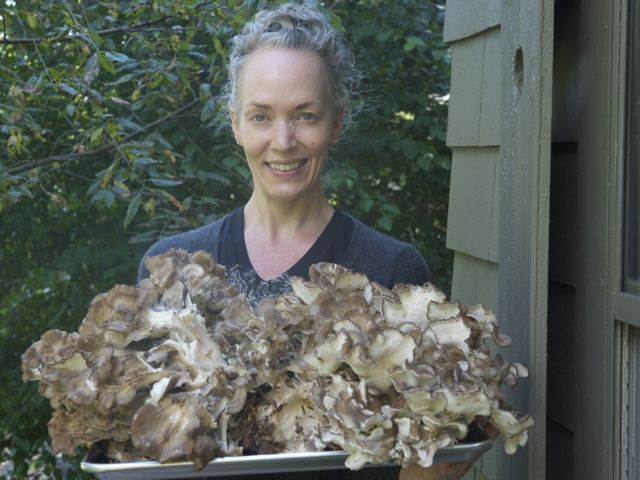 Despite looking in all the high-yield spots from last fall, I haven't found a single maitake (hen of the woods) this year. But I haven't given up hope! For all of you who are interested in foraging for mushrooms,
here
are some good tips and resources for beginners.
Need more
inspiration
to go mushroom hunting?
Essential
viewing
for women and all those who love them
An interesting
take
on why food writing matters
New to fish sauce? Learn how to use it more often
here


Some good
tips
on how to make cooking easier and more efficient
A
gluten-free bread
recipe that seems to have potential
Sweet Paul
for fall
A fantastic
interview
with Pulitzer-Prize-winning food writer Jonathan Gold
Everything you ever wanted to know about
chiles
Good for a
quick laugh
What you'll need to
dry
herbs, tomatoes and anything else still left in your garden
The latest
venture
from Dorie Greenspan and son Josh
Just got my review copy of
this
and I think you'll want to order it now
Have been loving
this series
; find it on Netflix or Amazon
Have a beautiful weekend! xoxo