5.18.12
Venice Vidi Vici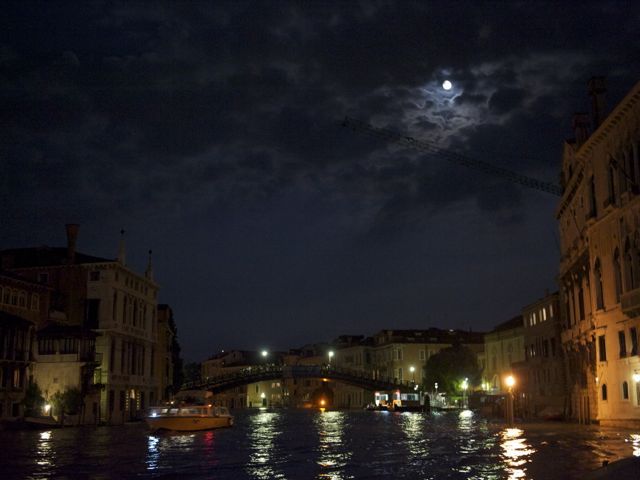 I've had fun all over again this week, going through the many photos from our vacation. I've showed you some highlights, but I haven't really shared the impetus for this trip. It all began with an invitation to celebrate the 50th birthday of my beloved college roommate in a palazzo on the Grand Canal. Who could refuse? Sixty lucky souls turned up at the Palazzo Loredan dell'Ambasciatore for a black-tie fête on the night of the super moon. It truly felt like the most special once-in-a-lifetime experience, but I hope we'll all end up back there when she turns 75. The palazzo was everything you might imagine: vast, lavishly furnished (including ornate Murano glass chandeliers) and complete with its own mustachioed butler. You could ride up to the palazzo in your water taxi, leap gracefully onto the small wooden dock and pass through the iron gate to the ground floor's echoing marble hall. What a life!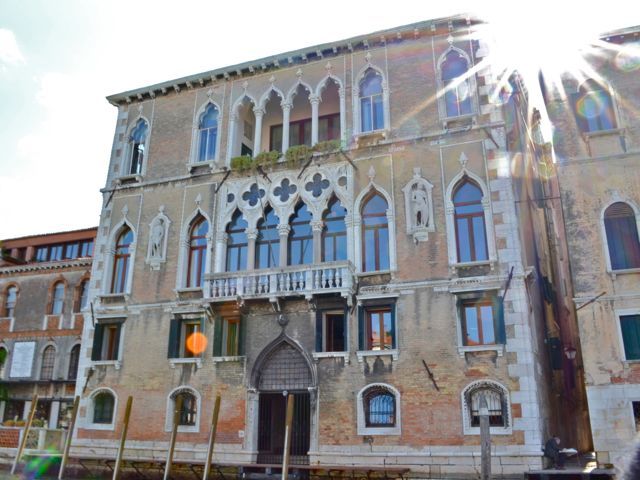 I loved perching on the edge of the balcony, next to the planters overflowing with ivy, taking the morning sun and watching the comings and goings on the canal. A vaporetto here, a gondola there, a ferry barge, a floating ambulance. Life on the water...
This is the view from the palazzo as the sun was going down.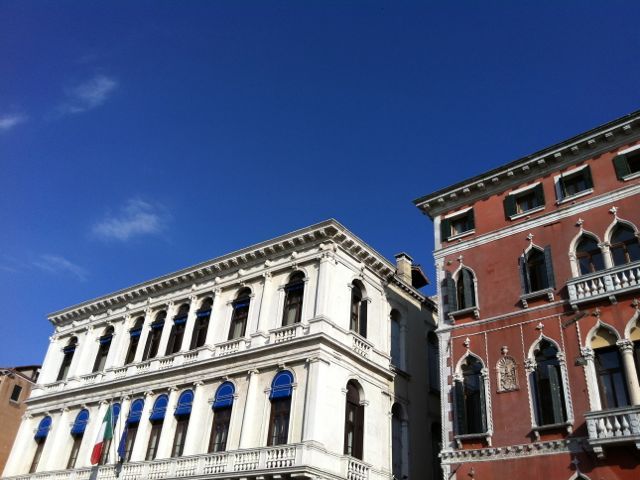 Most of the Grand Canal waterfront is taken up with these grand buildings. A few even have remnants of the original frescoes that used to adorn the façades. They're covered with the legendary Venetian plaster in varying states of disrepair, and the muted colors and occasional bright awnings are truly beautiful.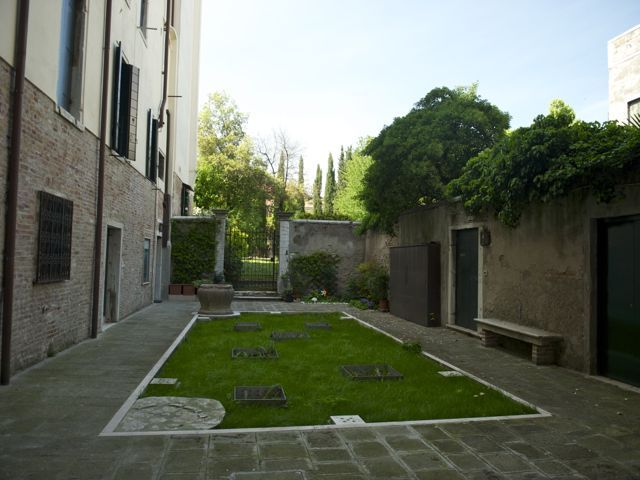 Our rather more modest digs were still quite wonderful. We rented a little two-floor apartment in the Dorsoduro sestiere, about a 5-minute walk from the palazzo Loredan, on Ca' Carmini. Our building was on a small canal, and opened onto this lovely courtyard, with a gorgeous garden beyond. Our door was the brown one on the right.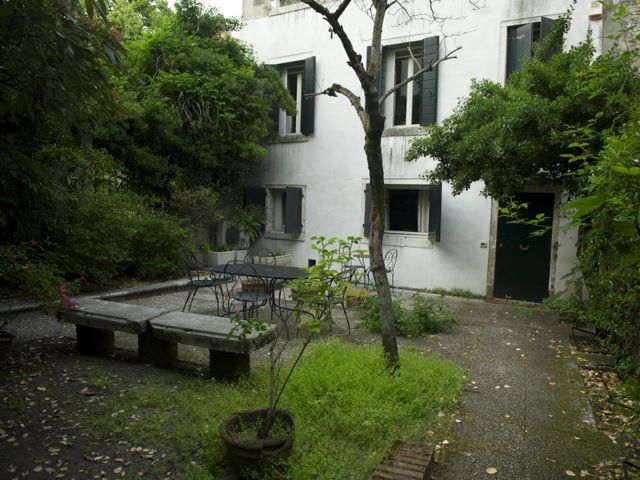 We had our own darling garden, with potted herbs and climbing roses. The bedroom had Venetian red walls and the lovely sitting room with its blue velvet couches was lined with shelves crammed with art books. Home sweet home, indeed.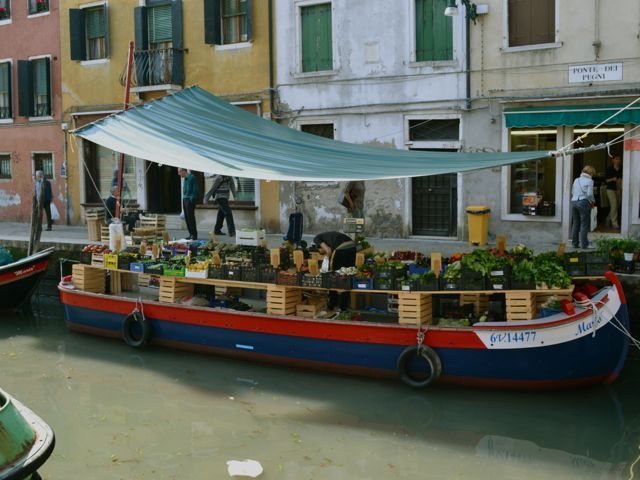 A stone's throw away, en route to our morning cappuccino (when in
Rome
Venice...), was this wonderful vegetable barge, loaded with fresh produce. Purple artichokes, stacks of zucchini with their puffy yellow flowers still attached, curling burgundy leaves of Treviso radicchio, fat white asparagus—I longed to cook at home one night, but we couldn't bear to stay in. I did buy a couple of small baskets of tiny wild strawberries just to bury my nose in their exquisite perfume.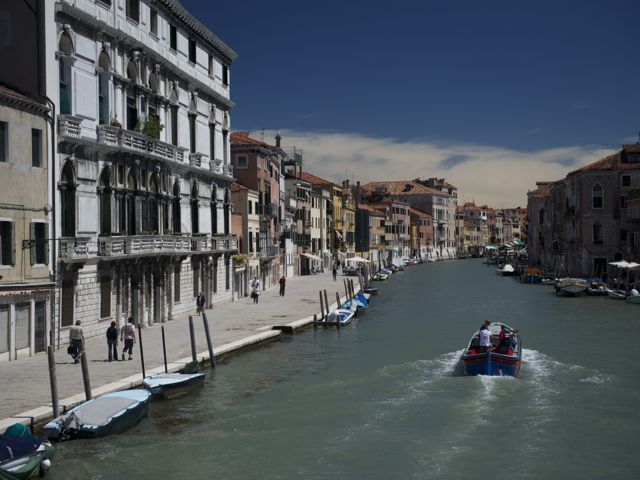 One afternoon we took a boat ride for a couple of hours along with a few pals. Our driver (captain?) was a proud native Venetian who knew so much about the city, and imparted all sorts of history and lore. As you can see, the weather was perfection and, with the wind in my hair and that fresh saline air in my face, I've never felt so alive.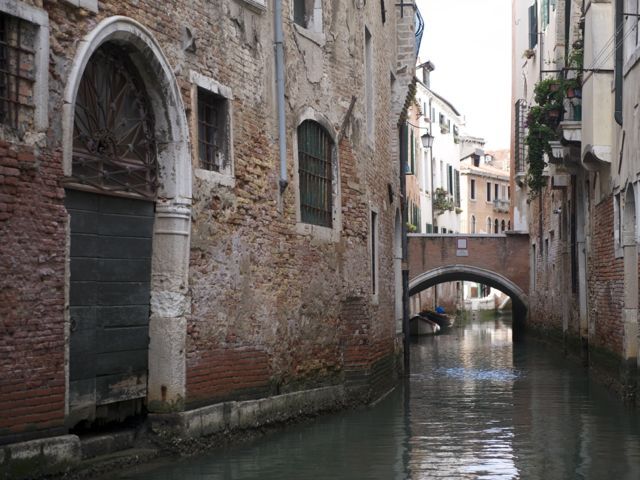 Around every corner you never fail to encounter the most picturesque vignette or breathtaking vista. Let me share just a few of the moments G captured with his marvelous eye for detail.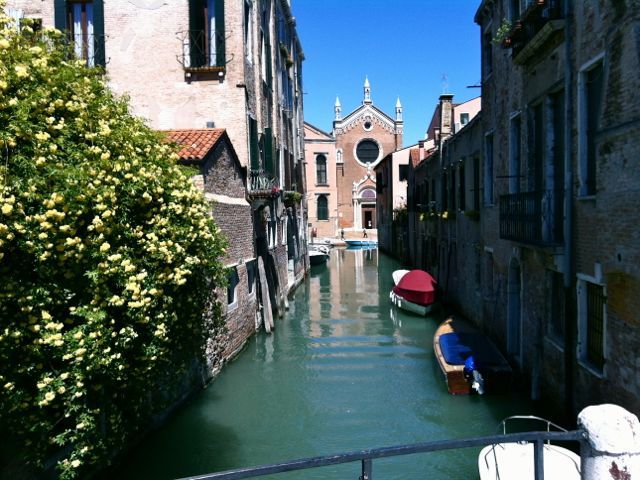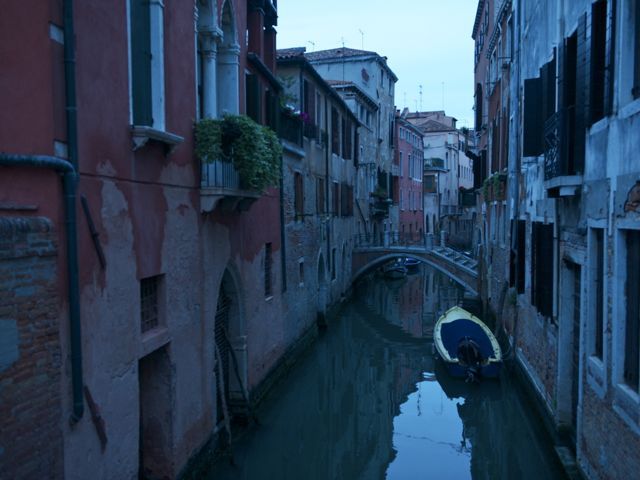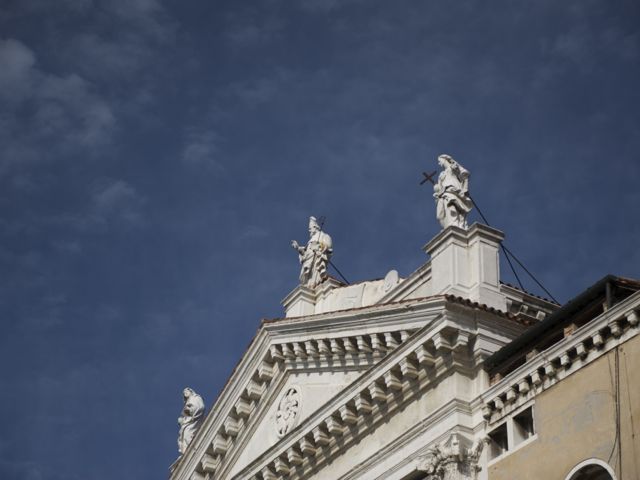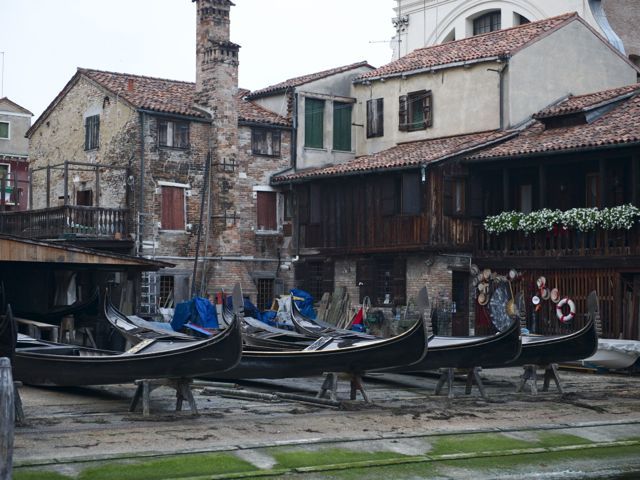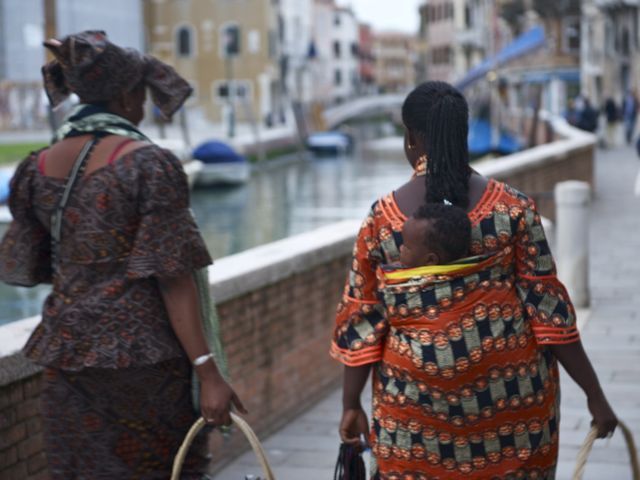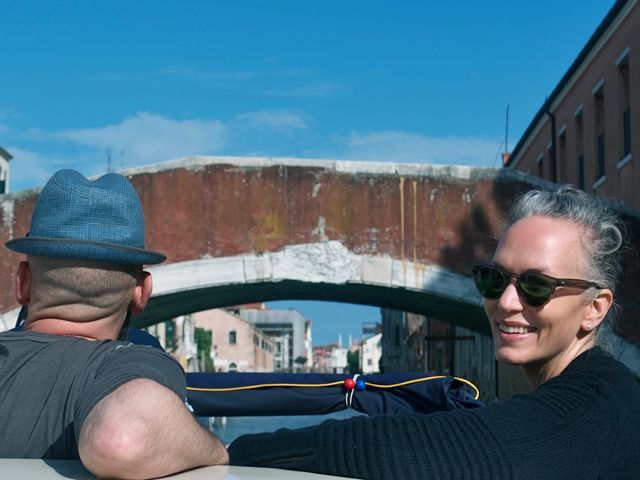 We came, we saw, we conquered. Or were conquered, more like it. Utterly slain by the magical beauty and irresistible romance of Venice. We shall return!
Wishing you could bring a little Venice into your home right now? Whip up a risotto, pour a hearty red and settle in to watch this. Or this. Or this (but not for the faint of heart). xoxo