2.8.12
Little Lamb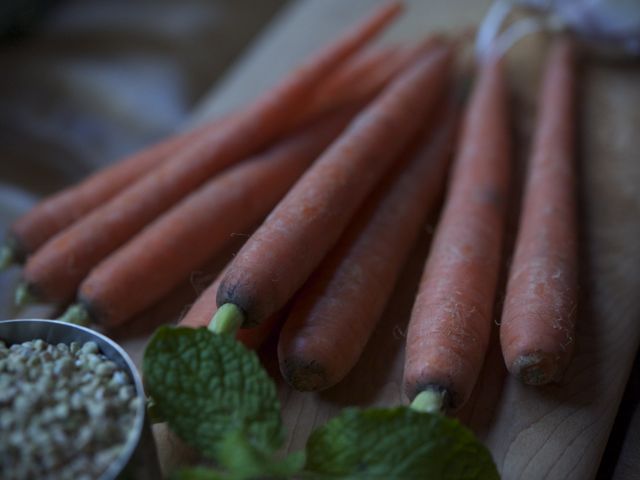 Valentine's Day is less than a week away.
And?
you say.
Surely you don't buy into such a trumped-up, commercialized holiday!
Ah, but love. Love. How can you resist a day set aside especially for the celebration of Love? Consider dispensing with the chocolate and fancy reservations and wrapped presents, but do compose a poem or arrange a fragrant nosegay. Draw a hot bath, or proffer a massage. And by all means, cook something indulgent for your beloved. Rather than the rich, heavy foods that seem to be the norm—how sad that short ribs have been rendered cliché—you may want to consider something a bit lighter. Fondue or a Japanese hot pot, perhaps, to underscore the shared nature of the meal. Is there anything more intimate than two forks clinking together in the same bowl? Serve a dry martini or a delicious fruity wine to set the mood. Whip up a sweet finish that lingers in the mouth as you sing each other's praises. If you are not
in
love at the moment, it's also wonderful to be with close friends, and celebrate another kind of love. There are so many. Take it wherever you can find it. It's healing, energizing, essential. It's everywhere. All you need is love. (And this wonderful recipe from Dan Barber, chef/owner of
Blue Hill
.)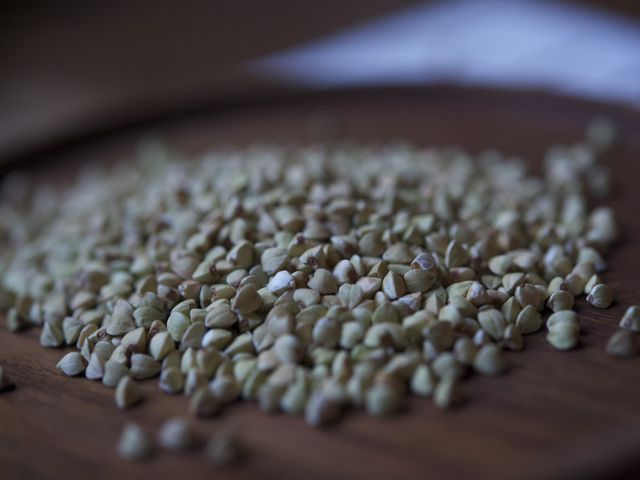 I worship
Dan Barber
. I love his dedication to beauty, his inspired approach to cooking and his obsession with growing and raising better food. I once saw him give a talk about trying to grow carrots infused with the flavor of almonds. (He failed, but heroically.) If you're not familiar with his particular brilliance, watch
this
TED talk where he discusses falling in love with a fish.When I read about this recipe in
Food & Wine
, I couldn't wait to make it. One of Dan's farmers brought him some beautiful bunches of carrots, and then walked away dejectedly muttering about how they'd just go into some sauce. So Dan decided to create a dish where the carrots are the star and the accompanying lamb plays second fiddle. Genius. Then, for good measure, he threw in an incredible carrot-enriched "porridge" to go with it. The whole meal is an extraordinary valentine to the carrot.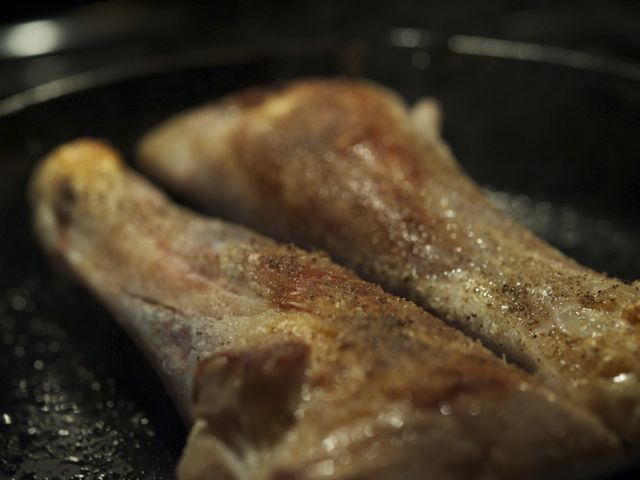 Carrots are braised in wine along with a browned and meaty lamb shank, which is then shredded and cooked in an accompanying sauce made from the pan juices. There's garlic and a hint of rosemary in there, but it's a pretty simple preparation.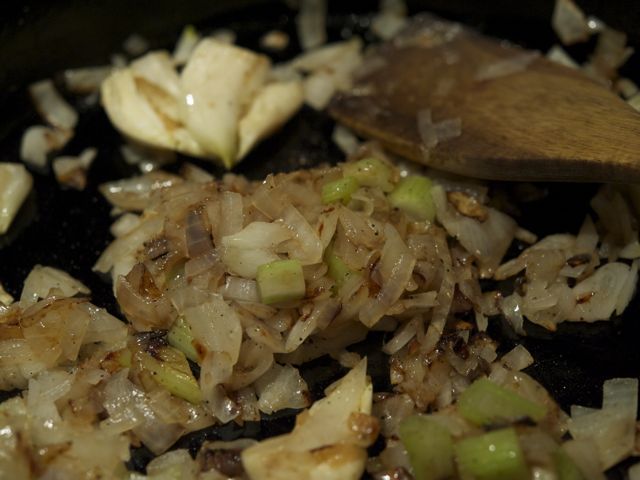 Onions, celery and garlic are sauteed in the pan in which you brown the lamb, then it's deglazed with a fragrant splash of wine and port.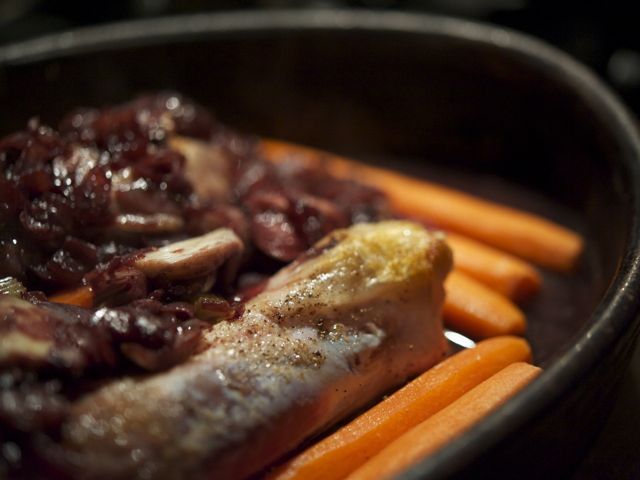 Whole carrots go into the pan for a couple of hours along with the lamb and the sauce, until everything is perfectly tender.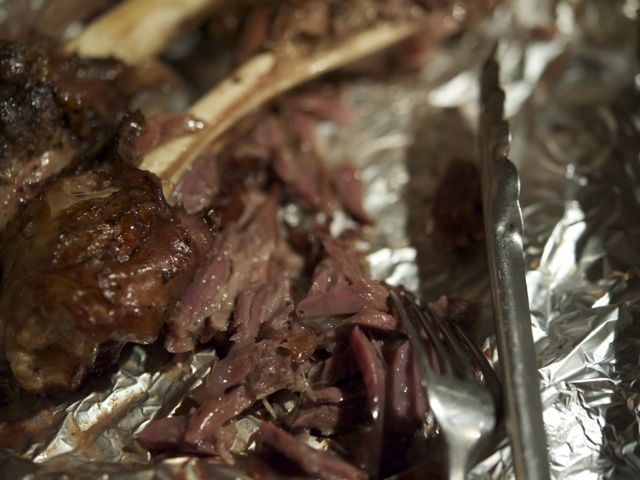 The lamb should fall easily away from the bone. Not into lamb? I could see this made into an entirely vegetarian dish starring just the carrots, though you might want to add some chunks of fennel or winter squash to the roasting pan.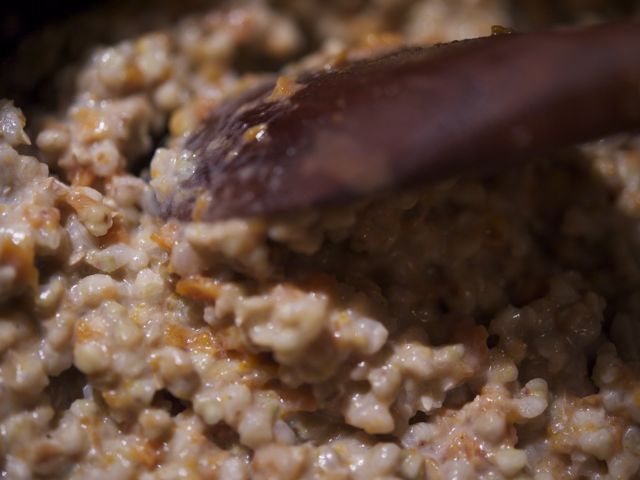 While the lamb is cooking, you prepare this wonderful porridge. Dan's is made with cracked emmer, a sweet and nutty wheat. (You can order some
here
.) I made a gluten-free version using hulled buckwheat, which was absolutely delicious. I think farro or barley would also work nicely. It cooks in a combination of milk and water until it's soft, creamy and pleasingly thick. Then comes the truly inspired part: you stir in a puree made from a couple of the carrots you've roasted, along with small additions of sherry vinegar and honey. I used
Mike's Hot Honey
, which gave it just the teensiest kick.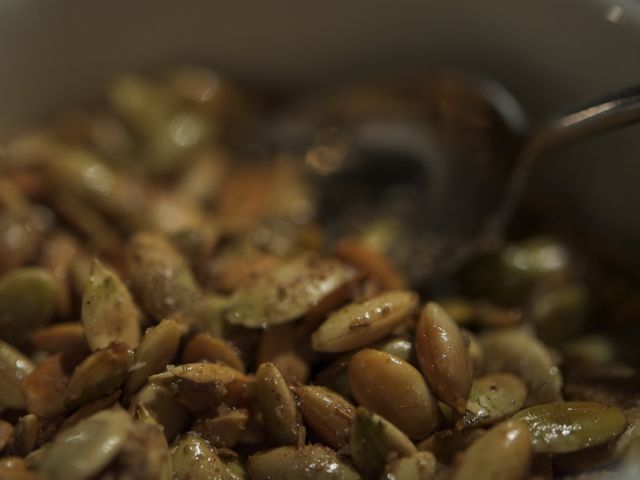 The divinity in Dan's cooking is in the details. He finishes this porridge with a touch of Parmesan, the savory crunch of roasted pepitas and some crushed cumin seeds. (I was thrilled to be able to use my
cumin salt
here!)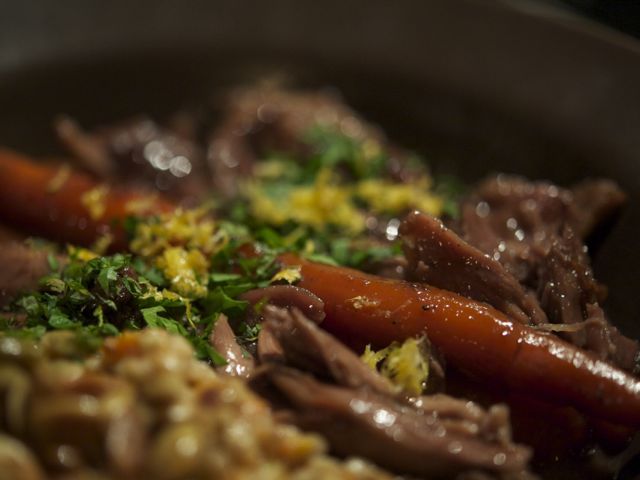 The carrots, sweet and substantial, anchor the plate. The lamb sauce is spooned around them. The porridge sits to the side, ready to catch all the juices. A sprinkling of minced mint and lemon zest add just the right notes of brightness. It's a winter dish, with the subtlest hint of spring. After all, the days are getting longer now and love is in the air.
Braised Carrots with Lamb Sauce
lightly adapted from Dan Barber's recipe in Food & Wine
serves 2
— 1

rosemary sprig

— 1/4 cup

ruby port

— 1/2 cup

dry red wine

— 1

celery rib, coarsely chopped

— 2

large garlic cloves, smashed

— 1

large onion, coarsely chopped

— 2 tablespoons

olive oil

—

salt & freshly ground pepper

— 1 one-pound

lamb shank

— 6

medium carrots

— 2 tablespoons

minced parsley and mint

—

finely grated zest of 1 small lemon
Preheat the oven to 325°. Season the lamb with salt and pepper. In a large skillet, heat 1 tablespoon of the oil. Add the lamb and cook over moderately high heat until browned on all sides, about 8 minutes. Transfer the lamb to a plate and pour off the oil.


Add the remaining 1 tablespoon of oil to the skillet and add the onions, garlic and celery. Cook over moderate heat until browned, 12 minutes. Add the wine and port and boil until reduced to 1/3 cup. about 4 minutes. Transfer to a roasting pan and add the rosemary. Arrange the lamb shank and carrots in the pan, add 1/2 cup of water and cover with foil. Bake for 2 hours, turning the lamb and carrots once, until the lamb is very tender.


Transfer the lamb to a bowl. Transfer 2 of the carrots to a plate to reserve for the Cracked Emmer and Carrot Porridge (recipe below). Transfer the 4 remaining carrots to a serving platter. Keep warm.


Strain the pan juices into a saucepan, pressing on the solids. Boil over high heat until reduced to 1/2 cup, 7 minutes. Shred the shank meat and add it to the pan juices; season with salt and pepper.


Sprinkle the herbs and lemon zest over the carrots. Surround the carrots with the lamb and sauce and serve with the porridge.



Download Recipe
Buckwheat & Carrot Porridge
lightly adapted from Dan Barber's recipe in Food & Wine
serves 2
— 1/2 cup

cracked emmer wheat, or hulled buckwheat

— 3/4 cup

whole milk

— 2

braised carrots, chopped

— 1 teaspoon

sherry vinegar, or more to taste

— 1 generous teaspoon

honey

—

sea salt

— 2 tablespoons

roasted and salted pumpkin seeds

— scant 2 tablespoons

freshly grated Parmigiano-Reggiano

— 1/4 teaspoon

crushed cumin seeds (or substitute cumin salt for these and salt above)
In a medium saucepan, cook the cracked emmer or buckwheat over moderate heat, stirring, until it is toasted, about 1 minute. Whisk in the milk and 1 cup of water and cook over low heat, whisking often, until the porridge is thick and the grains are al dente, about 20 minutes. (You can take this off the heat and hold until ready to assemble later, if needed.)


Quarter the braised carrots and puree them in a food processor.


Stir the carrot puree into the porridge along with the sherry vinegar, honey and cheese, and season with salt. Top with the roasted pumpkin seeds and crushed cumin seeds (or cumin salt) and serve.



Download Recipe