10.28.11
Tricks & Treats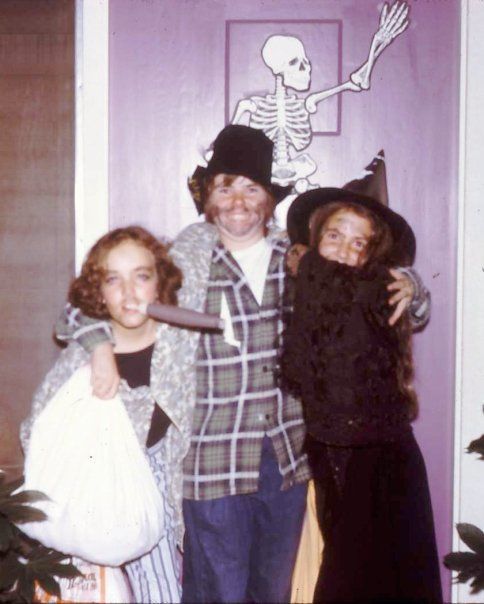 I think I told you last year that Halloween was always a rather conflicted holiday for me as a child. It was my mother's birthday, and I felt very torn between wanting to stay and celebrate with her and itching to get out there with my pillowcase to haul in as many Sugarbabies and Milky Ways as possible. As you can see from the photo above, I did not hesitate to give in to my baser desires. (It appears my old friend and I both opted for the hobo route that year. She was probably looking for any excuse to dress up like a man, and I seem to have been working out some "cigar" issues of my own.)At that time, I had no qualms about scarfing down my ill-gotten gains, and my parents, usually sticklers for good nutrition, were strangely (but luckily) not among those who sorted through their child's stash leaving behind only those stupid little boxes of raisins we all resented. But now I cringe at the thought of the veritable rivers of high-fructose corn syrup, and am sad that homemade treats are frowned upon as Halloween giveaways. (The old razor-blade in the apple, remember?) Still, I'm going to offer you some options to that ubiquitous candy jar that seems to show up around this time of year and stay more or less replenished throughout the coming few months. Treats? For sure. But a few tricks to make them just a little healthier.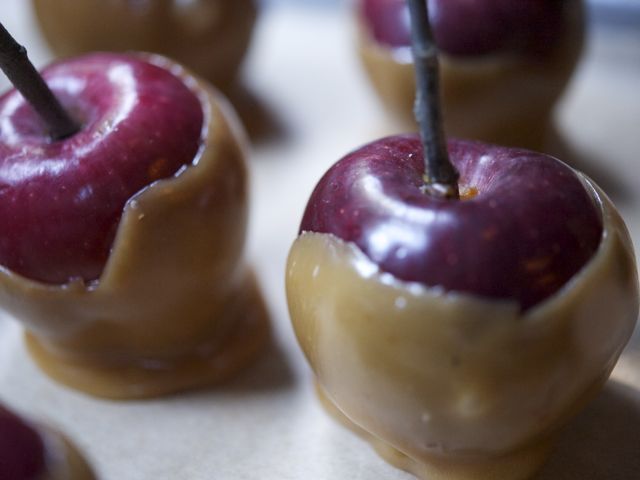 And on some days, that apple can be enrobed in a little buttery caramel. You have the option to dip these in chopped nuts or grated coconut or even a little granola. Go crazy. Here's the
recipe
in case you missed it a couple of weeks ago.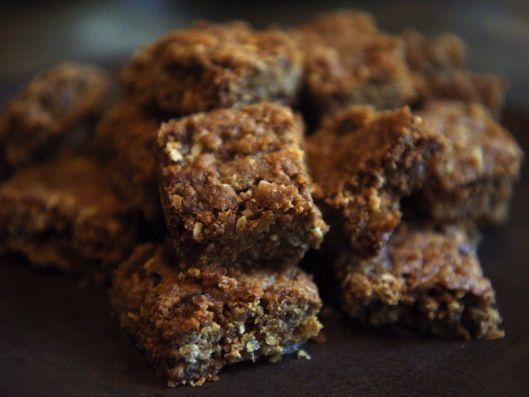 I'm not the most prolific baker, and I'm not prone to coming up with my own recipes in this area, but I am proud of these
spicy shorties
. Buttery little shortbread squares loaded with spicy ginger and cardamom, they are routinely scarfed down by old and young alike.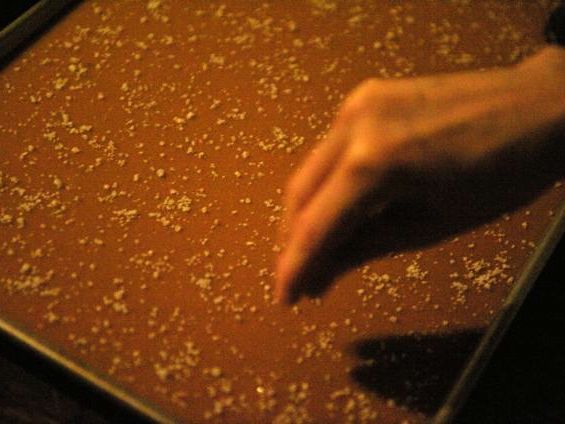 Do I need to tell you yet again about the joys of making your own caramels? Classic
golden vanilla
sprinkled with crunchy sea salt...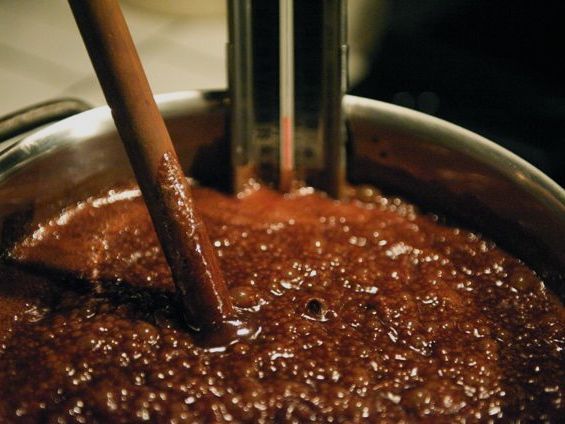 ...or
chocolate
, which I like to infuse with chile. These are not something you just quickly throw together, but once you've made them you'll never look back.
Making your own marshmallows is a lot easier than it might sound. It's a lot of whipping and not much more. Go ahead and experiment with some fun flavors.
These
are infused with carrot and, even though I'm not really a fan of the whole sweet potato casserole thing, they were actually delicious broiled atop buttery garnet yams.
When I make this shockingly decadent
vegan chocolate mousse
I like to top it with candied pumpkin seeds (featured with a squash soup recipe
here
), but they're also great as a snack on their own.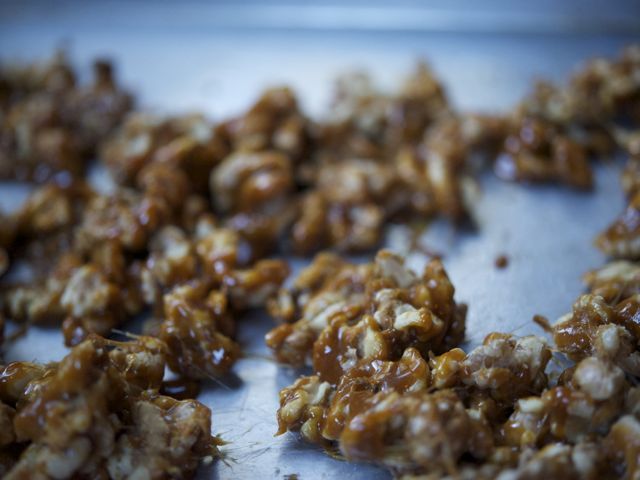 Or try a simple nut brittle, like this
walnut brittle
. It couldn't be easier and, though relatively high in fat, nuts deliver the good kind along with plenty of other benefits.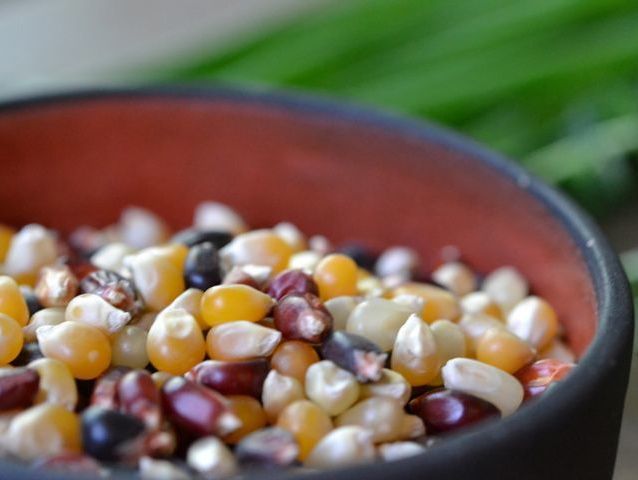 Last, but most definitely not least, I remind you once again of the insanely, deliciously addictive Maple-Pecan-Cranberry popcorn, affectionately known in these parts as "
Crack
." In fact, I may have to head into the kitchen right now to whip up the first batch of the season. Sounds like the perfect early start to a great weekend...