10.19.11
Queens for a Day
G's short film
Aftershock
was screened for an all-Chinese audience in Queens a couple of months back, and we took advantage of the occasion to have lunch and do a little shopping in the neighborhood. Before we moved upstate, we lived on the Bowery in Manhattan, on what was essentially the edge of Chinatown, but that does not prepare you for the immersive scene you find in Flushing. All of a sudden Chinese is the spoken language and your white face stands out, though no one gives you a second look. I hope I don't sound like too much of a rube when I say it feels like being in a foreign country. But this is a good thing! It was so exciting to be able to explore and discover just a few subway stops into this outer borough. We had read about
Sky Foods
, a newly opened 36,000-square-foot supermarket that stocks food from China, Taiwan, Thailand, Vietnam, the Philippines, Korea, Japan, Indonesia, India and Singapore, so that was definitely on our list. And we decided to have lunch at Fu Run, a place specializing in Northeastern Chinese cuisine, most notably something called the "Muslim lamb chop."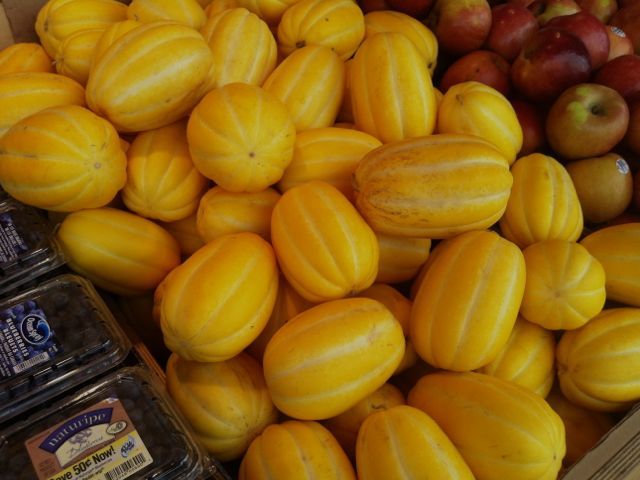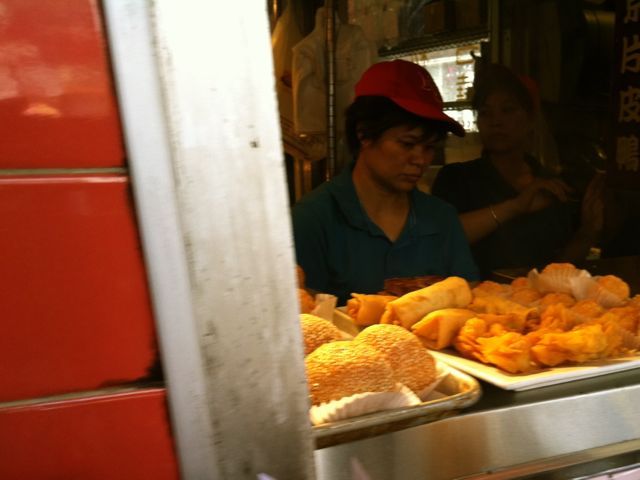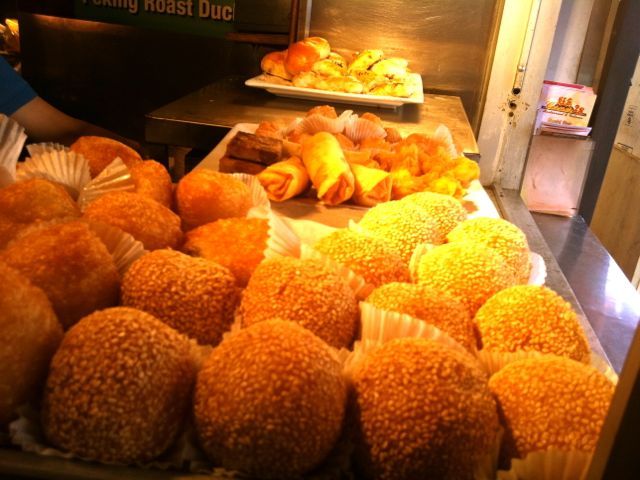 There are tons of food stalls and open markets lining the main drag in Flushing, and bubble tea, with big chewy balls of tapioca, is especially popular. I love the stuff, though it's harder to find it made with good quality tea as opposed to those with overly sweet and artificial flavors like lychee and peach.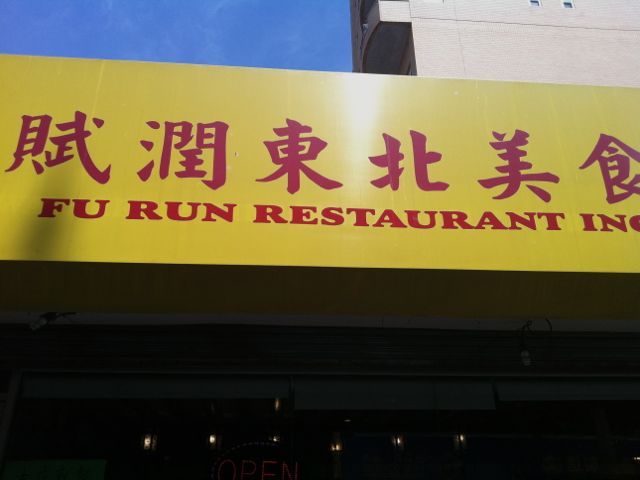 When it was time for lunch, we made our way to
Fu Run
, a centrally located restaurant that's clean but rather unremarkable. It's been touted online (Yelp, Urban Spoon) and in various blogs, especially for the Muslim lamb chop, which we ordered straight away.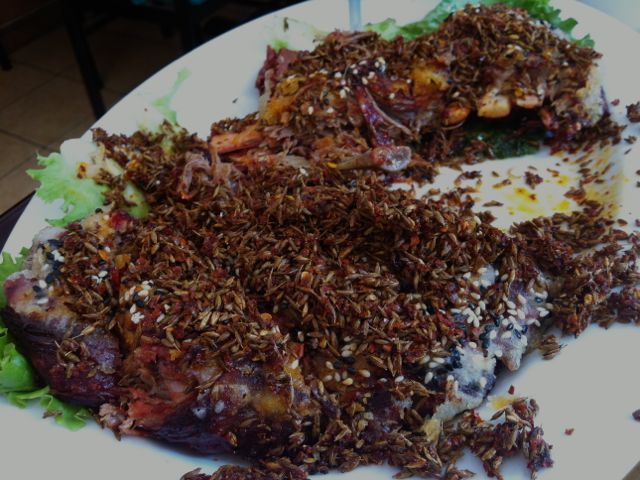 It's actually a rack of ribs, not that you can make anything out beneath the insane coating of cumin and sesame seeds. This crust is fried to an oily, crispy crackle that floods your mouth with flavor and sensation. It's spicy, yeah, but also crunchy and salty, and the meat underneath slips from the bones in rich slivers. Allahu Akbar, indeed. We took pity on some shell-shocked tourists sitting next to us who had ordered all wrong (the menu also features more adventurous dishes like conch, pork elbow and squid legs) and gave them a taste of the lamb, which was clearly a highlight for them.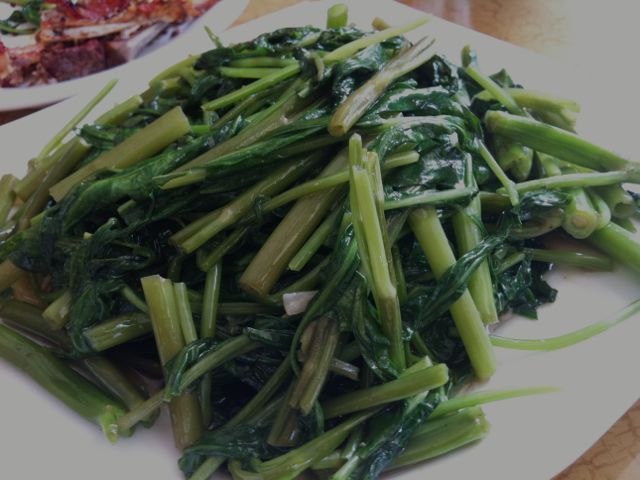 The dumplings were tasty, if somewhat incidental, and the greens with their hollow stems were an essential counterpoint to the rest of the meal. Had we been with a larger group, we would have been able to try more of the many tempting regional dishes on the menu, so I'm guessing we'll go back.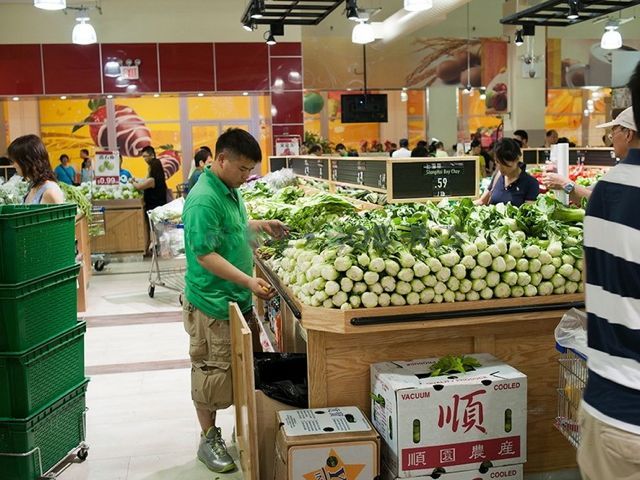 Sky Foods is enormous and endlessly fascinating. We got some dried seaweed that looks like one of those snagged Rodarte sweaters; Korean chile paste; freeze-dried tofu; soba noodles; XO sauce; shrimp paste that you slice and fry to make chips; and black sesame pudding mix. And that's just the stuff I remember. The rest is squirreled away in various cupboards and pantries already overflowing with international ingredients.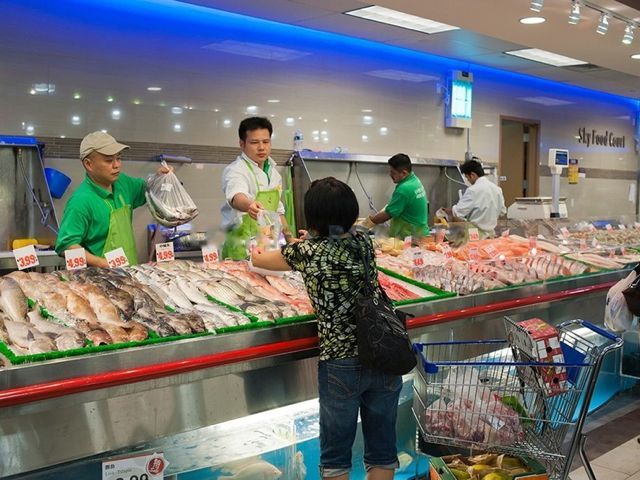 The fish and meat counters were mind-boggling, with everything from black chickens, lung and tripe to live frogs, barnacles and eels. We didn't buy any of it, mostly because I am very particular about provenance these days and I felt a bit too awkward to inquire. That said, the staff seemed friendly enough and there were lots of organic vegetables and rice to be had. I'm already dreaming about my next trip there...