9.7.11
Fungal Infection
I've caught the bug. My latest obsession is foraging for wild mushrooms. At this point, it's really not about eating them. I need to know much more about these fascinating fungi before I bring them to the dinner table. For starters, there are thousands upon thousands of different varieties! And you have to learn all the finer points of identification to be truly certain before popping one in your mouth. As the saying goes, "When in doubt, throw it out!" But with all the rain we've been having, the woods are fairly teeming with shrooms of all shapes and sizes and, after a recent gift of wild black trumpet mushrooms foraged by my friend Tomo in the woods near her house, I am hell-bent on finding my own mother lode of something, somewhere, sometime. In the meantime, let me just share with you a few of the gorgeous specimens I collected after (and during) the recent downpours.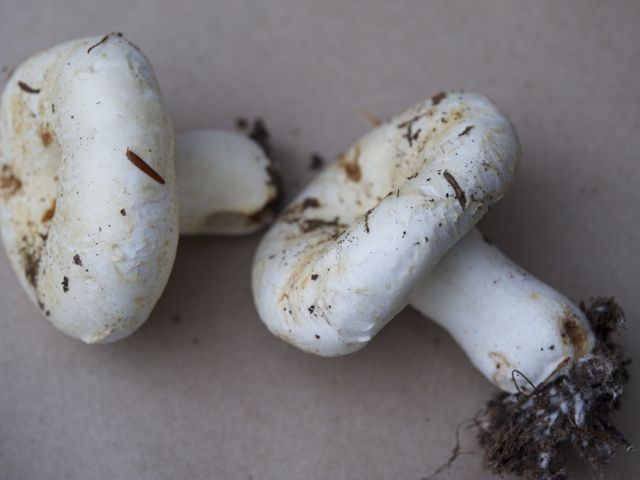 It's quite likely I have not identified all these correctly, so please feel free to chime in if you know something I don't! The woods are riddled with milk caps of all sizes, mostly the buff-colored ones, some as big as a baby's head.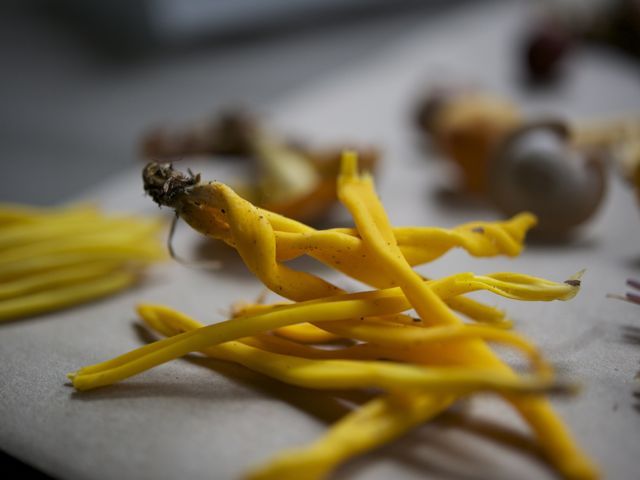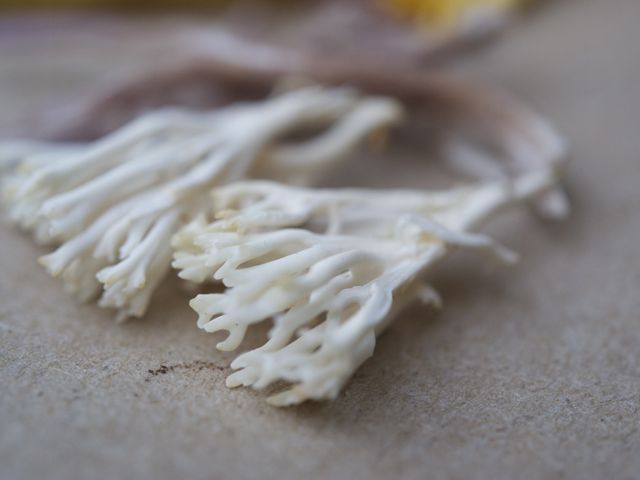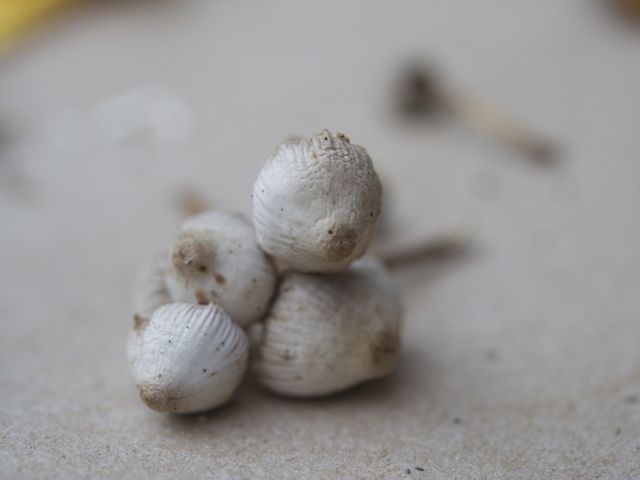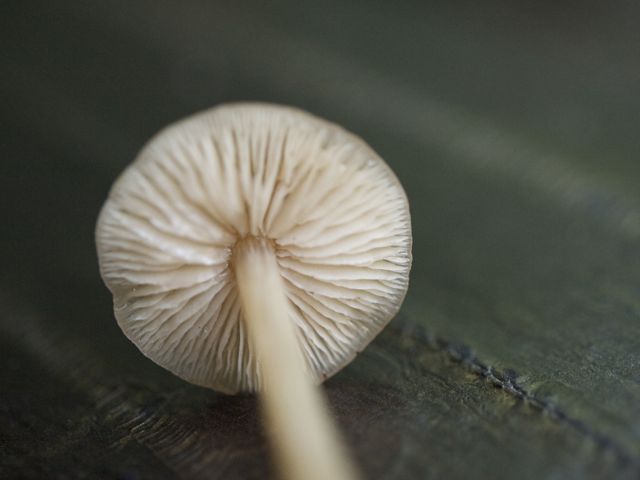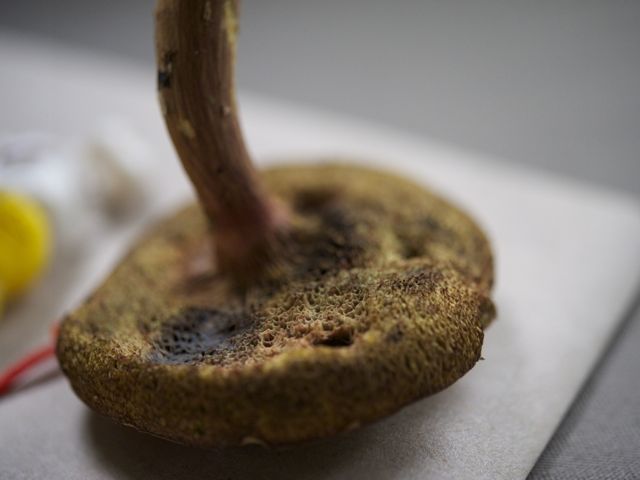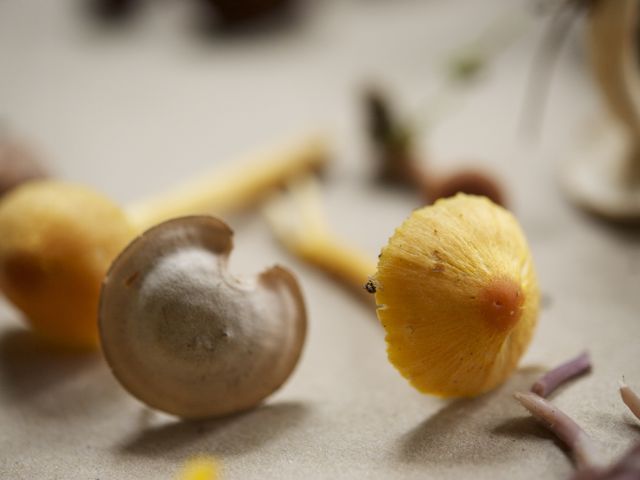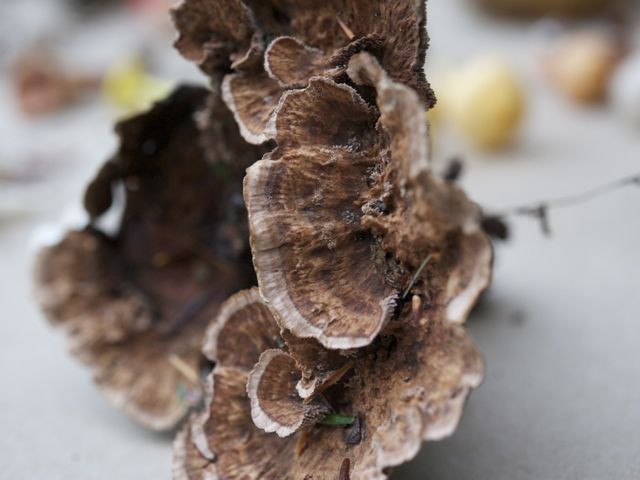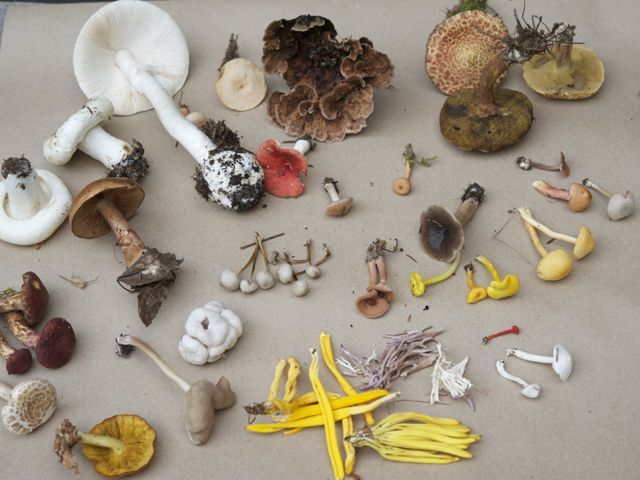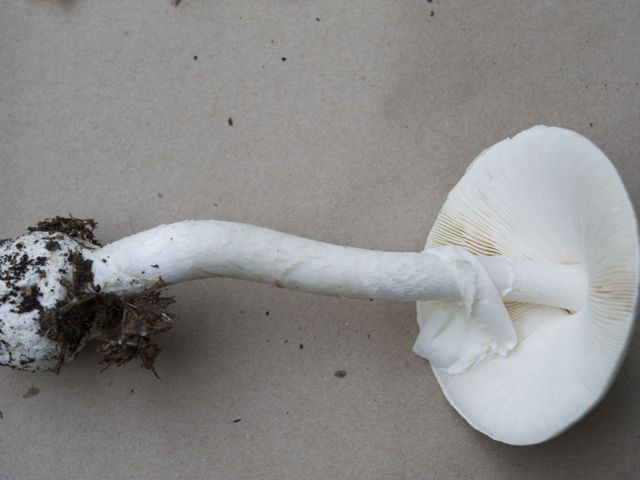 I was lured over to this gorgeous, classically shaped toadstool by its luminous and pristine whiteness. I brought home several, praying that it was something edible only to discover that this variety is responsible for more than 90% of all mushroom-related fatalities! I think this is either amanita phalloides (Death Cap) or amanita virosa (Destroying Angel). I am not making these names up. Apparently, there are a couple types of these that are not poisonous and are considered almost as delicious as chanterelles or morels, but you have to be a shroom genius to know the difference.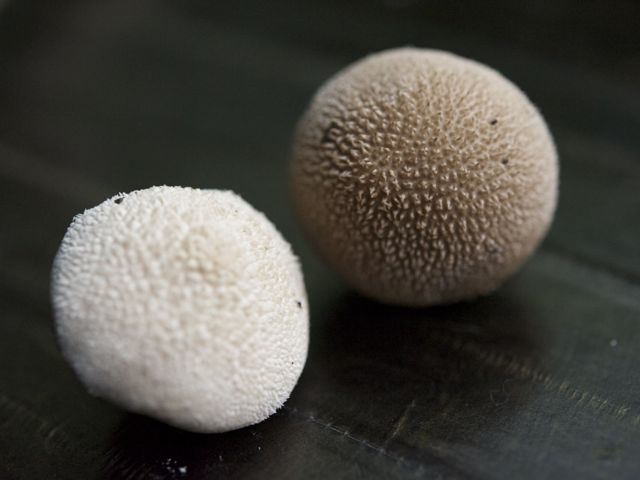 These are like little marshmallows, like mushrooms without a stem; they sit right on top of moss or a log, usually. Essentially, they are little round spore cases. When you squeeze them, they release a dusty puff of spores, known by some as "pixie farts"! I swear!And on that note, how about a recipe for risotto with wild mushrooms? You should be able to forage for them at your local farmers market. Buy some extra and dry them for later; they are easily reconstituted and can even be ground into a pungent powder that's lovely for cooking. All this rain does have a silver lining...
Wild Mushroom Risotto
very lightly adapted from Bon Appétit
serves 6 as a first course
— 9 1/2 tablespoons

butter, divided

— 1 1/2 pounds

fresh wild mushrooms (black trumpet, chanterelles, hen of the woods, etc)

— 7 cups

homemade or best quality chicken stock (you can use vegetable, if you like)

— 1 tablespoon

olive oil

— 3/4 cup

leeks, finely chopped white & pale green only

— 8-9 ounces

arborio or carnaroli rice

— 1/4 cup

dry white wine

— 1/4 cup

dry white vermouth

— 1/4 cup

parmesan cheese, grated, plus more for serving
Melt 2 tablespoons butter in heavy large skillet over medium-high heat. Add 1/4 of mushrooms and sprinkle with sea salt. Sauté mushrooms until tender and beginning to brown, 3 to 4 minutes. Transfer mushrooms to medium bowl. Working in 3 more batches, repeat with 6 tablespoons butter, remaining mushrooms, and salt and pepper.


Bring 7 cups chicken broth to simmer in medium saucepan; keep warm. Melt remaining 1 1/2 tablespoons butter with olive oil in heavy large saucepan over medium-low heat. Add leek, sprinkle with salt, and sauté until tender, 4 to 5 minutes.


Add rice and increase heat to medium. Stir until edges of rice begin to look translucent, 3 to 4 minutes. Add white wine and vermouth and stir until liquid is absorbed, about 1 minute. Add 3/4 cup warm chicken broth; stir until almost all broth is absorbed, about 1 minute.


Continue adding broth by 3/4 cupfuls, stirring until almost all broth is absorbed before adding more, until rice is tender but still firm to bite and risotto is creamy, about 10 minutes. Stir in 1/4 cup grated Parmesan cheese.


Transfer risotto to serving bowl or individual bowls. Pass additional Parmesan alongside.



Download Recipe