9.16.11
Shop Talk: Openings & Discoveries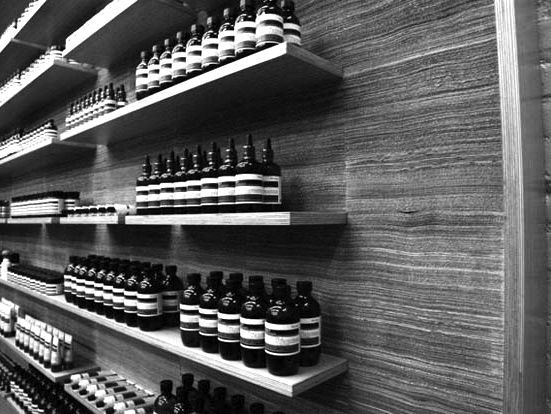 I've told you before of my longstanding devotion to
Aesop
, the Australian skin- and body-care company, and FINALLY they have arrived in New York. They put so much thought and creativity into everything they do—from their all-natural, socially-conscious products to their creative store design—that it's a pleasure to support the brand. First they opened a kiosk in Grand Central Station, and now their 40th stand-alone location has opened in Nolita, with University Place and Bleecker Street outposts slated for later this year. The unifying design theme, from local architect Jeremy Barbour, is the use of repurposed editions of
The New York Times
. It creates a soft, faintly industrial look that's a fine, neutral backdrop for the products. Run, don't walk, to stock up on their wonderful Geranium Body Scrub, Fabulous Face Oil and Vetiver Deodorant. They've also launched
Thirty Views of New York
, a month-long series of recommendations from a diverse roster of cultural luminaries. Every day through October 11th, a different contributor shares a favorite location in New York. It's all part of Aesop's "passionate engagement with the cultural landscape," and is of a piece with their excellent newsletter, which pulls together an international listing of interesting and timely things to do, eat, watch, read, etc.On my way to Tribeca the other day, another new store on West Broadway caught my eye, and I stopped in for a quick look. Turns out it was
Treasure & Bond
, new from Nordstrom but disguised as a downtown hipster boutique.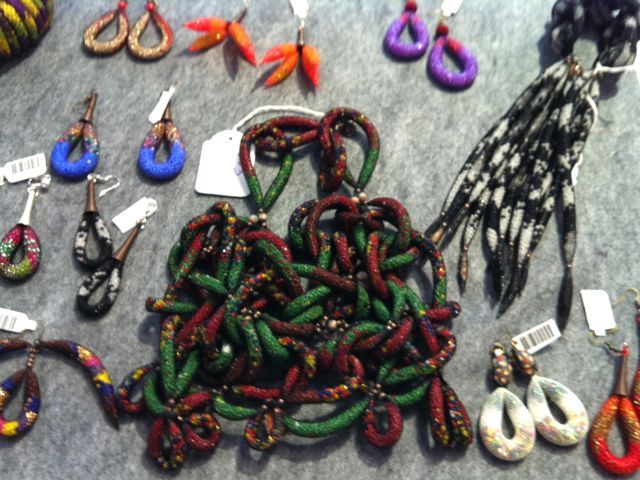 OK, yes, I'll admit I was fooled for long enough to think the place was cool before I realized that it was posing. But so what? Turns out they donate 100% of their profits to some worthy New York City non-profits. I tamped down my inner snob and took a look at the merch. There were a number of very interesting jewelry collections, and I wound up buying a gorgeous pair of Gothic-looking earrings in carved black horn. There were some nice textiles, books and other unique objets. And it was all really affordable. I was in a hurry so I never even made it upstairs to check out the clothing. But I might go back.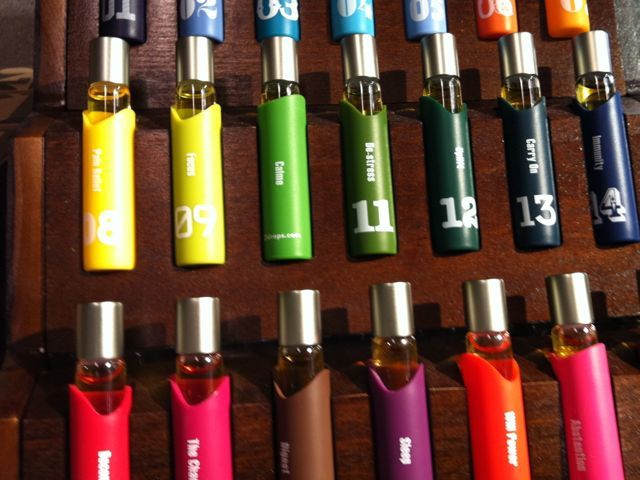 Listen, I don't mean to encourage mindless shopping. "Retail therapy" is a sad concept. I mean, go for a hike or something. Read a book. Sheesh. But gifts do need to be purchased. The occasional treat must be had. And everyone needs a new pair of boots, right? Here are some online sites I think you might like.
Best Made Company
- Beautiful axes, great t-shirts, excellent gear. Perfect for country bumpkins and bearded urbanites who aspire to rough-&-tumble chic.
DBO Home
- Gorgeous homewares, including lovely handmade stoneware and porcelain.
The General Store
- A very nicely curated selection of well-designed, useful and good-looking products.
SkinCareLab
- My wonderful dermatologist, Bradford Katchen, has put together an excellent collection of international brands and some truly effective products. Some of my favorites include Anthelios sunscreens, Epicuren masks and Apookalips lip balm.
Modern Alchemy, Historical Collection
- Scented candles with fragrances inspired by specific times and places of the past. I am in love with Speakeasy, a blend of gin, pipe tobacco and wood. Men enjoy this aroma, too.
Raw Guru
- I've probably told you about this place before, but if you want to stock up on virgin coconut oil (for cooking), raw blue agave and other superfoods (carob powder, spirulina, maca, etc) the quality is good and the price is right.
Opening Ceremony
- Perhaps you've heard of this uber-chic NYC boutique? If you need a quick fashion fix, you can shop online. They have a lot of fun collaborations with everyone from Rodarte to Pendleton. It's convenient, easy and they have great sales. I recently got a fantastic Christopher Kane t-shirt for a song.
Woodlands Supply Co.
- No-nonsense, super-functional, well-crafted clothing and gear with a rugged sensibility.Any great resources you can share with me?