6.16.11
Quick Pickles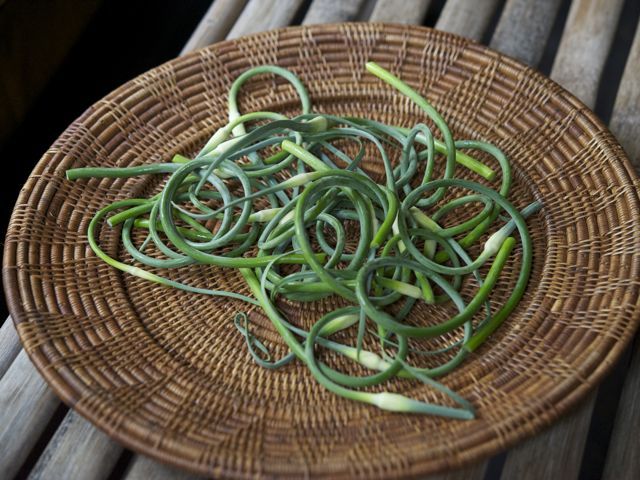 I know I'm always droning on about making your own this and growing your own that. My life must seem like some sort of Laura Ingalls Wilder fever dream. The truth is, between one thing and another, things are pretty hectic here, too. Just 'cause I'm a country gal, it don't mean I got all the time in the world. But I do what I can, and I can when I can. Don't be put off by putting up! (OK, I'll stop now.) Seriously, just because you don't have the time or inclination to be canning pint after pint of jams and pickles, doesn't mean you can't throw together a quick batch just to keep in the fridge. Skip the whole "canning" step entirely! Make one jar of chutney or one pint of pickles. Here, for instance is less than half a pound of garlic scapes I picked up at the farmers market. I decided to pickle them and the whole process took about 15 minutes. You can do this.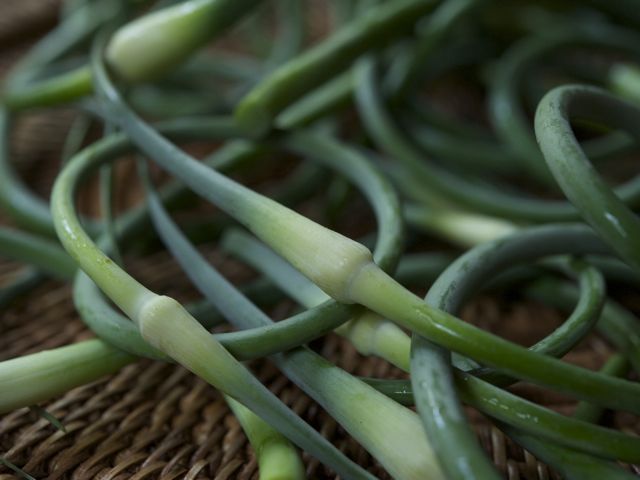 Most likely, you'll only find scapes at your local farmers market. They are the tender and delicious flower stems of hardneck garlic. The texture is almost like that of a green bean and the taste is more mellow than that of mature garlic. Cut off the flower end, as it's grassy and tough, and chop the scapes into about 4-5" pieces. These fit well in a pint jar.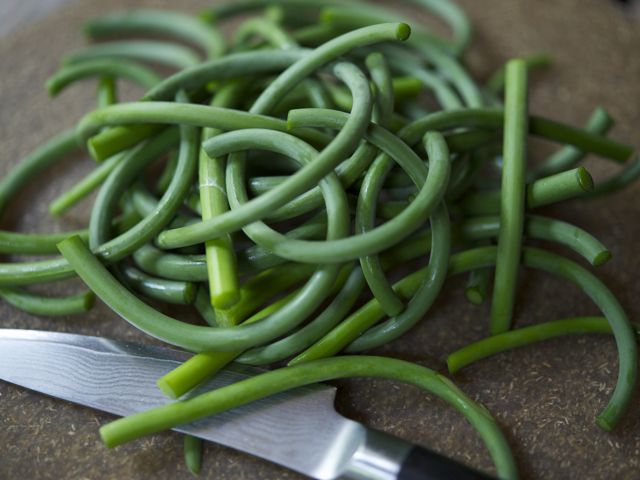 Your brine is a simple combination of vinegar, water and salt to which you can add any herbs and spices you like. I like cider vinegar, but plain white or red wine or even champagne would be nice. For this recipe, I used pink peppercorns, fresh basil and some red chiles. Some other things to consider: dill, mustard seed, whole cumin, whole coriander, thyme, etc. What you won't need: garlic. I also added a few teaspoons of sugar to my brine. You might try honey, or no sweetener at all.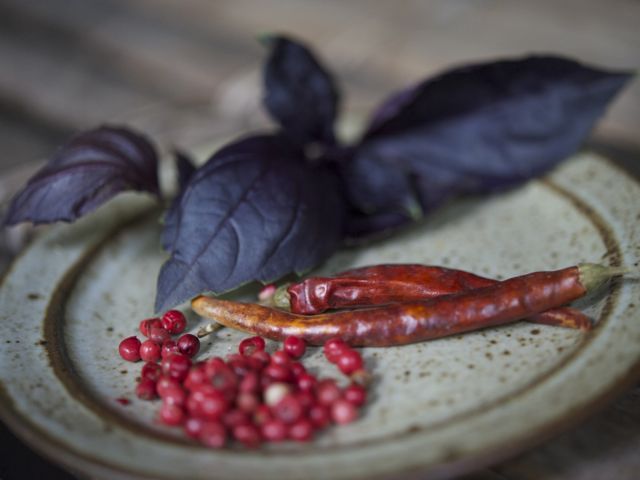 As with the pickled ramps, this brine can be repurposed later in salad dressings and cocktails. The scape pickles make a great snack, go well with cheese, can be stuck in a sandwich and are just the thing with a beer or glass of wine.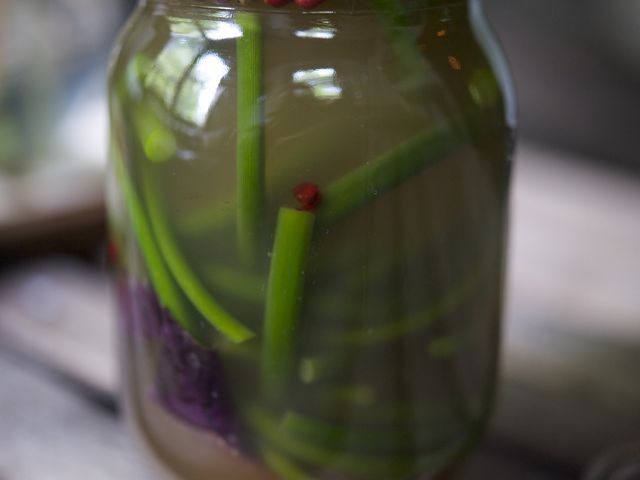 Pickled Garlic Scapes
— 1 teaspoon

pink peppercorns

— 3 teaspoons

organic cane sugar

— 2 teaspoons

fine sea salt

— 1 cup

water

— 1 cup

organic cider vinegar

— 1/2 pound

garlic scapes

— 2

whole chiles de árbol

— 2 sprigs

fresh basil
Place a large pot of water on high heat to boil. While you wait, trim the flower end off the scapes and discard; then cut each scape into 4-5" pieces. Toss these into the boiling water and cook for about 3 minutes. Drain and set aside.

In a small saucepan, combine vinegar, water, salt and sugar and bring to a boil.

Place peppercorns, chiles and basil into a pint jar that has been washed with very hot water and soap. Add blanched scapes. Pour hot brine over and seal with lid. Cool before refrigerating.

Pickles will be ready in about 2 weeks. Keep refrigerated and eat them fairly quickly. Shouldn't be a problem.



Download Recipe