6.17.11
Father Time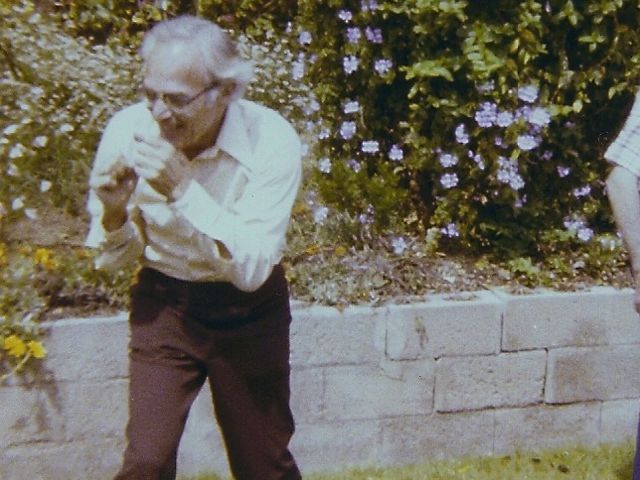 My father died more than 20 years ago, long before his time. The moment of his death is still very clear in my mind. Later I sat with my mother in the upstairs hall, both of us in our nightgowns, averting our eyes as they brought him out in a dark green body bag. I can't say those images have faded, but they are often crowded out by happier thoughts of him as he was in life: the consummate prankster, a sly grin twisting his mouth, a deeply compassionate man, a generous spirit, a scholar. As Father's Day approaches, I long to tell him what has become of me, to seek his approval. Some things never change. He was most often at his desk, talking on the phone with colleagues, proofing manuscripts, scribbling away with the tiny pencil stubs he favored. Intrusions were not wholly unwelcome, especially if you came bearing a small snack. He loved nuts. His favorites were cashews, pistachios, peanuts and Spanish almonds; also hard licorice, chicharrones and chicken liver. In his honor, I post again my recipe for Tuscan chicken liver paté—a shout-out to both his humble Jewish roots and his later-acquired European sophistication.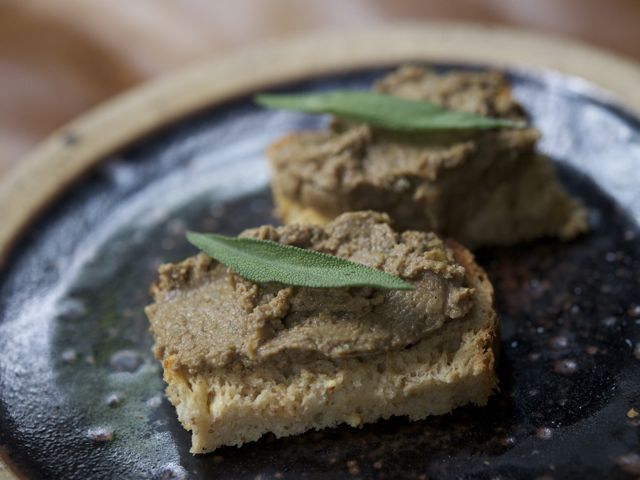 Chicken liver is an excellent source of high-quality protein, incredibly full of iron, vitamins and amino acids. This organ acts as a sort of filter in the body, so it's crucial to eat only liver from organic, humanely raised birds.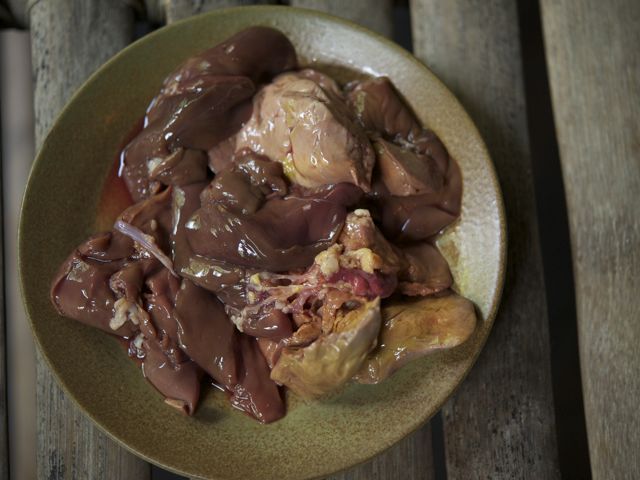 If you like liver but are squeamish about handling it, maybe you're ready to work through that. You honor the animal you are eating by acknowledging it in its entirety, and utilizing every part of it. It's a philosophy, but mainly I just don't want you to miss out on any of this deliciousness. You will need to remove all the sinew; this means any stringy bits. Just cut them out with a sharp knife or a pair of kitchen shears.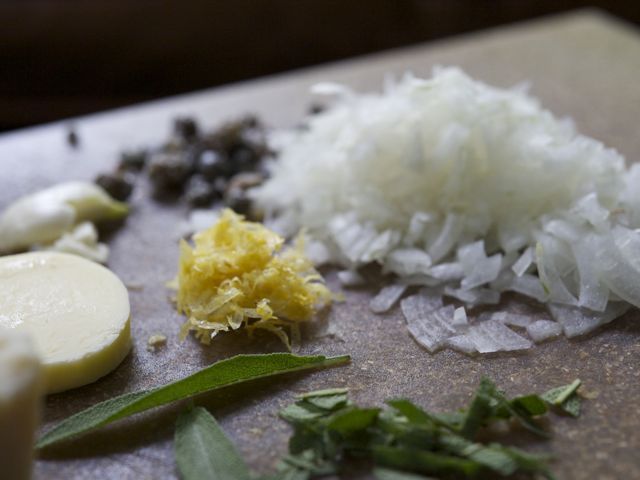 This recipe is a riff on the classic Italian chicken liver paté, eaten in Tuscany on ragged bits of grilled bread with a glass of prosecco. The addition of parmesan is not traditional, but I love how it ups the unctuous and umami factors. The lemon zest and capers add a little zip, and the wine gives it a rich depth of flavor.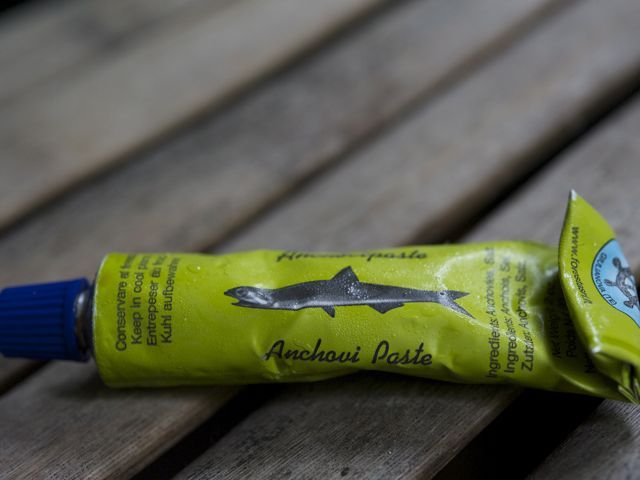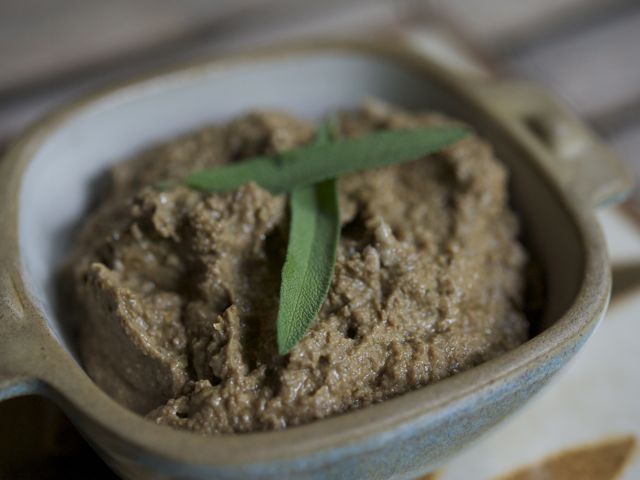 Serve this to dear old Dad, and I guarantee your inheritance is safe. Happy Father's Day!
Chicken Liver Paté, Tuscan-Style
makes enough for about 2 dozen crostini
— 1 pound

organic chicken livers

— 2 tablespoons

extra-virgin olive oil

— 2 tablespoons

unsalted butter

— 2

large shallots, thinly sliced (sweet onion is OK)

— 1

large clove garlic, smashed

— 3

anchovy fillets (or 1 tablespoon anchovy paste)

— 1 tablespoon

capers, minces (rinsed well if salted)

— 4-6

sage leaves

— 2/3 cup

dry white wine

— scant teaspoon

lemon zest

— 1/2 cup

parmesan, grated

—

grilled country bread slices, for serving

—

sage leaves, for garnish
Trim any sinews from the livers and dry well with paper towels.


In a large skillet, melt the butter and olive oil over medium-high heat. Sautee the shallots, garlic, anchovy, capers and sage until shallots are lightly browned, 6 minutes or so.


Season the chicken livers with salt and pepper and add to the pan. Cook over high heat until browned, then add half the white wine (1/3 cup) and keep stirring with a wooden spoon, breaking up the livers as they start to cook through. When the wine is absorbed, add the second 1/3 cup of wine and repeat the process.


Remove from heat, cool slightly and transfer to a food processor. Process until quite smooth, then add lemon zest and cheese and process again. Taste and add salt or pepper as desired.


Serve warm or at room temperature, spread on grilled country bread and garnished with fresh or fried sage leaves.



Download Recipe