5.3.11
Lounge Lizard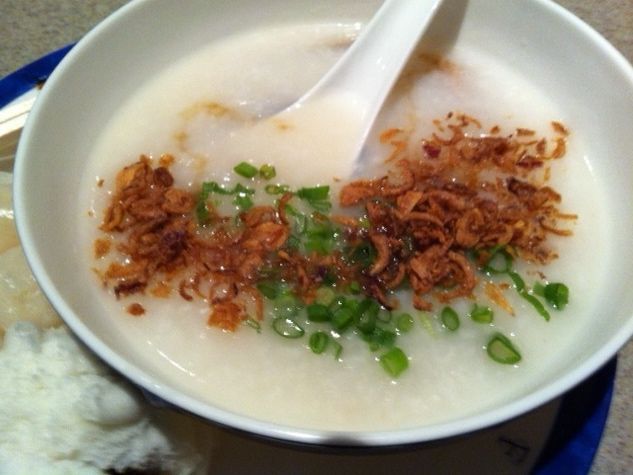 After 18+ hours in the air—all of them spent comfortably reclined in my most excellent Singapore Airlines business class cubby—I am now ensconced in the business class lounge at the Singapore Airport, availing myself of the copious complimentary amenities. Chief among them is the extensive international breakfast buffet, a somewhat more subdued version of the lavish spread found in most Asian hotels. Lest they fail to please every last guest, these dining rooms offer an international round-up of every conceivable breakfast fodder—and I'm talking pancakes, waffles, gelato and brioche, omelettes and eggs every which way, crepes, full-on English fry-ups with kippers and sausage and tomatoes, croissants and muffins of every stripe, groaning platters of tropical fruit, miso soup, Vietnamese pho, Chinese dim sum and congee, Indonesian fried rice, hoppers, porridge, muesli, and that's not all. When I stayed at the Conrad Hotel in Bangkok with my friend Lisa, we tried desperately to monitor our intake every morning but inevitably trudged out for a day of sightseeing, shopping and more eating with already pronounced potbellies. To wit, I landed here at 5am, it's now 7, and I've already been to the buffet twice.
Although the vegetarian meals I was served on my Singapore Airlines flight weren't half bad, they were largely centered around glutinous things like couscous and pasta which I am currently avoiding, so I was relieved to find lots of gluten-free options at the lounge buffet. Not to mention a host of thrilling Asian condiments, like XO sauce, fried shallots and a spicy grated coconut with kaffir lime. I had a soothing bowl of congee with shreds of duck meat, scallions and a drizzle of soy. Then I gobbled up a couple of steamed rice cakes with addictively salty-savory preserved radish. The shrimp dumplings were sweet and light, and the steamed roast pork buns deliciously chewy (and full of gluten).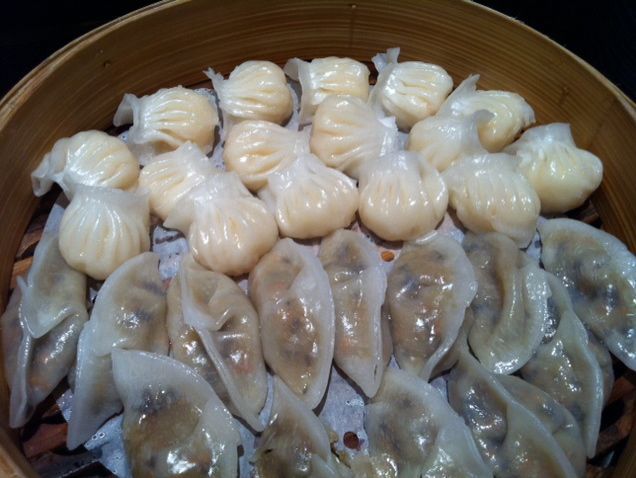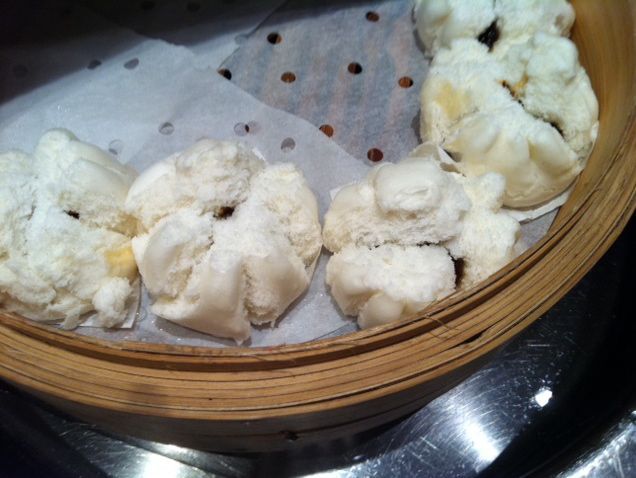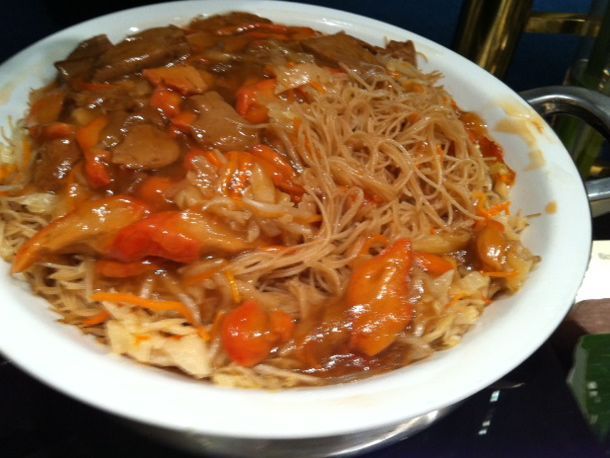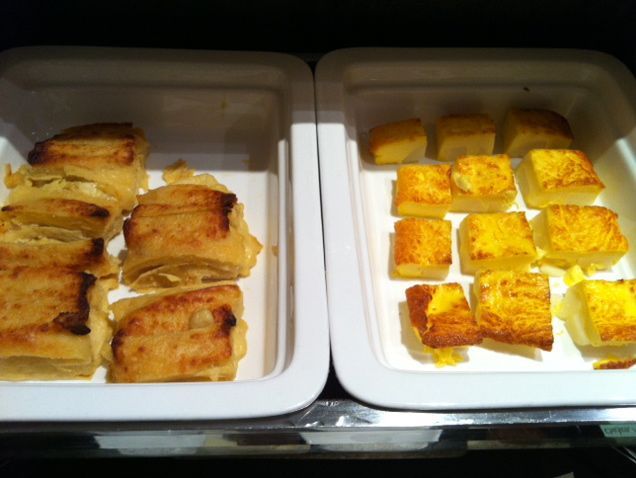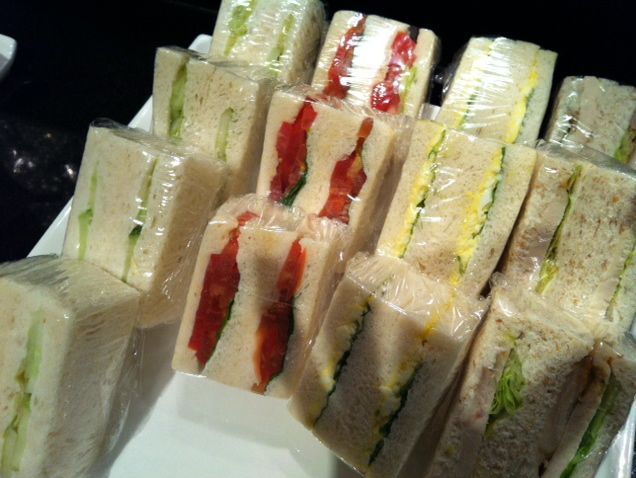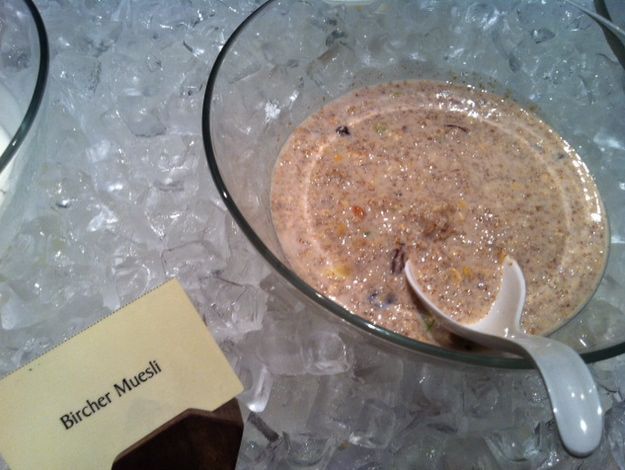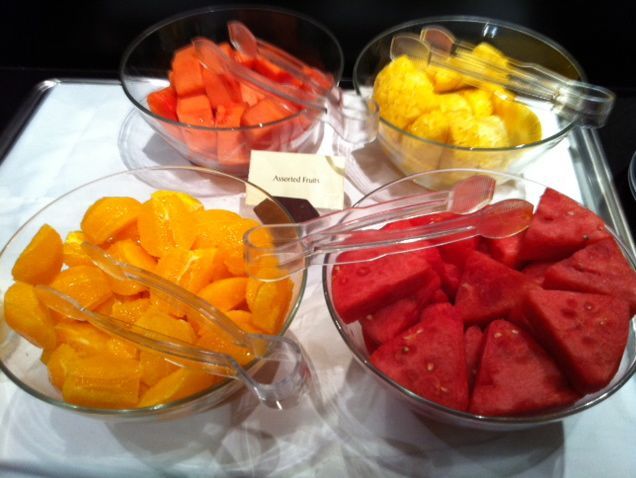 So, as you can see, I've hit the ground running. Can't wait to put my arms around my poor wounded husband and share with him the bounty of this beautiful part of the world.