5.2.11
Java Express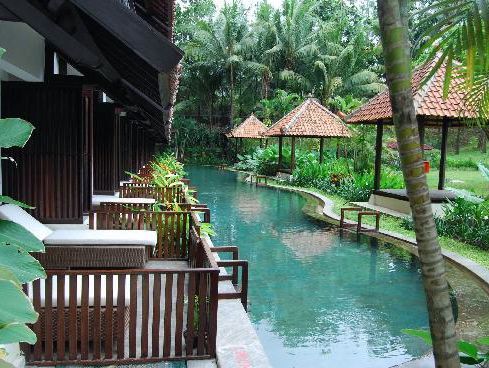 This is going to be the view from my window in a couple of days. More vacation? you say. But you just got back from Antigua! I admit, it does look an awful lot like a holiday but, in fact, it's more of a rescue mission. G got into a motorcycle accident while on a job in Indonesia and shattered the bones in his left shin. He's currently recuperating from surgery in a hospital in Yogyakarta and I'm hopping a Singapore Airlines flight to be by his side. By the time I get there (having flown nearly 24 hours on three planes), he will have checked into the lovely hotel you see above. He needs to recuperate for a couple of weeks before he can fly (danger of deep vein thrombosis), so I'll be posting from there for a while. It's called making lemonade.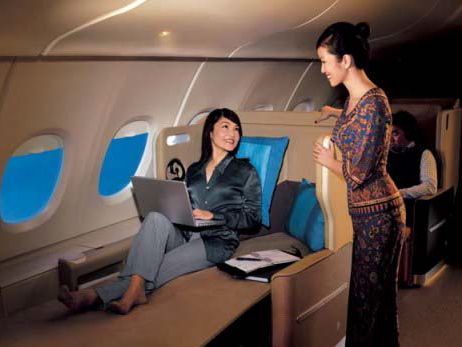 First of all, Singapore Airlines really gets it right. It may be the only airline left with some semblance of glamour. My business class seat is so big it turns into a real bed! The stewardesses are all gorgeous, impeccably turned out in their chic batik uniforms, and unbelievably solicitous. Plus the food is delicious.My ultimate destination, Yogyakarta (also known as Yogya, or Jogja), is a university town and a renowned center of Javanese culture with famous batik, dance, music and puppetry. The city is built around an 18th-century Sultan's palace, and has a lot of Dutch colonial-era buildings. I visited Yogya once before in 1995, so I'll be interested to see how much has changed. Although the city itself does not have many sights, the surrounding countryside boasts two famous temples, both UNESCO World Heritage sites.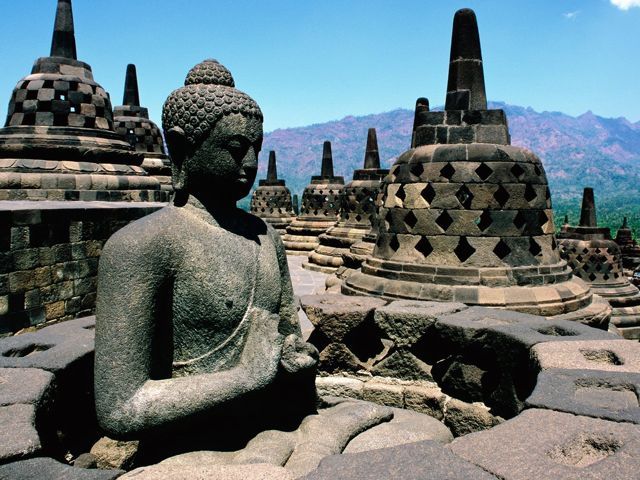 Borobudur is an 8th-century Buddhist monument that is—among other things—a remarkable feat of symmetry. It's comprised of six square platforms topped by three circular platforms, and is decorated with 2,672 relief panels and 504 statues of the Buddha. A main dome, located at the center of the top platform, is surrounded by 72 Buddhas seated inside perforated stupa, or reliquaries. (Which inspired my friend Lisa to come up with one of the greatest band names of all time, "Buddha in a Stupor.")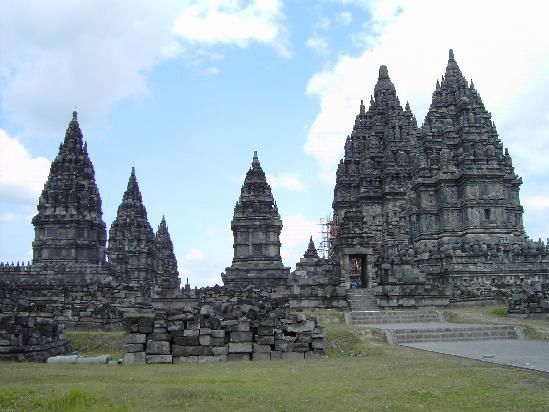 Prambanan is a 9th-century Hindu temple compound dedicated to the Trimurti, the expression of God as the Creator (Brahma), the Sustainer (Vishnu) and the Destroyer (Shiva). It has this tall and pointed architecture that looks both Gothic and Mayan, but is typically Hindu.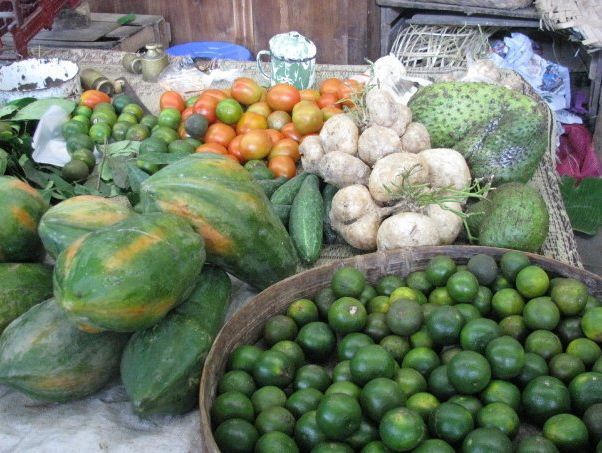 As much as I'm looking forward to visiting both these sites again, I confess to being even more excited about shopping for batiks and immersing myself in the local food and spice markets. Maybe I'll even have time to take a cooking class!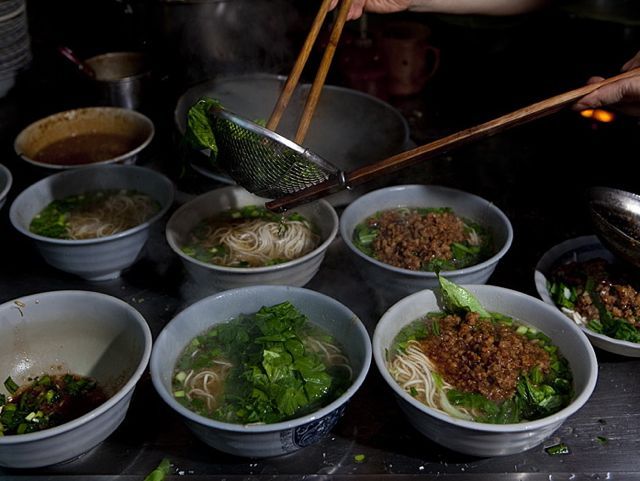 Stay tuned for reports from the field!