4.6.11
Shop Talk: The Little House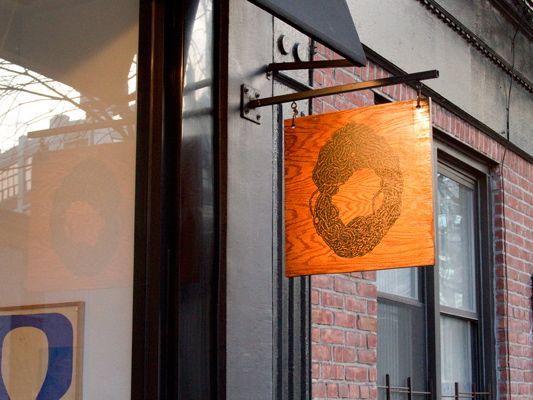 I visited an intriguing new retail concept recently, on Sullivan Street in Manhattan. It's called
The Little House
and is the result of a collaboration between three talented and artistic souls: Savania Davies-Keiller, Michael Capotosto and Joel Alexander Morales. (The first two are a married couple, and friends of mine.) Their website describes this project as "a movement towards an inspired, personal and creative experience." The Little House offers its own label of clothing for men and women, but also curated works of art (including the amazing woven sculptures and two-dimensional works by Capotosto), beautiful objects and a limited edition Little House Periodical. It's a basement space into which you descend via a tightly coiled spiral staircase whose banister is wrapped in a wonderfully tactile leather of the sort used on bicycle handlebars. Everything in the tiny space is subject to the same surprising and delightful level of artisanal detail. The house candle, smelling of rich pipe tobacco, is encased in a supple black leather box; the shopping bags are printed with one of Capotosto's drawings; purchases are carefully wrapped and tied with leather string.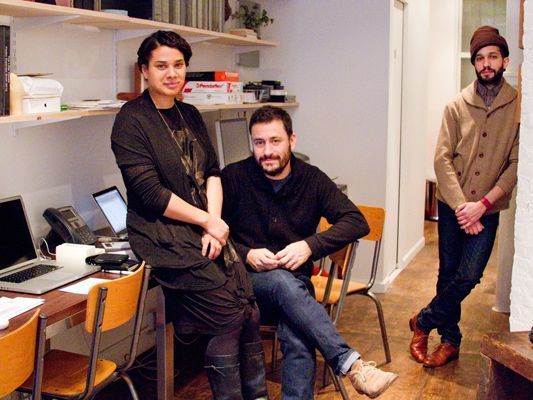 Davies-Keiller (even more beautiful than she appears above) is the former co-owner/creative director of DDC USA, a multi-disciplinary design studio where she worked with Morales on brands including Gap, Levi's and BMW/Mini Cooper. She was also the Global Creative/Design Director for New Balance Lifestyle for the past five years. So it's not surprising that the clothing is modern, intelligently designed and very wearable. I couldn't resist a gorgeous, drapey t-shirt in shimmery gunmetal silk chiffon.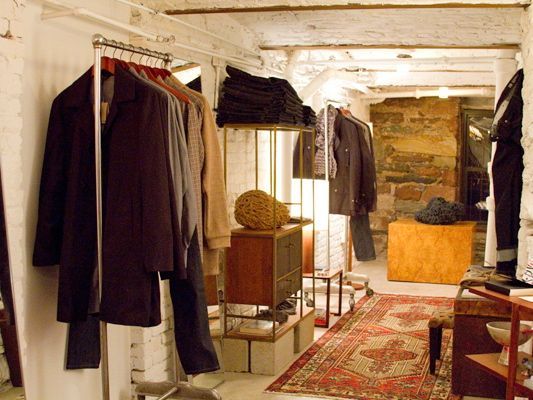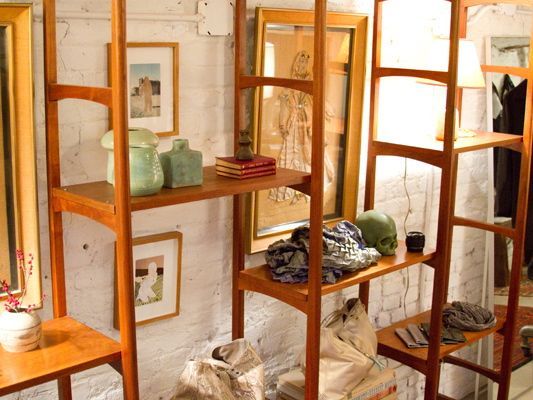 The Little House, at 71 Sullivan Street, is open Thursday through Saturday from noon to 7pm, or by appointment. They also offer membership, which includes (among other things) access to their bespoke shopping program, private shopping days, and  invitations to events, including art exhibits, dinners and the annual "Black Ball." See you there.