12.6.10
Better Eating Through Chemistry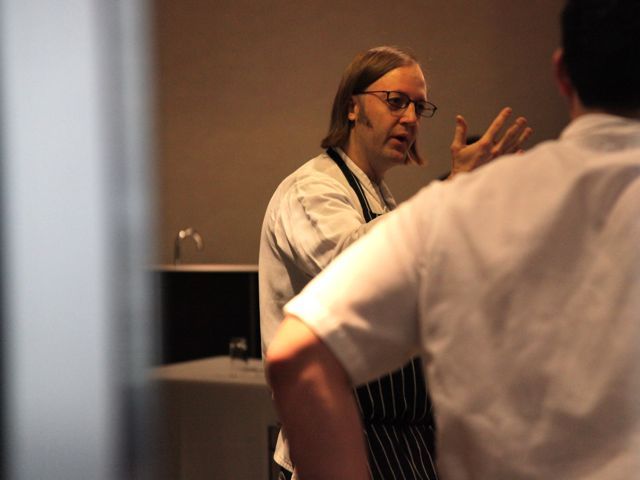 A few weeks ago I had the opportunity to attend part of the
Astor Center
's weekend-long event, "The Alchemy of Taste and Smell."
New Flavor Combinations
was led by molecular gastronomy pioneer Wylie Dufresne, above, and much-lauded David Chang of Momofuku fame. Old friends (Chang once worked for Dufresne) who were very comfortable presenting together, these two joked around and also got serious about how they come up with new dishes for their restaurants. The bottom line? Know how to take advantage of happy accidents. That, and boldly go where no chef has gone before.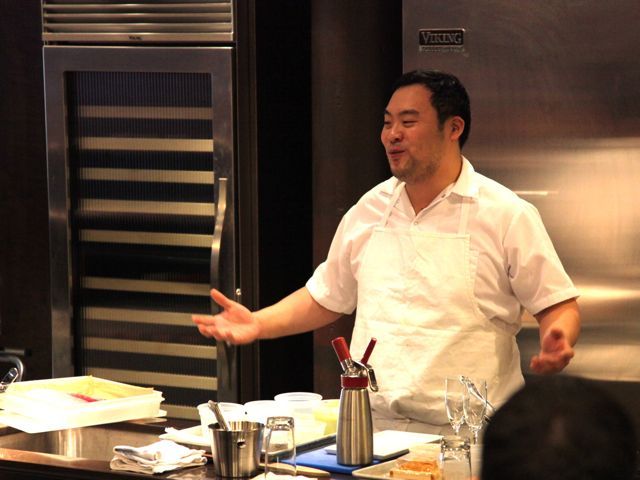 Chang was up first. I adore his cooking, and would have to name Momofuku Ssam Bar as my favorite place to eat in New York City. Sadly, the dish he demonstrated was something I would never order, because I am not a big fan of uni. I find it unpleasantly slimy with a faint tang of urine. But it was still fun to hear how he concocted this parfait.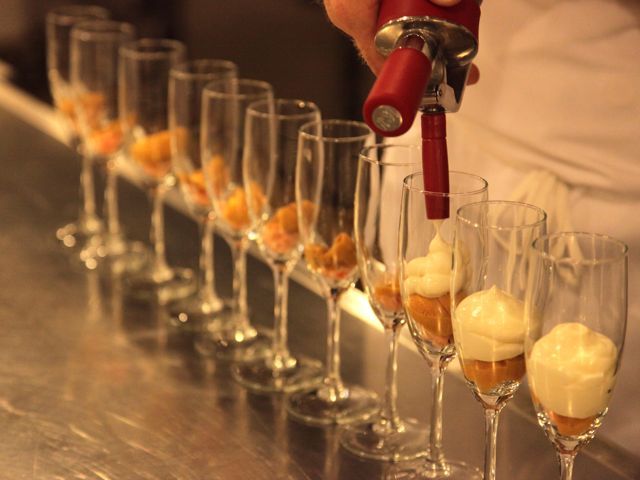 Wylie was a very engaging and informative speaker. I have a great deal of respect for this man who has quietly and consistently invented award-winning food, without succumbing to the siren songs of reality TV and Vegas. He is a humble genius, as evinced by this incredible fried chicken dish.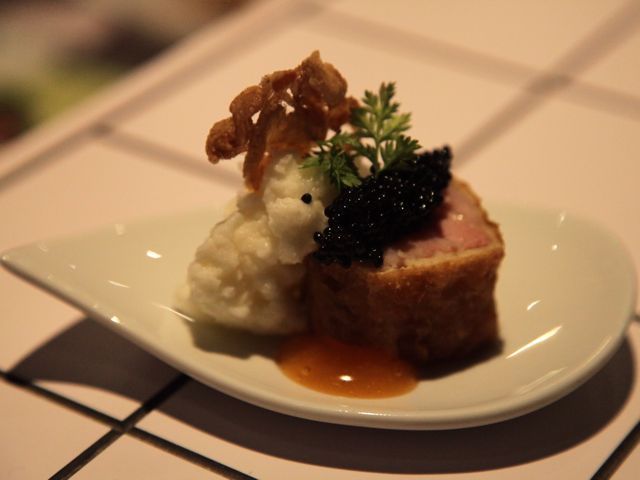 It contains all the elements of classic Southern-fried chicken, broken down and reassembled into a satisfying dish of great sophistication, topped with a crackling of crispy skin and a spoonful of caviar.The other presentation I attended was by Harold McGee, a mild-mannered academic who has attained rock star status with food-world insiders. You may recognize the name from his column in
The New York Times
, where he demystifies many of the ways cooking transforms food. His first book,
On Food & Cooking:
The Science & Lore of the Kitchen,
is an encyclopedic tome and something of a bible for molecular gastronomists and the food-curious. He has a new book,
Keys to Good Cooking: A Guide to Making the Best of Foods and Recipes
, streamlined for home cooks, and the place to go for answers to such pressing questions as
why did my mayonnaise separate?
and
how do I know when my steak is cooked rare?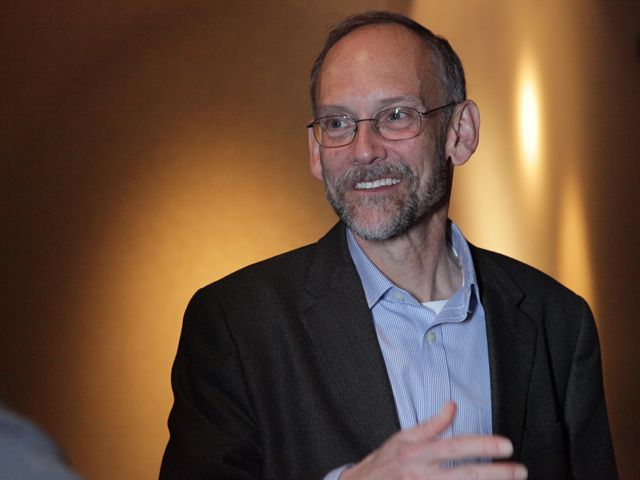 Harold talked about the science of tasting, how we perceive flavors and who is a supertaster (a person with more tastebuds and thus greater sensitivity). It's all quite fascinating and would have been a wonderful way to engage someone like me in chemistry, which instead I found unbearably dreary.There are many enjoyable opportunities out there to learn more about food, from a variety of angles. Check the schedules at your local colleges, wine stores, gourmet shops and culinary centers to sign up for classes and presentations on everything from knife skills to beer brewing.